How Health Data Standards Support Healthcare Interoperability
Adopting health data standards in a consistent and comprehensive manner will be key to enabling meaningful healthcare interoperability.
Source: Thinkstock
Achieving true healthcare interoperability across the care continuum is a top priority for providers, payers, and other key industry stakeholders.
Seamless, comprehensive data sharing is particularly important for healthcare organizations looking to earn incentive payments through the CMS Promoting Interoperability (PI) Program, formerly known as meaningful use.
The adoption and use of health data standards forms the basis for enabling interoperability across organizations and between electronic health record (EHR) systems.
According to the Office of the National Coordinator (ONC), "standards are agreed-upon methods for connecting systems together. Standards may pertain to security, data transport, data format or structure, or the meanings of codes or terms."
In the healthcare industry, a number of different standards development organizations (SDOs) create, define, update, and maintain health data standards through collaborative processes that involve health IT users.
While SDOs have created several well-known standards intended to promote interoperability, lack of widespread adoption and use lessen the effectiveness of existing standards. In addition, differences in the way standards are implemented can slow progress toward achieving healthcare interoperability.
Why is interoperability such a complex challenge for vendors and healthcare organizations, and how can health data standards help achieve the goals of a connected care ecosystem?
Defining healthcare interoperability
According to HIMSS, interoperability "describes the extent to which systems and devices can exchange data, and interpret that shared data. For two systems to be interoperable, they must be able to exchange data and subsequently present that data such that it can be understood by a user."
There are three levels of interoperability: foundational, structural, and semantic.

Foundational interoperability

Foundational interoperability is the ability of one IT system to send data to another IT system. The receiving IT system does not necessarily need to be able to interpret the exchanged data — it must simply be able to acknowledge receipt of the data payload. This is the most basic tier of interoperability.

Structural interoperability

Structural interoperability is "the uniform movement of healthcare data from one system to another such that the clinical or operational purpose and meaning of the data is preserved and unaltered," HIMSS states.

To achieve structural interoperability, the recipient system should be able to interpret information at the data field level. This is the intermediate level of interoperability.

Semantic Interoperability

Semantic interoperability is the ability of health IT systems to exchange and interpret information — then actively use the information that has been exchanged. Semantic interoperability is the highest level of interoperability.
"Semantic interoperability takes advantage of both the structuring of the data exchange and the codification of the data including vocabulary so that the receiving information technology systems can interpret the data," stated HIMSS.
Achieving semantic interoperability allows providers to exchange patient summary information with other caregivers and authorized parties using different EHR systems to improve care quality, safety, and efficiency.

This level of interoperability allows healthcare organizations to seamlessly share patient information to reduce duplicative testing, enable better-informed clinical decision-making, and avoid adverse health events.

Effective health data exchange can also help to improve care coordination, reduce hospital readmissions, and ultimately save hospitals money.

While semantic interoperability is the goal, most healthcare organizations are still working to establish foundational and structural interoperability.

Hospitals and health systems can utilize existing health data standards to achieve the lower levels of interoperability and set a solid foundation for future improvements in health data exchange.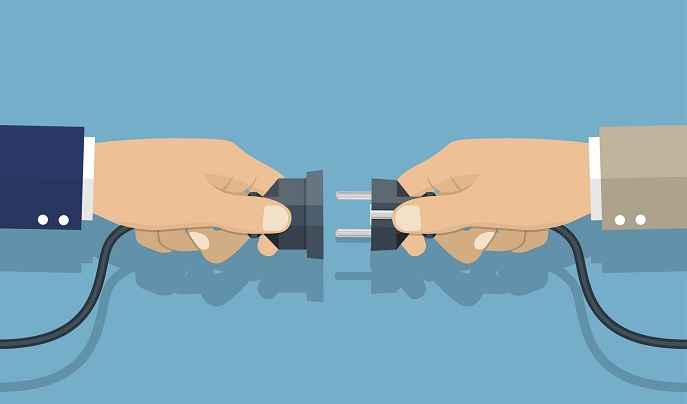 Source: Thinkstock
Which health data standards can help to boost interoperability?
Standards offer health IT developers, EHR vendors, and healthcare organizations the means to ensure health IT systems and devices can exchange data successfully.

ONC is currently responsible for curating the set of standards and implementation specifications developed by independent industry groups such as Health Level 7 International (HL7) and DirectTrust.

The federal agency's Interoperability Standards Advisory (ISA) recognizes several standards pertaining to different aspects of health data exchange and interoperability.

ISA was most recently updated in 2018 to include standards improvements based on recommendations from stakeholders and subject matter experts.

There are three major industry standards that mainly support foundational and structural interoperability.

Consolidated-Clinical Document Architecture (C-CDA)

C-CDA was developed by HL7, Integrating the Healthcare Environment (IHE), the Health Story Project, and ONC. C-CDA creates clinical documents that contain both human-readable text and machine-readable Extensible Markup Language (XML), according to ONC.

According to HL7, C-CDA offers users a library of templates and prescribes their use for specific document types.
The standard provides a single source of clinical document architecture (CDA) templates for twelve structured document types and one unstructured document type. CDA is a document markup standard that specifies the structure and semantics of clinical documents for the purposes of exchange.
Health IT developers, health information exchanges (HIEs), immunization registries, SDOs, EHR vendors, and healthcare organizations use C-CDAs to share information.
Healthcare providers use C-CDAs to send continuity of care documents, consultation notes, diagnostic imaging reports, discharge summaries, history and physical summaries, operative notes, procedure notes, progress notes, and unstructured documents to enable well-informed clinical decision-making.
Healthcare organizations first began using the C-CDA standard about three years after ONC released the 2014 Edition health IT certification final rule in 2012, according to Executive Director of the Office of Technology Steven Posnack.
The 2015 Edition final rule includes certification criteria related to the implementation, usability, and quality of C-CDAs.
Providers were also required to implement C-CDAs to fulfill Stage 2 meaningful use requirements. Two of the seven meaningful use objectives required healthcare organizations to use CEHRT that has C-CDA capabilities.

Direct secure messaging

Direct messaging allows providers to send and receive health information securely over the internet. DirectTrust, a collaborative, non-profit industry alliance, supports health data exchange using the Direct message standard. Like C-CDA, Direct is a form of document-based exchange.
"The most important thing to know about Direct health information exchange is that it is just like email, but with an added layer of security and trust-in-identity operating behind the scenes," explains DirectTrust on its website.
"This makes Direct exchange of messages and attachments suitable for electronic sharing of personal health information (PHI), which HIPAA requires must remain private and confidential at all times."
Direct exchange is based on a set of specifications and protocols called the Direct standard.

The standard was developed in 2010 by an ONC-sponsored public-private collaboration called the Direct Project.

DirectTrust has also created a security and trust framework that supports provider-to-provider Direct exchange and bidirectional data exchange between patients and providers.
"DirectTrust solves the problem of trust," former DirectTrust President and CEO David Kibbe, MD, told EHRIntelligence.com. "As hospital B, how do you trust hospital A is reliable for health information exchange without having to negotiate the terms of the security and trust and identity controls in place in both environments or register a party interested in communicating?"
"If hospital A is making a query to hospital B, the DirectTrust framework provides FHIR users with that first connection that says, 'I'm knocking on your door, and here's a credential that proves I am who I say I am in cyberspace."
The DirectTrust alliance currently includes 117 member organizations, and the DirectTrust network includes over 120,000 healthcare organizations in the US and its territories.

Fast Healthcare Interoperability Resources (FHIR)

FHIR is an internet-based data standard developed and maintained by HL7. FHIR is designed to connect different discrete data elements.
Data elements, or resources, are assigned standardized, shareable identifiers that function like the URL of a webpage. Resources can include metadata, text, or particular data elements. This enables discrete data sharing rather than document-based exchange.

"The philosophy behind FHIR is to build a base set of resources that, either by themselves or when combined, satisfy the majority of common use cases. FHIR resources aim to define the information contents and structure for the core information set that is shared by most implementations," according to HL7.
FHIR has very quickly become one of the most popular standards for enabling structural—and in some cases semantic—interoperability. Most major EHR vendors have invested in the standard, which has helped to publicize the approach and cement FHIR as a leading method for data exchange.
"You don't have to sell the idea of FHIR anymore," HL7 International CEO Charles Jaffe, MD, PhD told HealthITAnalytics.com. "People get it. It has become part of the infrastructure – an accepted part of the world of healthcare."
FHIR, in conjunction with standardized application programming interfaces (APIs), allows developers to create apps that can plug into EHR systems and deliver information directly into the provider workflow.
"FHIR is about making the relevant data more available and more usable directly," said HL7 International CTO Wayne Kubick. "When you make data more available, you create opportunities to inform better clinical and administrative decisions. Everyone wins when you enable that."
Source: Thinkstock
Problems with standards adoption and implementation
SDOs have developed numerous standards capable of seamlessly transmitting health data across disparate systems to achieve technical and structural interoperability. But variation in the way standards are chosen, adopted, and implemented limits the success of existing standards, according to HealtHIE Nevada Executive Director Michael Gagnon.

"Healthcare has every standard we need," Gagnon told EHRIntelligence.com. "They're all out there, but they're not adopted. That's really the issue."

"The EHR vendors don't really want to come together and form one way of doing anything," said Gagnon. "That places burden on them to develop everything in a single way. They'd have to all agree on a standard, and what happens when you try to do that in healthcare is that you end up with something that's really watered down."
Gagnon cites C-CDA as an example of a widely-used standard that allows for too much variation in implementation.
"It's what we have to work with," said Gagnon. "And if I see two C-CDAs from two different vendors, they look very different. It creates complexity. As an HIE, we have to figure out every single vendor's differences and try to make something useful out of the information we can collect from that."

Healthcare organizations also implement and use Direct exchange differently.

To meet meaningful use requirements in 2015 as part of the EHR Incentive Programs, healthcare organizations were required to integrate Direct exchange into their EHR systems. However, providers were not required to use Direct for specific processes.
For example, most providers that use Direct have the ability to send and receive Direct messages during transitions of care. But meaningful use did not require providers to send referrals via Direct, so many healthcare organizations lack the functionality.

"A lot of people either didn't turn that on or didn't realize it was there or might've been functioning in the background," Steven Lane, MD, Clinical Informatics Director of Privacy, Information Security, and Interoperability at Sutter Health told EHRIntelligence.com.
Sutter Health and other health systems are advocating for other healthcare organizations to engage with the standard.
"Our ability to receive referrals via Direct is entirely dependent on the ability of our referring providers to send them via Direct," said Lane.
Widespread provider participation could help to boost the effectiveness of Direct exchange.
While Direct has been a well-known industry standard since around 2010, FHIR has only begun generating buzz among stakeholders in the past few years.

Many stakeholders regard FHIR as the industry's best bet for fulfilling provisions of the 21st Century Cures Act that prompt healthcare organizations to allow individuals to send and access their health information without special effort.
Industry experts agree the standard has the potential to help healthcare organizations achieve structural interoperability.

However, FHIR comes with its own set of challenges.

According to Diameter Health President and Chief Strategy Officer John D'Amore, EHR vendors do not implement FHIR specifications consistently.

As a result, medications may be sent from one EHR system using a specific clinical domain, but the receiving EHR may not have medications available in that resource.
"The receiving EHR may try to patch medications into a different resource," D'Amore said to HealthITInfrastructure.com. "That's one of the impediments of FHIR."
Using different versions of FHIR can further complicate structural interoperability, said D'Amore.

"It's not good to have multiple versions of FHIR because you can't achieve the ultimate goal of getting different health systems to communicate consistently across different platforms," he said.

Source: Thinkstock
How healthcare organizations can improve standards use
Healthcare organizations can take the following steps to improve their level of standardization for more complete health data exchange between health systems, healthcare organizations, medical practices, and other facilities.

Consider adopting 2015 Edition Certified EHR Technology
Organizations that use 2015 Edition Certified EHR Technology (CEHRT) have access to functionality geared toward improving interoperability.

To achieve 2015 Edition ONC health IT certification, EHR vendors must ensure their product offerings meet all 2015 Edition health IT certification criteria, as well as the 2015 Edition base EHR definition.
Certified health IT that fulfills the 2015 Edition base EHR definition must be capable of facilitating health data exchange and access through enhanced data export capabilities.
Systems must also include functionality that supports transitions of care and allows third parties to connect to health IT products through an API.
Additionally, two 2015 Edition certification criteria require that health IT include the capabilities to promote the consistency and usability of C-CDAs.
The C-CDA creation performance certification criterion requires vendor software to generate C-CDAs that meet the expectations of a "gold standard" reference file, according to ONC.
Additionally, health IT must ensure required data within C-CDAs is "structured the right way and in the right place," the federal agency stated.
The transitions of care certification criterion requires that health IT enables users to display only the data within a particular C-CDA section, set a preference for the display order of specific sections, and set the initial quantity of sections C-CDAs display.
Health IT that fulfills this criteria allows users to adjust C-CDA display to improve usability and reduce information overload for providers who may be overwhelmed by the abundance of data available in C-CDAs.
Furthermore, 2015 Edition CEHRT must include functionality that supports Direct exchange.
Collaborate with EHR vendors to promote uniform standards adoption and implementation

Healthcare organizations looking to improve their level of interoperability can team up with EHR vendors to identify ways to more effectively implement uniform, widely-adopted FHIR standards.
For example, Geisinger Health System collaborated with Cerner to implement FHIR in a way that expanded the population health management capabilities of Geisinger's EHR system and eliminated data siloes.
The population health management platform Geisinger and Cerner developed leverages Cerner's HealtheIntent tool.
"One of the areas we wanted to focus on is how we could get a more comprehensive view of our patients longitudinally, from a population health management perspective," Nicholas Marko, MD, Chief Data Officer at Geisinger Health, told HealthITAnalytics.com.
Because Geisinger utilizes several different EHR vendors across its many locations, standardizing health IT tools across its care sites has been especially challenging.
Geisinger first worked with Cerner to create an app environment capable of allowing the health system's rheumatologists to access and organize patient data in support of streamlined patient management.

Geisinger integrated FHIR standards into its rheumatology app to streamline health data exchange between different sets of health IT tools.
The app-based approach reduces the need for clinicians to log into multiple systems to access important patient data.

"We can take things that we design in just about any platform, and we can link them with traditional data management tools and databases to make that experience seamless for the end user who is consuming that information," said Marko.
"That's very important, because it gets rid of a lot of data siloes," he added.
At Geisinger, engaging vendors and taking an active role in health IT development and standards implementation has helped improve interoperability and health IT use across the health system.
"We really like that really Cerner has been eager to work with us as collaborators and development partners, which goes beyond the traditional commercial relationship," Marko said. "It's more of a two-way street, where we can each take the pieces that we're good at and help develop even better systems that work better for patients."
Participate in standards development processes
Stakeholders have the opportunity to submit feedback to ISA and weigh in on interoperability standards and implementation specifications.
ISA includes standards used to promote interoperability in public health, health research, patient care delivery, and administrative tasks in healthcare. These standards are updated regularly in an effort to meet the interoperability needs of a broad range of organizations.
To ensure that industry input is a core component of the decision-making process, the agency holds annual public comment periods that allow providers, developers, and other interested parties to contribute their ideas to the standards community.
ISA aims to provide the industry with a single, public list of the standards and implementation specifications that best address clinical interoperability needs.
Additionally, ISA addresses the limitations of the security of standards and implementation specifications and offers best practices to improve security.
By contributing to the national conversation surrounding healthcare interoperability standards and implementation, healthcare organizations can make sure the provider perspective is taken into account when standards are changed, improved, or updated.
As the health IT landscape continues to mature and organizations move closer to the ultimate goal of universal semantic interoperability, communication between healthcare organization leadership, providers, EHR vendors, and federal entities will be vital for creating a meaningful data exchange environment that supports the delivery of high quality care.
Sign up to receive our newsletter
and access our resources