AAFP Group Outlines Ten-Year Plan for Health IT Improvements
A group convened by AAFP recently issued a ten-year plan to optimize patient care through advanced health IT.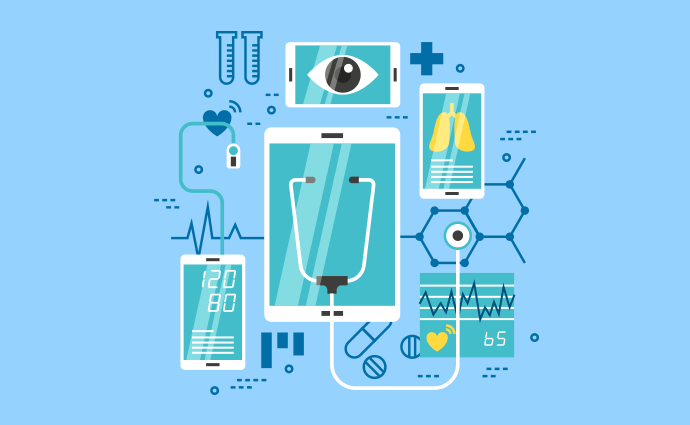 Source: Thinkstock
- A group of technology and health IT stakeholders convened by American Academy of Family Physicians (AAFP) recently published a plan to foster a healthcare system fulfilling the Triple Aim of better health, quality, and value through improved health IT.
AAFP's Family Medicine for America's Health (FMAHealth) Technology Tactic Team hosted a one-day Visioning Summit calling on a group of technology and health IT leaders, innovators, and visionaries to brainstorm ways to make health IT a "critical enabler" of improved primary care and the healthcare system as a whole.
"No profession in US health care is better situated to achieve the Triple Aim than empowered, informed primary care doctors and their teams," AAFP wrote in the Annals of Family Medicine. "Primary care physicians are healers, leaders, and partners, and it is through partnership with specialist leaders, including in the field of public health, and others in the community that improved health and health care can be achieved."
The team of health IT leaders crafted a vision intended to achieve the following:
With these three concepts in mind, the group outlined a ten-year plan for optimizing patient care and fashioning health IT most likely to reach this end.
"Technology will facilitate an ease of knowing, allowing individuals and their health care professionals to have a comprehensive view of their health, which includes individual, community, and environmental aspects of health, and to use this information in developing and executing personalized care plans," AAFP stated. "We call this Precision Population Health Management, which also includes leveraging technology to identify and decrease health disparities."
The team envisions technology allowing for close monitoring of individual and population health issues based on socioeconomic situation.
Additionally, primary care would assist in population health monitoring within the community through activities the team calls 'joining tactics'.
The first year of the group's plan involves data visualization technologies for improved insights and decision-making, as well as technology facilitating better patient-provider communication, patient-generated health data utilization, and health system redesign and improvements.
In three years, the group intends to have developed health IT fostering more accurate, actionable health data and technology offering patients support for healthy lifestyles and behaviors.
After three years, the team also aims to develop technology facilitating increased education in health systems and the integration of evidence-based medicine into physician workflows at the point of care.
In terms of meeting federal requirements, the group envisions technology allowing every person in the US to have their own interoperable patient health record and increased support for value-based care and payment systems.
With MACRA implementation in progress, ensuring technology in the near future is specifically tailored to support a value-based care system will alleviate the administrative burden of federal regulations for providers.
Five years out, the group intends to have technology capable of enabling task interoperability and community data aggregation leading to meaningful health indicators to identify health problems earlier than ever.
The ultimate aim for health IT experts is to develop technology in ten years' time that puts patients in charge of their own health management and care.
"Technology will fully support primary care doctors to be leaders, partners, and advocates for the health of all; ultimately technology will allow patients to be in control of their health," concluded authors.
This general outline of the future of health IT gives innovators an idea of the objectives to keep in mind when developing technology to address contemporary healthcare issues as well as priorities likely to take center stage further down the road.