AHA Suggests CMMI Promote Health Data Exchange, Regulatory Relief
AHA recommended CMS focus CMMI projects on improving health data exchange and offering regulatory relief for providers in meaningful use and MIPS.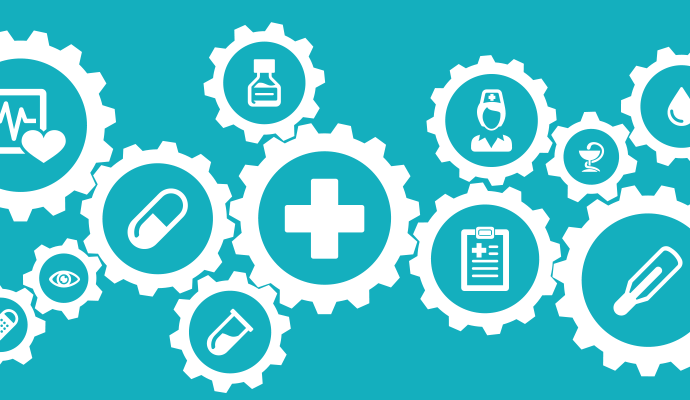 Source: Thinkstock
- The American Hospital Association (AHA) recently responded to a CMS request for information (RFI) to set a new direction for the Center for Medicare & Medicaid Innovation Center (CMMI) and stressed the need for improved health data exchange and regulatory relief, among other industry priorities.
In its comments, the association listed several priorities CMMI should address in all future projects and models including transparency, fully integrated care, barriers to care coordination, barriers to clinical integration, regulatory burden, timely availability of health data, and other industry challenges and goals.
"We believe these concepts and models will help move the health care delivery system from volume to value, and ensure that patients have access to affordable, equitable health, behavioral and social services," wrote AHA.
Among its suggestions, AHA urged CMS to expand data sharing with post-acute care (PAC) providers.
"We encourage CMS to share with all PAC providers the data needed to engage in local efforts to improve the quality and cost of care for Medicare beneficiaries," stated the association.
AHA stated sharing market-level, patient-specific data on utilization and outcomes would advance PAC efforts to team up with other care providers in the community to improve care coordination for its patients and providers. Without this data, providers may have less input in the appropriate design and implementation of alternative payment models (APMs).
Additionally, AHA stated its disapproval of PAC quality reporting programs that only encourage quality measure feedback in an aggregate and annual basis. The association stated the infrequency of quality measure feedback may inhibit the transition of data into useful improvements in care delivery and clinical processes.
"Rather, providers need patient-level data delivered in a timely fashion to improve patient care and efficiency," stated AHA. "At a minimum, we urge CMMI to share with PAC providers the same level of quality data detail shared with general acute-care hospitals."
A recent Black Book survey confirmed long-term and PAC providers lag significantly behind other care settings in health data sharing. Eighty-six percent of long-term care administrators reported their facilities are not exchanging health data electronically with referring hospitals, physicians, or home health providers.
AHA also requested CMS work toward enabling greater regulatory relief for providers by using CMMI to test new technologies for use in the meaningful use program and the Merit-Based Incentive Payment System (MIPS) under the Quality Payment Program.
The association stated CMMI should prioritize models that test new technology approaches and learn about the benefits of certain technologies used under meaningful use programs or the advancing care information (API) category of MIPS.
"Models that incorporate technology also are consistent with Congressional intent," stated AHA.
Specifically, AHA stated CMMI should test new technology approaches currently part of stage 3 meaningful use and the ACI category of MIPS before making them regulatory requirements for all healthcare providers.
"In particular, Stage 3 and the ACI category currently include significant use of patient-generated data and use of application programming interfaces (APIs) to connect the app of a patient's choice to a health care provider's electronic medical record," wrote AHA. "These technologies are still in a development stage, and have not been widely tested."
Incorporating the use of APIs and patient-generated data into CMMI models would enable CMS, providers, and patients to better understand the ways these technologies can be used and how they improve health outcomes.
"CMS also could greatly decrease administrative burden by removing these requirements from regulation," suggested AHA. "A demonstration permitting the use of the technologies will reveal their true benefits for patients and providers and would spur their adoption where the technology used makes the most sense and is reasonable and necessary, without heavy-handed regulatory action."
HIMSS also submitted a response to the CMS RFI about setting a new direction for CMMI.
HIMSS urged CMS to focus future projects and models on expanded opportunities for participation in advanced APMs, consumer-directed care and market based innovation models, and mental and behavioral health models, among other priorities.