AMA CEO Outlines Problems with EHR Use, Clinical Data
AMA called on industry stakeholders to assist in addressing problems with the organization of clinical data and allow for more efficient EHR use.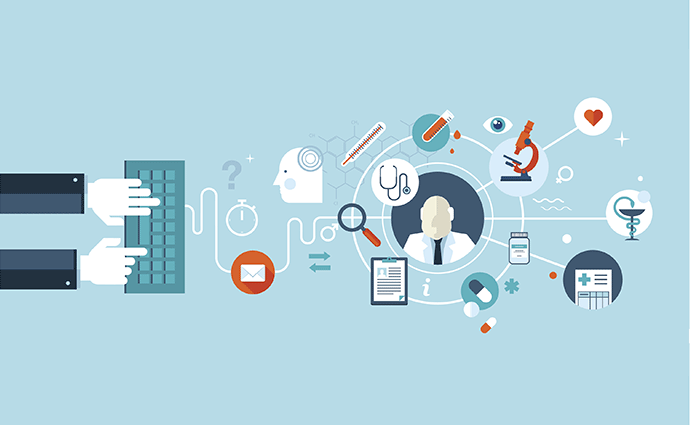 Source: Thinkstock
- Stakeholders should turn their focus to organizing and presenting EHR data in a meaningful way to allow for more efficient patient care delivery, according to American Medical Association (AMA) Executive Vice President & CEO James Madara, MD.
Madara brought problems with EHR use and health data access to the forefront of AMA's 2017 Interim Meeting last weekend in Honolulu, Hawaii.
"We all know that clinical data sets need to be better organized for physicians, and that electronic health records have to assist us in better organizing what we need," said Madara. "We have a pressing need for interoperability, and interoperability defined by being able to transfer clinical meaning, and meaningful data objects, not just clinical data elements."
Madara stated that EHR systems presently show providers swaths of health data and a wide variety of data elements, but rarely present data in ways that offer actionable clinical meaning.
"And even if our data were better organized to be more meaningful, we lack the appropriate utility for the secure and timely flow of data," he added.
Providers can access medical histories, medication lists, and other health data about patients within the EHR, but not all data is useful or specific to a provider's needs. If a provider was looking to diagnose a patient with hypertension, for example, Madara stated she may need about 75 data elements to gain a full picture of a patient's state in relation to this diagnosis. These data elements are often scattered throughout the EHR and not available in a way that promotes efficiency.
"Data is so critical to a physician's understanding of a patient's health, and when elements take time to track down or are missing, it's like the fable of the blind men touching the elephant," he said. "One feels the trunk. Another the tail. One the ear – and each one of the men has in his mind a completely different image."
To address problems with EHR data organization, AMA recently launched the Integrated Health Model Initiative (IHMI). Through IHMI, AMA will enlist collaborators from across the health and technology sectors to create a common data model that allows for better data organization. Cerner, IBM Watson, and the American Heart Association are among those already signed on to take part in the project.
"We launched IHMI last month following two years of intensive work inside the AMA," said Madara. "And we're delighted that those from various sectors — who've already joined us — have expressed excitement for the project as well."
Madara stated the platform will ultimately produce a data solution that is patient-centric and useful for physicians. AMA intends to accomplish these goals through the following methods:
Delivering better-organized and more relevant information about a patient's clinical data, including social determinants, and patient goals, into the hands of physicians at the point of care. It will provide meaning and context, not just data—though all the data will be accessible, it will simply be better organized so the elephant is obvious.
Creating collaborative digital communities to identify costly clinical burdens and identify solutions through a neutral, physician-led validation process. Our own internal work will, as you would guess, have some focus on prediabetes and hypertension.
Establishing a common data model that can be more easily shared across health systems, allowing the data elements of one vendor platform to be meaningfully translated to another. This achieves interoperability – not simply by being able to share limited data elements, but by the ability to transfer real clinical meaning.
In addition to launching IHMI, AMA also recently began work on a project – SWITCH – intended to create a data liquidity system to improve health data flow.
AMA's innovation lab Health2047 spearheaded the early development of SWITCH, which has since broken off to become its own company.
"SWITCH is a subscriber network that enables secure permissions-based sharing of health data among patients, physicians, payers and others in health care and technology," explained Madara. "It will have the capacity to serve as an inexpensive utility for data movement in health care, not unlike our cities' power grids or underground water supply."
Madara stated both IHMI and SWITCH will undergo continuous development over the next two to four years.
Ultimately, Madara stated these current projects and any future initiatives are aimed at achieving the high-level goal of reducing provider burden by taking data entry off the provider workload.