Another Michigan Health Information Exchange Qualifies for MiHIN
Physicians connected to Oakland HIE now have access to admission, discharge, and transfer notifications, among other services.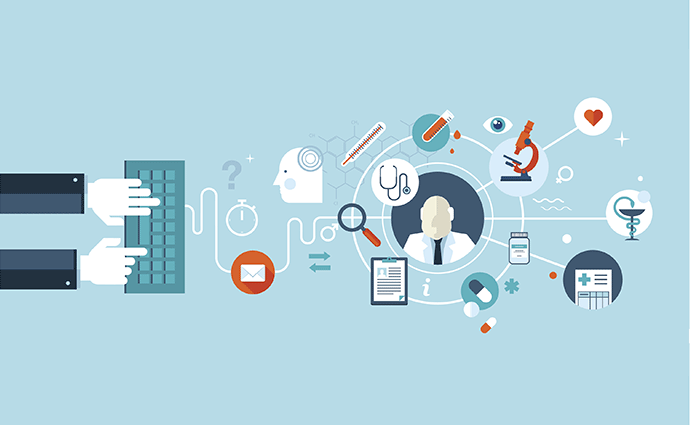 Source: Thinkstock
- Oakland Physician Network Services (OPNS) recently became Michigan's 13th health information exchange (HIE) qualified organization by joining the Michigan Health Information Network Shared Services (MiHIN).
As a qualified organization, OPNS will be able to share patient health data with other healthcare organizations directly through the statewide HIE.
"Every new organization joining the statewide network makes it stronger," said MiHIN Executive Director Tim Pletcher. "This means more of Michigan's doctors will be able to share patient information through the statewide network, which in turn means fewer burdens on patients and doctors to coordinate care."
By joining MiHIN, more than 400 physicians part of OPNS have gained the ability to utilize health data exchange services to locate, retrieve, send, and receive patient health data.
"Connecting directly with MiHIN allows us to focus on custom tailoring and better enabling our physicians' workflow," said OPNS Executive Director Rodger Prong. "OPNS is committed to offering our physicians the best resources to help them perform their jobs."
Statewide services now available to physicians associated with OPNS include admission, discharge, and transfer (ADT) notifications to improve care coordination between care facilities.
Physicians participating in HIEs including the Utah Health Information Network (UHIN) have cited ADT notifications as contributors to reduced hospitalizations and increased hospital savings as a result of improved care coordination.
OPNS physicians will also be able to utilize MiHIN services for medication reconciliation, public health reporting, quality measure reporting, and patient matching services.
Additionally, provider data and contact information of OPNS physicians will be entered into the MiHIN Health Directory as a result of HIE participation.
"Connecting directly to the statewide health information network is a logical next step to ensure we're providing optimal services to help coordinate care," said Prong.
SC Medical Association establishes Physician-Led HIE
Elsewhere in health data exchange, the South Carolina Medical Association (SCMA) is partnering with KaMMCO Health Solutions (KHS) to establish the Carolina eHealth Network (CeHN).
KHS also intends to offer interoperability and analytics services to other medical societies in Georgia, Connecticut, New Jersey, Missouri, Louisiana, and its own state of Kansas. The HIEs will take a physician-led approach to data governance throughout development and operation.
"Physician leadership ensures we put patient care at the center of everything we do," said KaMMCO and KHS CEO Kurt Scott.
SCMA was established to provide a platform for physicians to advocate for optimal healthcare delivery and promote high-quality care through continued medical education. SCMA also promotes the use of medical and practice management best practices. Members of SCMA include medical students, residents, and physicians.
"As a practicing physician connected to CeHN, one can expect increased ease of data flow and availability at the point-of-care with less time spent tracking down information, making both the EHR experience and patient experience better," said SCMA Board of Trustees Member and CeHN Advisory Committee Chairman Gregory Tarasidis, MD. "The KHS HIE model and analytics products provide physicians with solutions developed by physicians for physicians."
To facilitate the development of a physician-led HIE, KHS will partner with healthcare providers and healthcare organizations to build the infrastructure necessary to effectively employ data analytics for improved patient health outcomes, quality reporting, patient engagement, and risk management offerings.
"KHS's web-based analytics tool delivers a more complete accounting of patients' healthcare, allowing providers to make data-driven decisions," said Senior Vice President of KHS and Executive Director of the Kansas Health Information Network Laura McCrary.
Earlier this year, the Connecticut State Medical Society (CSMS) also partnered with KHS to launch its own physician-led statewide HIE. The partnership followed years of attempting unsuccessfully to establish an HIE that left Connecticut physicians and residents without a way to easily transmit EHR data.