Apple EHR Patient Data Viewer Now In Use at 39 Health Systems
Thirty-nine health systems have signed on to allow patient access to health data through Apple's Health Record EHR patient data viewer.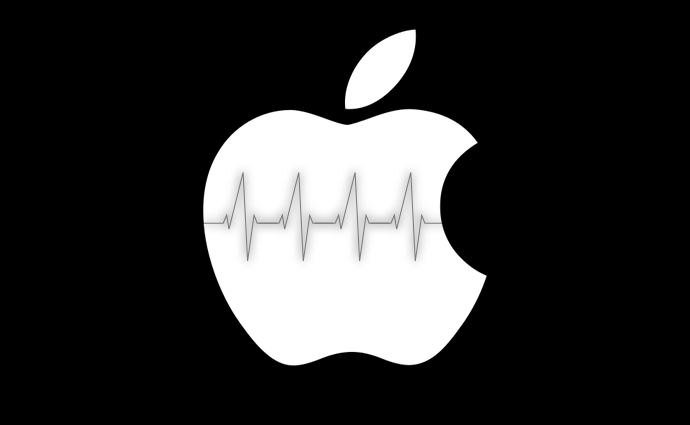 Source: Thinkstock
- Apple recently announced 39 health systems have signed on to enable patient access to health data through the technology company's Health Record EHR patient data viewer, according to a recent Apple newsroom blog post.
Johns Hopkins Medicine, Cedars-Sinai, Penn Medicine, Rush University Medical Center, and Cerner Healthe Clinic were among the first health systems to make the feature available to patients in January 2018. Health records is based on the Health Level Seven (HL7) application programming interface (API) Fast Healthcare Interoperability Resources (FHIR).
Patients at NYU Langone Health, Stanford Medicine, MedStar Health, Yale New Haven Health, and Yale Medicine are now able to view their health records from iOS devices including iPhones and iPads. The updated Health Records section within the Apple Health app allows patients to see medical information from various healthcare organizations on a single viewer. Additionally, patients receive notifications whenever their health data is updated by a provider.
The Health Record EHR patient data viewer can help patients to work with clinicians for better-informed clinical decision making and improved patient engagement. Data contained within Health Records is encrypted and protected by the user's passcode.
NYU Langone CMIO and Doctor of Emergency Medicine Paul Testa, MD uses the technology to help initiative more meaningful conversations with patients that come into the emergency department (ED). For example, patients can access allergy lists on their phones to support better-informed patient care delivery.
"With that information, I could make inferences about who my patient was when they couldn't tell me themselves," said Testa. "Now, there's a whole different world on our patients' and my phone."
Other health systems that now allow patients to access their medical records through the Health Records app include Thomas Jefferson University Hospitals, CoxHealth, Southwest General Health Center, Truman Medical Centers, the University of Chicago Medicine, and Nebraska Methodist Health System.
Previously, the Health Records feature was available to patients who joined the Apple Beta Software Program. However, the feature is now widely available to any patients at the 39 participating health systems who update their iOS software.
UNC Health Care, Vanderbilt University Medical Center, WVU Medicine, Eisenhower Health, Duke University Health System, Adventist Health System, Mission Health, and others have also made the feature available to patients.
In a recent Harvard Business Review op-ed, Commonwealth Fund's David Blumenthal, MD, and CareJourney's Aneesh Chopra said the Apple EHR patient data viewer marks a new era of patient engagement.
"A world in which patients have ready access to their own electronic data with the help of facilitators like Apple creates almost unfathomable opportunities to improve health care and health," wrote Blumenthal and Chopra.
The duo also suggested the Health Records feature represents a new level of patient health data liberation that could enable user-oriented third parties to provide services aimed at helping patients manage their own health data for better-informed daily health decisions.
"Such consumer-facing applications — if they are designed to be intuitive, useable, and accurate — have the potential to revolutionize patient-provider interactions and empower consumers in ways never before imagined in the history of medicine," wrote the authors.
Furthermore, the pair suggested that third-party developers could use EHR data to create virtual assistants similar to Apple's Siri that would be capable of advising patients about making smart health decisions. These virtual health advisors would be powered by artificial intelligence (AI) and each user's EHR data.
However, Blumenthal and Chopra stated new standards and policies will need to be put in place to ensure consumer-facing apps maintain a base-level of quality, integrity, and dependability.