Apple Health Record Participation Grows By 9 Hospitals, Clinics
An additional 9 hospitals and clinics have joined the host of others participating in the Apple Health Records beta launch.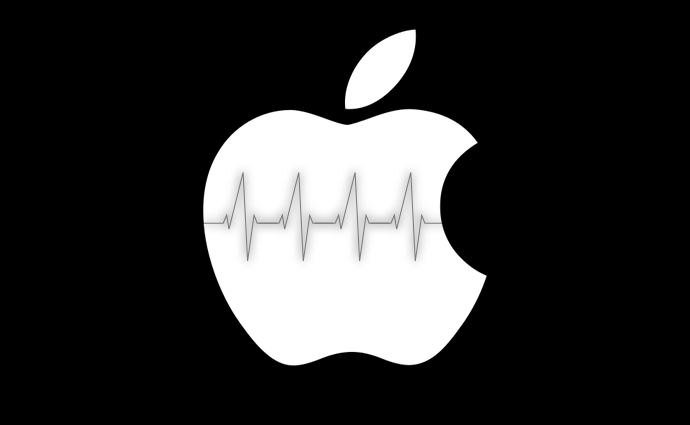 Source: Thinkstock
- Nine hospitals and clinics including locations part of the Baptist Health network in Kentucky, Indiana, and Illinois have signed on to allow patients to access EHR data through the Apple Health Records data viewer.
In addition to Baptist Health, hospitals and clinics now participating in the project include New York-based Buffalo Medical Group, Missouri-based Carroll County Memorial Hospital, and Oregon-based Coquille Valley Hospital.
These newest participants join the growing list of hospitals, clinics, and health systems enabling patient access to health data through iOS devices.
Apple has also opened the Health Records feature up to development by health IT innovators and researchers through an application programming interface (API) that allows users to create apps that leverage health record data to improve medication management, nutrition plan development, disease diagnosis, and other clinical processes.
Louisiana-based Catherine Vanderloos, Wisconsin-based Vibrant Health Family Clinics, Memorial Community Health in Nebraska, UCLA Health, Texas Health Resources are also new participants of the Apple Health Records Project.
Healthcare leaders projected in May that Apple Health Records would positively disrupt health IT innovation, patient engagement, and interoperability. Executives from early adopters of the patient health data viewer including Cedars Sinai, Cerner HealtheClinic, and Dignity Health predicted the feature would have an immediate positive impact that may have downstream benefits for health IT innovation industry-wide.
"Giving patients the ability to aggregate their health records from multiple sources is a major step forward in solving interoperability challenges, say participants," wrote KLAS researchers in the report.
With a growing number of participants, more patients will have the opportunity to benefit from improved patient EHR data access.
Piedmont Athens Regional Launches Epic EHR Implementation
Elsewhere in EHR news, Piedmont Athens Regional Medical Center recently went live with a new Epic EHR implementation after 18 months of preparation.
The EHR implementation was part of an effort to provide patients with a more comprehensive health record for better-informed clinical decision-making and improved patient health outcomes.
Piedmont Athens leadership trained about 5,000 clinicians and other hospital staff in preparation for the launch. Additionally, about 130 volunteers from surrounding Piedmont hospitals already using Epic in their daily clinical and administrative operations provided at-elbow support for providers new to the system.
"We are happy to offer a new level of convenience to our patients for their healthcare needs," said Piedmont Athens Regional President and CEO Charles Peck, MD.
"Doctors will now be able to pull up a patient's medical history quickly and know about current medications, allergies and other essential patient information," continued Peck. "That kind of transparency and communication is crucial to caring for our patients and helping them stay healthy."
Patients and designated caregivers can also access patient health information through the Epic MyChart patient portal. Patients will also be able to use the portal to schedule appointments, securely message providers, and refill prescriptions.
"The convenience of MyChart is a game-changer for our patients across northern Georgia," said Piedmont Athens Regional COO Jason Smith. "They'll be able to check on their latest test results and make online appointments as easily as they can check the weather on their phone. It gives our patients the tools they need to be active participants in their own wellness."
The new Epic system will also allow for seamless health data exchange between providers for improved care coordination.
"Using Epic means that providers will have access to a patient's full story, whether they were seen here at Piedmont Athens Regional, another Piedmont location, or even at other providers in Georgia or across the country, regardless of which system they use," said Peck.
"We've seen great engagement across the board, from our physicians and nurses to our scheduling and registration staff, throughout the implementation of this new system," he continued. "That preparation paid off, and we thank everyone for their patience, as we worked to ensure our patients continue to receive the highest quality of care during our transition."
After Piedmont Athens completes the process of creating health records for its patients, more than half of all Georgia residents will have an EHR on an Epic system.