Apple Health Records API Now Open to Health IT Innovators
Health IT innovators and researchers can now create apps that utilize health record data with the Health Records API.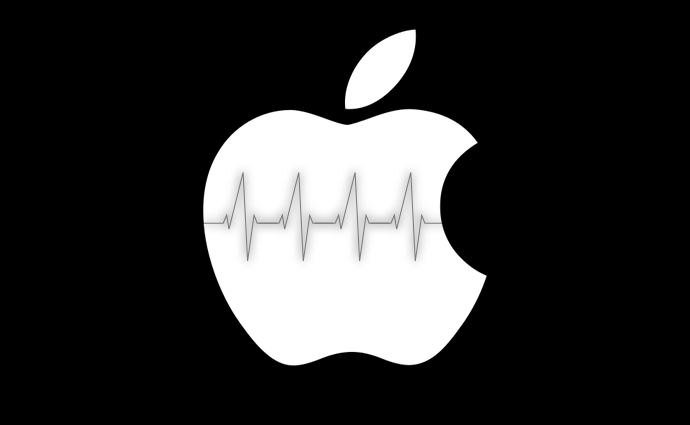 Source: Thinkstock
- A new Apple Health Records application programming interface (API) allows health IT innovators and researchers to create apps that leverage health record data to improve medication management, nutrition plan development, disease diagnosis, and other clinical processes.
The Health Records feature — which debuted January 2018 — allows patients at more than 500 hospitals and clinics to view and access their health information through iOS devices.
This newest capability will allow users to share health records from multiple hospitals with apps of their choosing.
"Medical information may be the most important personal information to a consumer, and offering access to Health Records was the first step in empowering them," said Apple COO Jeff Williams. "Now, with the potential of Health Records information paired with HealthKit data, patients are on the path to receiving a holistic view of their health."
"With the Health Records API open to our incredible community of developers and researchers, consumers can personalize their health needs with the apps they use every day," Williams continued.
Apple clarified that patient information is not sent to Apple servers — during health data exchange, information flows directly from Apple HealthKit to the selected third-party app.
Health IT innovators that use Health Records API to build apps can customize tools based on users' health history. Developers have already used the feature to build a medication management app called Medisafe.
Medisafe connects with Health Records to allow users to import prescription lists onto their iOS devices without requiring manual data entry. The app also includes reminders that alert patients about when to take pills. Because the app includes comprehensive medication information from several hospitals and clinics, Medisafe can warn patients about dangerous drug-drug interactions.
The feature also holds promise for medical research — doctors can use the API to populate their ResearchKit study apps with more comprehensive patient health information. Instead of distributing questionnaires to study participants or patients about their health histories, researchers can access patient health data directly.
The API could also be used to create apps for managing diabetes and creating highly specific nutrition plans that take factors such as blood pressure and cholesterol into account.
This newest development related to Apple Health Records follows buzz swirling among healthcare leaders in May about the potential for the EHR data viewer to positively disrupt health IT innovation, patient engagement, and interoperability.
KLAS researchers surveyed health system executives at each of the 12 organizations that were early adopters of Apple Health Records, including Cedars Sinai, Cerner Healthe Clinic, Dignity Health, Geisinger Health System, Johns Hopkins Medicine, Rush University Medical Center, and six other health systems.
Executives told KLAS that Apple's case has not been overstated.
"These executives feel that allowing patients to access personal medical records on their smartphones is a revolutionary idea, one that disrupts current paradigms by setting off a series of small changes that may have major impact downstream," wrote KLAS researchers in the report.
Sixty-seven percent of surveyed health system executives said Apple Health Records will effectively empower patients to play a more active role in their own health and care management, while 58 percent said the EHR data viewer will help to improve interoperability.
"For those interviewed executives that offered a more technical assessment, Apple's strategy epitomizes effective use of interoperability standards (FHIR, in particular), something HIT vendors have struggled for years to implement," stated KLAS researchers.
While the EHR data viewer has been available for about six months, Apple has already presented health IT innovators, researchers, and patients with myriad opportunities to effectively leverage patient health information for clinical improvements.