Apple Health Records EHR Data Viewer Will Have Immediate Impact
Early adopters of Apple Health Records say the EHR data viewer will have significant short- and long-term benefits.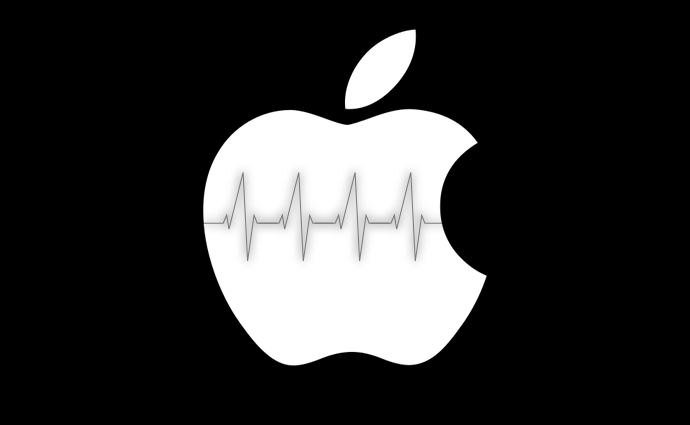 Source: Thinkstock
- Health system executives at each of the 12 organizations that were early adopters of Apple Health Records predict that the EHR data viewer will have an immediate positive impact on patient engagement, interoperability, and health IT innovation, according to a new KLAS report.
The first wave of Apple Health Records participants included Cedars Sinai, Cerner Healthe Clinic, Dignity Health, Geisinger Health System, Johns Hopkins Medicine, Rush University Medical Center, and six other health systems.
Executives from all first wave health systems agreed "Apple's case has not been overstated," KLAS researchers wrote.
"These executives feel that allowing patients to access personal medical records on their smartphones is a revolutionary idea, one that disrupts current paradigms by setting off a series of small changes that may have major impact downstream," wrote KLAS researchers.
Specifically, 67 percent of surveyed health system executives said Apple Health Records will effectively empower patients, while 58 percent said the EHR data viewer will help to improve interoperability.
"Giving patients the ability to aggregate their health records from multiple sources is a major step forward in solving interoperability challenges, say participants," wrote researchers.
"For those interviewed executives that offered a more technical assessment, Apple's strategy epitomizes effective use of interoperability standards (FHIR, in particular), something HIT vendors have struggled for years to implement," the team continued.
Half of surveyed executives said the app will accelerate health IT innovation and 33 percent said it will impact consumer-facing app development. One-quarter of surveyed providers foresee that Apple Health Records will give outside vendors more opportunities to enter the healthcare market.
"By pulling records out of EMRs and on to patient smartphones, Apple has not just changed the flow of data but has also, potentially, opened the floodgates for innovation at the hand of creative application developers — most likely ones outside of healthcare," stated report authors.
Healthcare providers, patients, and innovators can expect to experience these benefits almost immediately, executives said. Fifty-nine percent of respondents stated they predict the technology will have an impact on the industry within zero to six months of its release. All told, 82 percent expect the industry will realize the benefits of Apple Health Records within one year.
"One reason for the speedy timeline is that Apple and EMR vendors have done most of the hard work in preparing the necessary connections," wrote researchers.
While many surveyed executives expect the technology to be revolutionary for patient engagement and interoperability, most reported that their organizations are doing very little to leverage the tools apart from enabling patients to download their own EHR data.
"A few indicated that they do not even plan to formally advertise the capability to patients, expecting that interest among iPhone users will grow based on Apple's promotional efforts," researchers stated.
While the EHR data viewer holds promise, several executives admitted some patients may be confused by the option to view their health information through Apple Health Records since they already have access to their data through patient portals.
Forty-five percent of executives said educating and onboarding patients to use the app will be the biggest barrier to yielding the potential benefits of the technology, while 36 percent stated they foresee educating providers as a challenge.
"Participants face a similar issue as they attempt to find a place for Apple inside their existing patient portal strategy by differentiating the capabilities and use cases for each tool," wrote researchers. "One CMIO said that it is going to take some time for his staff to understand what Apple's tool means."
Most executives see Apple as a contender in the health IT innovation market. However, Apple's lack of understanding of the business of healthcare may be a challenging hurdle for the tech giant to overcome. Some also contend that Apple's usability expertise will outweigh its lack of experience in the field.

"While Apple doesn't know healthcare very deeply, they know how to create a simple, enjoyable customer experience—a type of expertise generally thought to be in short supply among healthcare providers and HIT vendors," wrote researchers.
Overall, most respondents agree Apple will likely be successful in its effort to enter the healthcare sphere.