Apple In Talks With VA to Extend Health Records Feature to Veterans
Apple is currently in discussions with VA to provide its Health Records EHR data viewer to patients at military care sites.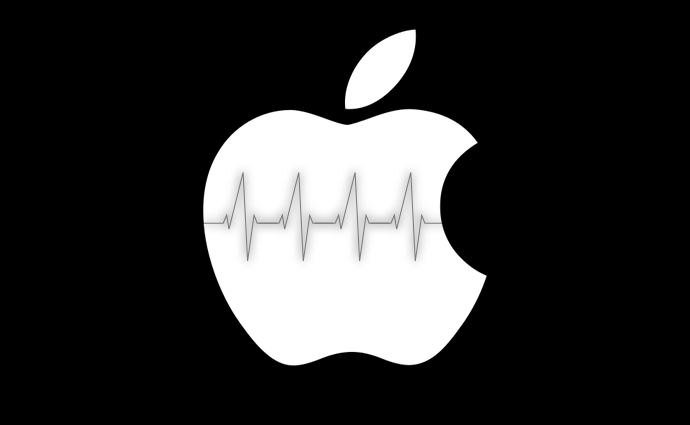 Source: Thinkstock
- Apple is currently in talks with VA to discuss a potential partnership that would provide veterans and their families with access to Apple's Health Records EHR data viewer, according to the Wall Street Journal.
Enabling veterans and their families to access their complete EHRs through the Health Records feature would simplify and streamline health data access for all patients visiting VA care sites.
A source close to the matter told the Wall Street Journal potential plans would require Apple to create special software tools allowing patients at VA care sites to transfer their EHRs directly to their personal iOS devices.
VA officials and associates from President Trump's Mar-a-Lago Club discussed the project in emails sent last year, according to the Journal.
By allowing veterans to utilize the Apple Health Records feature, VA would enable patients to view their allergies, conditions, immunizations, lab results, medications, procedures, and vitals from a variety of disparate EHR systems, hospitals, and clinics through their iPhones and other Apple products.
The Health Records feature leverages the Fast Healthcare Interoperability Resources (FHIR) standard developed by HL7 to enable data sharing. Through FHIR, the Health Records app aggregates patient health data from disparate sources and presents the information to patients in a consumer-friendly format.
When a user opens the Health Records feature, he is presented with a list of available health systems. The Health Records feature uses the consumer's location to present hospitals and clinics near the user. However, users can search for and connect with any participating health system across the country.
Once the user selects the health system he wants to connect with, he is presented with an OAuth sign-in page.
After signing in, the Health app populates with EHR data from the selected health system. The Health Records feature also automatically updates with new information entered into patient EHRs by providers, and saves the information to the patient's iOS device.
More than 80 health system participants and hundreds of hospitals and clinics currently allow patients to access their complete EHRs through the feature.
Most recently, Henry Ford Health System signed on to support the feature.
"With all of the digital advancements being made, we know that it's more important than ever to offer our patients a variety of choices to access their health information easily and conveniently," said Henry Ford Senior Vice President and CIO Paul Browne. "Health Records helps us do just that for many of our mobile users."
Since the feature's launch in January 2018, the app has generated buzz among healthcare industry leaders. Health system executives at the 12 healthcare organizations part of the initial feature launch predicted the app would have an immediate and positive impact on patient engagement, interoperability, and health IT innovation.
In a May 2018 KLAS report, half of surveyed executives said the app will accelerate health IT innovation and 33 percent said it will impact consumer-facing app development. One-quarter of surveyed providers stated they foresee the Health Records feature will give outside vendors more opportunities to enter the healthcare market.
Sixty-seven percent of surveyed health system executives said Apple Health Records will effectively empower patients, while 58 percent said the EHR data viewer will help to improve interoperability.
"By pulling records out of EMRs and on to patient smartphones, Apple has not just changed the flow of data but has also, potentially, opened the floodgates for innovation at the hand of creative application developers — most likely ones outside of healthcare," stated report authors.