athenahealth EHR Users Report Financial Gains 5% Over Baseline
athenahealth reported EHR users in community, rural, and critical access hospitals have experienced improvements after implementing its EHR.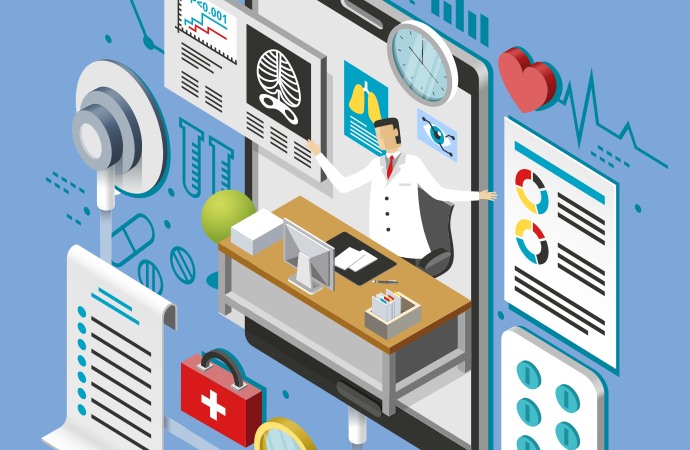 Source: Thinkstock
- athenahealth recently announced a period of continued growth and improvement, reporting its EHR users have experienced average financial gains of 5 percent over baseline.
Specifically, the health IT company stated users in the community hospital market nationwide have continued to drive financial and operational improvements.
"One in three rural hospitals is at financial risk, which says to me they need a partner to help them scale innovation as well as eliminate underperforming processes and traditional software tools," said athenahealth Chief Product Officer Kyle Armbrester. "Earlier this year, KLAS reported athenahealth as the primary leader in terms of net gains in the community hospital market."
"We've been able to successfully tap into a market fiercely underserved by current healthcare IT vendors and retain 95 percent of hospital clients who we've brought live onto our network."
The athenahealth network currently includes 106,000 providers and 102 million patients. Additionally, athenahealth EHR is currently in use at 56 community, rural, and critical access hospitals.
Prior to EHR implementation, athenahealth reported many hospitals struggled to sustain operating margins. However, athenahealth users utilizing the technology for a full year have achieved average cash collections amounting to 5 percent over baseline.
"Today athenahealth's cloud-based network gives us a deeper level of insight that allows us to identify bottlenecks and streamline the revenue cycle," said Minnie Hamilton Health System Chief Operating Officer Eric Ritchie. "athena's dashboards provide quality measures that have helped us capture data we need to successfully report."
"Thanks to increased efficiencies, we've reduced our days in accounts receivable by 10 days, and 90 percent of providers are completing their charts in the same day."
Rural hospitals in particular have struggled to keep pace with their larger, more urban counterparts. A 2016 report by ONC showed small, rural, and critical access hospitals reported lower rates for sending, receiving, locating, and integrating data electronically than medium-to-large, non-rural, and non-critical hospitals.
Federal reporting requirements have also proved a challenge for small and rural practices in the past. To assist these hospitals in meeting the demands of the Quality Payment Program (QPP) under MACRA, CMS proposed a simplified QPP earlier this year designed to reduce administrative burden.
"In freeing up our providers from redundant data entry, athenahealth has given us flexibility to be available for our patients," said Ellenville Regional Hospital CEO Steven Kelley, an athenahealth user in upstate New York.
Seiling Municipal Hospital in Oklahoma reported a 21 percent increase of cash collections over baseline after switching to athenahealth EHR.
"We were missing critical charges with our previous vendor, but athena has been able to fill in the gaps, ensuring we leave no revenue on the table," said Seiling Municipal Hospital CEO Jennifer Coons.
Recently, the Board of Trustees for Hiawatha Hospital Association (HCH) in Kansas unanimously voted to switch from a Paragon EHR system to an athenahealth platform in an EHR replacement expected to launch immediately.
"This is a big move for our Hospital and a great one," said HCH Board Member Mandy Graham. "As a clinician, I'm not only excited for the clinical personnel impacted by this positive move, I am excited that the community will have ease of access to their personal health information more than ever before."
Hiawatha chose athenahealth partially because the health IT company specializes in small to medium-sized hospitals and physician practices. Throughout the EHR selection process, HCH officials saw several athenahealth product demonstrations and requested feedback from like-organizations currently using the technology to gauge whether the EHR was a good fit for their specific environment.
The projected go-live date for the complete athenahealth EHR is August 1, 2018.