Banner Health $45M Cerner EHR Replacement Led to Medical Errors
Banner Health providers filed several medical error reports after going live with a Cerner EHR replacement in 2017.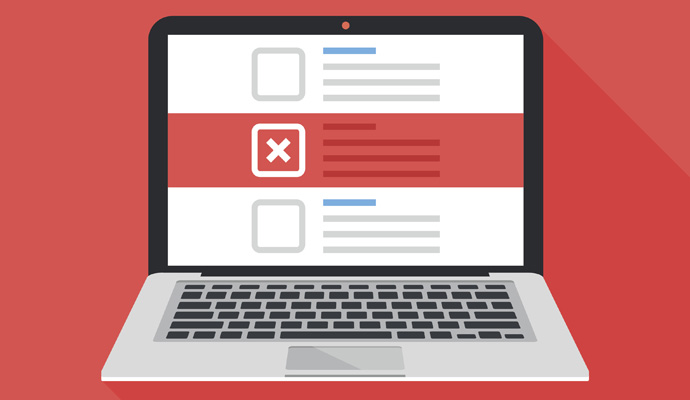 Source: Thinkstock
- Providers at Tucson-based Banner Health filed several medical error reports following a 2017 Cerner EHR replacement, according to public records from an Arizona Department of Health Services (DHS) investigation obtained by the Arizona Daily Star.
Arizona DHS launched the investigation in response to complaints about Banner Health's EHR replacement, which went live last October.
"Hospital leadership denied there were any incidents that resulted in a negative outcome to patients, however, the hospital's occurrence log for October 2017 showed numerous incidents of medical errors reported to be a result of the conversion," wrote investigators in the report.
According to the Star, an October 19 complaint stated "the biggest issue is patient safety and harm to patients."
The complaint also claimed "many of the staff are in tears and frustrated because of the lack of support and empathy to the consequences of patient care."
READ MORE: Impacts of Key Cerner EHR Implementations for 2018
Arizona DHS did not fine or cite Banner for the complaints about patient harm. Instead, investigators stated the health system took "sufficient corrective action" for problems highlighted by two substantiated allegations about the EHR replacement.
The substantiated allegations were related to incidents in October regarding an "inability to reliably deliver medications, order tests, and care for critically ill patients."
Another substantiated allegation cited "multiple computer/printer glitches" that negatively affected patient care, according to state records.
Other complaints claimed Banner Health faculty were unprepared and undertrained for the EHR replacement and go-live, contributing to problems with outpatient appointment scheduling, medication delivery, test ordering, and patient care for critically-ill patients.
According to DHS reports, one complaint described an incident in which a patient had a "progression in status" and required an intubation as a direct result of a problem with Cerner that inhibited clinicians' ability to treat patients in a timely manner.
READ MORE: $178M Cerner EHR System Under Review After Persistent Problems
Banner Health providers also expressed concern that the Cerner system could not distinguish a medical resident from an attending physician, and at times incorrectly listed a medical resident as being the physician in charge.
Banner Health addressed the complaints by telling the Star that their staff has made more than 100 improvements to the Cerner EHR system since the complaints were raised in efforts to streamline clinical workflows and enhance patient health data access for providers.
"These changes include dramatic improvements in medications processing and pharmacy; improved administrative operations in our oncology department; and rapid and enhanced access to patient records for our clinical staff; to name a few," wrote Banner Health officials in a statement issued to the Star last week.
"Along the way, we did experience challenges, some of which were significant," continued health system officials. "However, we are proud of the progress we have made, will continue to refine our systems and technology, and are more committed than ever to making sure the Banner experience is world class."
Banner Health initiated the Cerner EHR replacement after the health system acquired the University of Arizona (UA) Health Network in 2015. While Banner Health's existing 28 hospitals already operated on Cerner systems, UA Health Network had completed a $115 million Epic EHR implementation in 2013.
READ MORE: Rumored Cerner EHR, Amazon Partnership Talks in Final Stages
Shortly after the acquisition, Banner Health officials announced UA Health Network's two Tucson hospitals would swap their Epic EHR for a Cerner system to promote streamlined health data exchange across existing Banner Health facilities and the newly-acquired Tucson locations.
While health system officials predicted the switch would be a relatively smooth one at the time, problems with the new Cerner system persisted into 2018.
Patients have experienced slowdowns, longer wait times for appointments and medications, scheduling delays, and a steady stream of other complaints since the October go-live.
While the EHR replacement has so far been riddled with snags, delays, and complaints, Banner Health officials maintain the Cerner system will ultimately enable providers to engage in advanced clinical research with a large data set.
Additionally, the system should allow for benchmarking of clinical performance, improved care quality, enhanced patient safety, and an overall better patient experience, officials stated.
Banner officials admit they underestimated the scope of the project and the affect it would have on patient care delivery.
"Massive information systems by their nature require continuous optimizing, fine-tuning and fixes, and we are dedicating all of the necessary resources and focus to do this," stated Banner Health officials in a statement to the Star.
"Also, our commitment to making Banner the very best experience for staff, faculty and patients doesn't begin or end with the health records or billing systems," they continued. "We are making tremendous investments in our facilities, staff, faculty and programs."