Behavioral Health System Launches Epic EHR Implementation
Pine Rest Christian Mental Health Services recently went live with an Epic EHR implementation after months of preparation.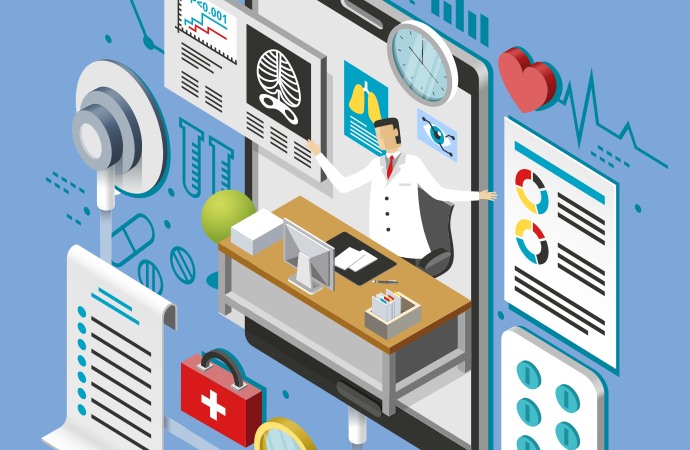 Source: Thinkstock
- Editor's Note: A previous version of this article incorrectly stated Pine Rest Christian Mental Health Service includes 50,000 providers.
Pine Rest Christian Mental Health Services recently completed an Epic EHR implementation as part of an effort to improve care coordination for the healthcare organization's 1,800 staff members and strengthen its partnerships with other local and national health systems.
Pine Rest went live with the system on June 20, and is the first independent, free-standing behavioral health system in the country to partner directly with Epic.
"Behavioral health is an essential component of any integrated and collaborative community of care," said Pine Rest President and CEO Mark Eastburg. "Pine Rest has a vision to partner with local and national health care systems to provide a network of support and care coordination that exceeds anything previously experienced. The tools Epic provides are a step toward achieving that goal."
The behavioral health system will leverage Epic functionality including Care Everywhere to send and receive comprehensive patient health data with outside health systems in real-time during patient admissions, screenings, or visits.
Care Everywhere allows clinicians to share patient EHRs with other healthcare providers across the country and provides the basis for health data exchange among Epic users. The health IT module will allow Pine Rest providers to access more complete patient health information for better-informed clinical decision-making.
Pine Rest patients will also have access to the Epic MyChart patient portal. Patients can use MyChart to schedule appointments, pay bills, and view their own health information.
"The community's health and well-being improves when providers can easily communicate and coordinate care," said Eastburg. "Because other major health care systems in West Michigan are either on or moving toward Epic as their 'common language,' I'm convinced that our entire community will benefit."
The new EHR system launch had a minimal impact on patient access to care, Pine Rest officials explained.
"A key consideration when planning our Epic go-live was remaining accessible to those in need of care," said Eastburg. "Many come to us in a time of crisis, and we are extremely pleased to have successfully achieved the goal of meeting those needs with open doors."
Health IT tools including Epic's Smart Templates and NoteWriter have already assisted in improving clinical efficiency for Pine Rest providers. Specifically, the modules helped to streamline clinical documentation and workflow management among clinicians.
"I've heard many success stories from across the organization," said Pine Rest Chief Medical Information Officer (CMIO) Louis Nykamp. "Our physicians and clinicians are in full support of the change to Epic and are excited about the possibilities it provides."
"Even little things, such as a physician taking a non-working lunch for the first time, go a long way toward improving the daily experience for our care teams and ultimately the experience of those we serve," continued Nykamp.
The Epic implementation will also help Pine Rest to better connect with surrounding regional hospitals such as Metro Health, University of Michigan Health, Spectrum Health, Bronson, Sparrow Health, and Lakeland Health.
Pine Rest approved the multi-million dollar Epic implementation project in October 2017.
The Pine Rest Board of Directors used designated funds, capital improvement dollars, and long-term debt to finance the implementation. The behavioral health system worked with a third-party consulting firm during the EHR selection process to evaluate different health IT companies and determine Epic best met the organization's needs.
"The head and the body belong together," said Epic founder and CEO Judy Faulkner at the time of the EHR purchasing decision. "This collaboration will help Pine Rest take care of the whole patient though both an integrated record and the improved interoperability they will gain with Care Everywhere."