Biden Presses HHS on Information Blocking, EHR Patient Access
Former Vice President Joe Biden wants HHS to enforce stricter information blocking rules to improve EHR patient access.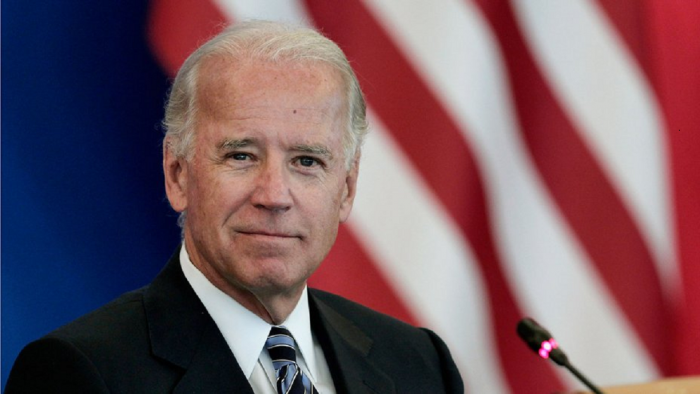 Source: Thinkstock
- Former Vice President Joe Biden recently recommended that federal officials require providers to enable complete EHR patient access within 24 hours of a request in forthcoming information blocking regulations per the 21st Century Cures Act.
The recommendation came in a Fortune editorial responding to the Trump Administration's MyHealthEData initiative. While Biden agreed with the initiative's goals, he contended the announcement lacked specific action steps for effective interoperability improvements.
Biden has experience dealing with EHRs and health data exchange as a leader of the White House Cancer Moonshot initiative, the Biden Cancer Initiative, and the American Recovery & Reinvestment Act, as well as his involvement in the Department of Veteran's Affairs (VA) efforts to improve EHR patient access.
While EHR adoption has helped to reduce medical errors and promote data aggregation for research and other purposes, Biden said EHR systems have ultimately fallen short of the Obama-Biden Administration's expectations.
"Medical record companies and health providers have implemented systems that are not interoperable," wrote Biden. "Many would say this was done on purpose because it meant they could lock up customers by making it time consuming and expensive to change systems."
READ MORE: HHS Called on to Eliminate Health Information Blocking
"And even worse, they made it very difficult (sometimes impossible) for patients to get their own data quickly, cheaply, and in an easily accessible digital format," he continued.
Biden stressed that streamlining health data exchange, standardization, and access is necessary to improving patient health outcomes.
In order to foster a successfully data-driven healthcare system, Biden first recommended that health data be automatically shared with patients in a format similar to a monthly bank statement. Additionally, he suggested health data should seamlessly move with patients and be available to a patient's care team in real-time.
Biden also counseled the healthcare industry to implement a more efficient, standardized method of obtaining patient consent for health data exchange.
"There should be a uniform and straightforward way for patients to authorize doctors and hospitals to share their data with entities they designate, including contributing it to research with a single click," stated Biden.
READ MORE: HHS Nominee Price Criticizes Meaningful Use Requirements
Additionally, Biden called on stakeholders to alert patients if they are eligible to participate in clinical trials, improve health data security infrastructure, and modify data agreements to eliminate siloes and connect data sets.
Biden outlined four specific policy recommendations to carry out these aims.
First, he recommended providers give patients access to their complete EHRs within 24 hours of a request.
"[Those] providers who do not comply should be held accountable by the U.S. Department of Health and Human Services for data-blocking as outlined in the 21st Century Cures Act," stated Biden.
Next, the former Vice President suggested the Center for Medicare & Medicaid Innovation (CMMI) invest in a patient data system that aggregates data from disparate formats and providers into a single, standardized patient portal.
READ MORE: HHS Must Continue Addressing Health Data Exchange Barriers
The patient portal "should be dynamic and allow for all providers for an individual patient to input and validate data in one place, to reduce confusion and duplication and eliminate unnecessary procedures," he suggested.
Biden suggested creating a single portal would improve patient health outcomes and reduce reimbursement costs for CMS.
Biden also recommended HHS expand its agreements with EHR vendors including Allscripts, athenahealth, Cerner, Epic, and others who participate in Sync for Science. Sync for Science was a 2016 joint pilot between the National Institutes of Health (NIH), ONC, and the Harvard Medical School Department of Biomedical Informatics to allow patients to send their health data to researchers with the Precision Medicine Initiative.
"Additional pilot groups should be launched, starting with cancer, to allow patients to opt in to contributing their medical records for research," he wrote. "After all, the law is clear that patients own their records and have the right to direct their transfer to trusted people of their choice."
Finally, Biden advised the National Cancer Institute (NCI) to partner with their network of hospitals and patient groups to launch a cancer data trust.
As part of the trust, "data contributors and data users would agree to a set of criteria and act as the 'trustees' of the contained EHR, diagnostic, genomic, and outcomes data," stated Biden.
Innovating new ways for patients to more easily share health data with researchers could help to spur improvements and breakthroughs in cancer research and other areas of health and medicine.
"I look forward to being part of the process with this administration to make the specific changes necessary to truly put patients at the center of our health care system," concluded Biden.