Bill Promoting Behavioral Health EHR Incentives Passes House
The House passed legislation to test federal incentives for behavioral health EHR adoption, along with 24 other bills.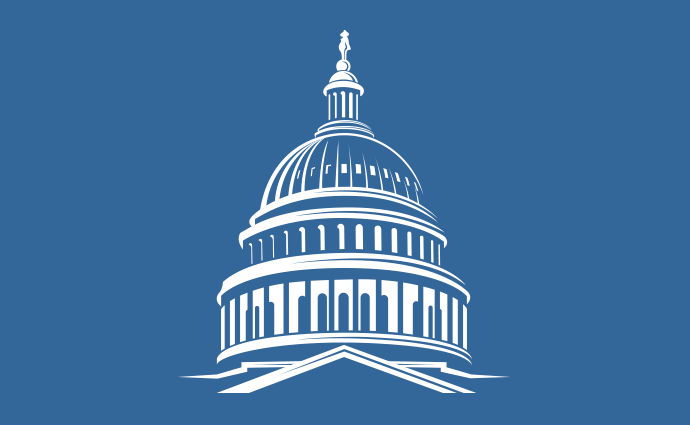 Source: Thinkstock
- The House of Representatives recently passed 25 bills aimed at combating the opioid crisis, including one piece of legislation that establishes a demonstration program to test federal incentive payments for behavioral health EHR adoption.
"Individually, these bills target some key aspects of the opioid crisis – such as how we boost our prevention efforts, and how we better protect our communities," said Energy and Commerce Committee Chairman Greg Walden (R-OR) and Health Subcommittee Chairman Michael C. Burgess, MD (R-TX.)
"Taken together, these bills are real solutions that will change how we respond to this crisis, and make our states and local communities better equipped in the nationwide efforts to stem this tide."
Members of the House will further their efforts to resolve the opioid crisis by passing additional legislation related to opioid use today, Walden and Burgess added.
One bill in particular — HR 3331 — amends a portion of the Social Security act to promote testing of federal incentive payments for behavioral health providers that use certified EHR technology (CEHRT.)
Specifically, the legislation authorizes the Center for Medicare and Medicaid Innovation (CMMI) to incentivize health IT demonstrations for behavioral healthcare providers.
Authored by Lynn Jenkins (R-KS) and Doris Matsui (D-CA), the bill functions as companion legislation to the bi-partisan Improving Access to Behavioral Health Information Technology Act (S.1732.).
S.1732 passed the Senate on May 9 and allows CMS to offer incentives to providers that implement behavioral health EHRs. The legislation offers funds to providers not included in the EHR Incentive Program.
The ultimate aim of HR 3331 is to close any existing digital divide between behavioral healthcare and other areas of care — such as primary care — in which EHR use, health data analytics, and health data exchange are more widely utilized and incentivized.
"By utilizing electronic health records, they can better coordinate care, support delivery of treatment, and help to fully integrate recovery and prevention services for all Americans," said Jenkins in her June 12 floor speech before the House.
"This legislation takes the critical step of taking mental health and addiction treatment into the 21st century while reducing health spending and expanding access for those treatments to underserved communities — including rural areas in my home state of Kansas," she concluded.
Incentivizing EHR adoption among behavioral healthcare providers may help to boost EHR use in an area of care largely resistant to the technology.
According to an April 2018 study in AHIMA's Perspectives in Health Information Management, behavioral healthcare providers have been slow to adopt and use EHR technology because they do not see the practical value of EHR use.
"Beliefs about both the efficacy of EHRs and the extra layers of privacy rights for behavioral health records may be partly to blame for the slower adoption," wrote Stephen Odom, PhD, and Kristen Willeumier, PhD, in the study. "Beliefs about the importance of the patient-to-therapist relationship may also make it difficult to accept EHR technology in the psychotherapy space."
Behavioral health EHR vendors such as Netsmart work to bring behavioral health data exchange and analytics to behavioral and mental health providers.
Organizations such as Texas-based MetroCare Services use Netsmart EHR to incorporate social determinants of health, behavioral, and mental health data into predictive analytics to offer providers a more holistic view of each patient's health.
Integrating mental and behavioral health data into predictive analytics can help providers tailor treatment plans and identify obstacles that may affect a patient's own care management.
Given recent progress to advance legislation related to EHR use in behavioral health settings, this kind of digitization and data analytics may become more prevalent.