Call for EHR Companies to Provide No-Cost EHR System Updates
AAFP requested CMS require EHR companies to provide federally-mandated EHR system updates at no cost to physician practices.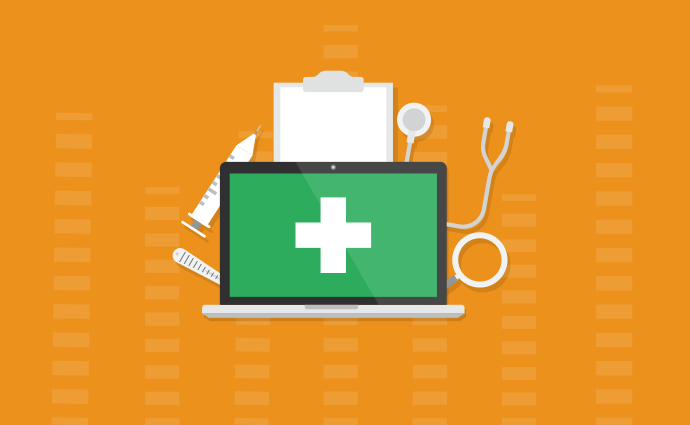 Source: Thinkstock
- The American Academy of Family Physicians (AAFP) recently requested CMS require that EHR vendors provide any new federally-mandated updates to EHR systems free of charge to avoid augmenting the financial burden of EHR system maintenance for physician practices.
This suggestion came as part of a letter from AAFP commenting on the Trump Administration's MyHealthEData initiative, as well as forthcoming plans announced by CMS Administrator Seema Verma at HIMSS18 to streamline meaningful use requirements, end information blocking, and address other persistent problems related to health data access and reporting requirements.
"The AAFP is very pleased to see agency efforts that encourage patients to have meaningful control of their data, and we likewise strongly support the improved interoperability of this information between physicians and healthcare delivery systems," wrote AAFP.
"We would, however, object to placing responsibility for the adoption of interoperable systems on physician practices," AAFP continued. "The creation of standardized interoperable systems should instead be the responsibility of vendors."
The MyHealthEData initiative is intended to improve EHR patient data access and interoperability to spur the creation of a more patient-centric healthcare system.
While AAFP supports the aims of the initiative, the organization urged CMS to deter unfair price inflation for EHR system upgrades and maintenance. The association concurred that improved interoperability is necessary to support high-quality patient care delivery, but emphasized that the responsibility of enabling these improvements lies with EHR vendors rather than physician practices.
"CMS must take the time and financial costs physicians endure into account while addressing improved patient access to healthcare data," wrote the association.
AAFP also pressed CMS to further reduce administrative burden associated with meaningful use and the Merit-Based Incentive Payment System's (MIPS') Advancing Care Information (ACI) category.
"Now that MIPS utilizes measures of quality, cost, and practice improvement, the AAFP calls for all HIT utilization measures to be eliminated," recommended AAFP.
AAFP also offered several policy suggestions to aid in the CMS effort to end information blocking. The association stated many family physicians are overwhelmed by lengthy summaries of care and other consolidation-clinical document architecture (C-CDA) documents. To reduce the amount of time and effort physicians waste combing through long summaries of care searching for useful information, AAFP recommended CMS develop policies focused on improving usability as well as interoperability.
"The AAFP calls on CMS to reform regulatory requirements to focus instead on how and when data is exchanged rather than focusing on the data in the exchange," stated the association. "The AAFP calls on CMS to fully use its Information Blocking authority granted in 21st Century Cures to penalize those healthcare organizations not appropriately sharing information."
Patient access to discharge data is also a top priority among family physicians, the association wrote. Improving provider communication of patient admission, discharge, and transfer (ADT) status updates can help to improve transitions of care.
"CMS should work with ONC and the Office of the Inspector General to ensure wide-scale interoperability of admission, discharge, and transfer (ADT) data in near real-time, so physicians can spend their limited time on managing patients' follow-up care instead of trying to discern which patients were seen by whom and when care was provided," the association stated.
Finally, AAFP urged CMS to streamline federal requirements related to clinical documentation and billing and work to reduce duplicative testing.
"With the modifications we have suggested and attention to other overarching HIT issues as outlined above, we believe these programs will lead to great success for our patients by catalyzing better, more efficient, quality care," concluded AAFP.