Case Study Supports EHR-Integrated Patient Generated Health Data
EHR-integrated patient generated health data collected with Apple's Asthma Health app may improve chronic care management.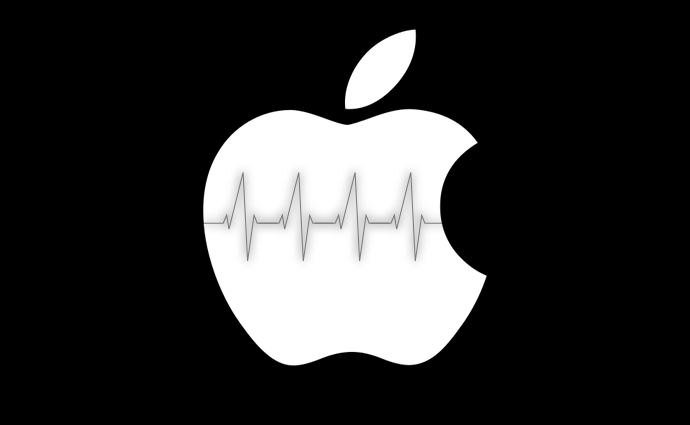 Source: Thinkstock
- Collecting EHR-integrated patient generated health data (PGHD) may help to effectively improve chronic care management for patients with asthma, according to one case study in Nature.
Genes et al. prompted four study participants part of the Asthma Mobile Health Study in New York to use the Apple Asthma Health app built on Apple's ResearchKit platform to share health data about their inhaler usage and peak expiratory flow rate (PEFR) with a local pulmonologist through Epic EHR.
Study participants used Epic's MyChart patient portal to share health data from HealthKit with the pulmonologist. The pulmonologist was able to review PGHD and make appropriate recommendations to patients when necessary.
While four patients participated in the study, only two patients submitted more than one data point with the pulmonologist during the four-and-a-half month trial period. The other two study participants submitted several data points each.
"One of these patients submitted 101 PEFR readings across 65 days; another submitted 24 PEFR and inhaler usage readings across 66 days," explained researchers.
"PEFR for both patients fell within predefined physiologic parameters, except once where a low threshold notification was sent to the pulmonologist, who responded with a telephone discussion and new e-prescription to address symptoms," the team continued.
Enabling patients to share PGHD with providers through EHR technology allows clinicians to provide feedback to patients about daily asthma control and rescue medication use through bidirectional health data exchange.
Clinicians could potentially track PGHD over time to boost the effectiveness of chronic disease management.
"The ability to receive notifications—specifically, warnings when a patient's peak flow reading (or any predetermined parameter of clinical interest) falls outside an established range — could allow for early interventions, such as a telephone call to check up on the patient, or adjustment of prescriptions," wrote the team.
"Integrated notifications to an EHR, prompting more frequent and directed clinical communications, may lead to improved clinical care," researchers added.
While PGHD has the potential to improve chronic disease management, researchers noted several challenges to implementing and incorporating PGHD in clinician workflows.
"Technical hurdles included the requirement for participants to have an iPhone 5 or newer model due to ResearchKit requirements and excluded users of Android or other such devices," stated researchers.
However, the process for training clinicians to utilize PGHD and learn the setup process of initiating new orders for patients was simple.
"In future, dedicated staff for training and recruitment of participants may facilitate the process. Dedicated support and distribution of clear instructions were effective in counterbalancing the setup process," the team wrote.
Researchers also said the use of Fast Healthcare Interoperability Resources (FHIR) among EHR vendors has simplified the process of enabling the integration of mHealth apps into EHR systems, which allows for PGHD exchange.
While FHIR streamlined the EHR-integration, the use of so many different apps complicated the data sharing process somewhat.
"Though newer methods like Apple's CareKit framework and the FHIR protocol may facilitate simpler ways of sharing data, at the time of this study, this use of ResearchKit, HealthKit, and MyChart/Epic were designed to function in this manner," stated researchers.

"This interaction between three systems did create some complexity and some challenges with training and setup — for both our research team and patients participating in the integration," the team added.
In the future, researchers recommended providers use Bluetooth-equipped devices to automatically collect and upload data easily into EHR-integrated apps.
Researchers also cited the task of processing and utilizing incoming PGHD data as a challenge.
"Providers and care teams will have to develop workflows to meet the challenge of reviewing data and following up on patients with concerning trends and outlier values," the team wrote.
Despite these challenges, researchers maintained using PGHD for chronic care management could improve care coordination through enhanced patient engagement and better-informed clinical decision-making.
"With continued advancement in technology and potential for EMR integration, there is enthusiasm and momentum to continue to advance medical research and improve health outcomes," researchers concluded.