Cerner EHR Ranked Highest for 3rd Year in Nursing EHR Satisfaction
Black Book research showed that nursing EHR satisfaction levels continue to rise, with the majority of nurses not wanting to return to paper records.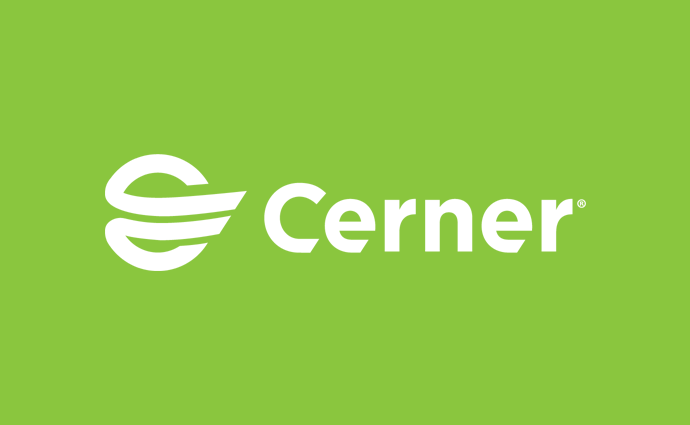 Source: Thinkstock
- There has been a definite shift in nursing EHR satisfaction levels over the past few years, showing the perceived value in EHRs in delivering higher quality care, according to recent Black Book research.
Cerner EHR received top rankings from a nursing functionality and usability perspective for the third consecutive year, with a mean satisfaction ranking of 93 percent, the poll found. MEDITECH and Allscripts both had mean satisfaction rankings of 88 percent, while McKesson had an 85 percent mean product satisfaction ranking.
Approximately 15,000 registered nurses from 40 states were interviewed for three separate surveys, discussing how they implemented hospital EHRs over the past four years.
Ninety-six percent of nurse respondents said they did not want to return to using paper records, which is a shift from previous surveys. In 2015, 26 percent of nurses stated that they wanted to return to paper records.
"Technology can help nurses do their jobs more effectively or it can be a highly intrusive burden on the hospital nurse delivering patient care," Black Book Managing Partner Doug Brown said in a statement. "With so many unique software interfaces from medical equipment and the multiple departmental applications, siloed health data sets, and current cybersecurity initiatives, it's no surprise that hospital nurses are, at times, discouraged but the majority of nurses responding to the 2018 survey see the value in their EHR fluency."
READ MORE: Specialty EHR Products Tied to Highest Physician Satisfaction
Eighty-five percent of respondents said having competency with at least one EHR is now a desired employment skill for a registered nurse (RN), with 65 percent stating that nurses with multiple fluencies are viewed as a superior job candidate.
Additionally, 80 percent of job-seeking RNS said that a hospital's EHR system reputation is a top three consideration in their choice of where they will work.
There is still room for improvement with EHR satisfaction levels. Approximately eight out of ten nurses in inpatient facilities said they do not have computers in each room or hand-held/mobile devices to aid in the EHR requirement. In 2016, 93 percent of nurses said the same.
Furthermore, 21 percent of nurses working in hospitals that outsource the EHR help desk said their EHR call center experiences do not meet their communication skills and product knowledge expectation levels.
Overall, Emergency Rooms, Oncology, Labor & Delivery, ICU/CCU, Neonatal, Radiology & Diagnostics, and Neuro/Ortho units reported the highest nursing EHR satisfaction levels in usability and functionality.
READ MORE: Cerner Named Top EHR Vendor for IT Outsourcing by Black Book
The highest continued dissatisfaction and negative feedback were with nurses working in Psychiatry/Mental Health, Ambulatory Clinics, Anesthesia and general Medical/Surgical floors.
The Black Book survey results are in sharp contrast to a similar study from 2016, which showed that 92 percent of nurses were dissatisfied with EHRs.
Adventist University of Health Sciences found that 84 percent of nurses reported EHRs disrupted their clinical workflows and productivity, with 85 percent noting their tools consistently had flaws and glitches.
Ninety percent of respondents said EHRs hampered their relationships with patients, and 94 percent said the technology had not improved communication with doctors.
Similar to the Black Book survey though, AUHS found that the majority of nurses still did not want to return to paper records. Seventy-one percent of respondents stated they would prefer to not go back to paper, with 73 percent saying EHRs aided in care coordination and simplified communications with providers outside of their institution.
READ MORE: Cerner EHR to Streamline Care at IN State Psychiatric Facilities
Inefficient workflows and lackluster interoperability can also push healthcare organizations to seek out an EHR replacement. A perceived lack of value may help fuel an organization's desire to opt for a change, even if there will not be an immediate return on investment, according to a literature review published earlier this year in AHIMA's Perspectives in Health Information Management.
"Different strategies and challenges arose in regard to switching EHRs," the report stated. "Physician resistance, training, and protection of patient information continue to be issues in EHR implementation, whether a practice is switching to a new EHR system or implementing one for the first time. Providers will need to plan accordingly in order to manage these issues when switching."
Authors also noted that software and hardware upgrades, repeat staff training, and unfamiliarity with a new system will likely happen when organizations switch over from legacy systems.
"Even though numerous EHRs are available, the market has matured enough for a few big names to rise to the top," researchers wrote. "With more health systems switching to some of the more widely utilized EHRs, the interoperability issues of the past may be easier to overcome with more interfaces being built and potentially with the new FHIR (Fast Healthcare Interoperability Resources) standards being implemented by the vendors."
Ensuring a smooth EHR implementation process will require healthcare organizations to have a thorough employee training program. This way nurses, clinicians, and staff members at all levels will understand how to properly use new technology for quality patient care while still having an efficient work flow.
EHR usability issues will likely never completely disappear, but healthcare organizations can take key steps to create as smooth of a transitionary period as possible.