Cerner Head Talks "Negative Information" on VA Cerner EHR Contract
Cerner President Zane Burke discussed recent critiques on the VA Cerner EHR contract in a shareholders meeting last week, saying it's gone well overall.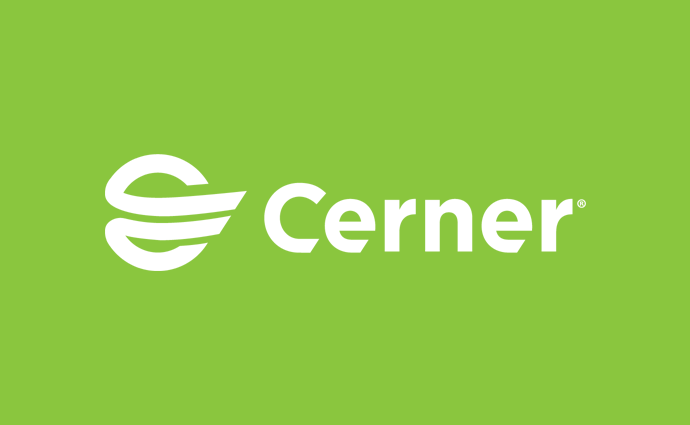 Source: Thinkstock
- There has been a lot of "negative information" out in the news recently concerning the $10 billion VA Cerner EHR contract, but the Department of Defense (DoD) and VA both understand the value of Cerner's work, company president Zane Burke explained in a shareholders meeting call last week.
Burke added that he has learned about the term "fake news," but that the recent EHR contract will help veterans receive better care and save taxpayers money.
"There's been some concern about some of the delivery on the Department of Defense side," he said. "I'll tell you that's gone incredibly well overall."
"There were some known elements up front as we rolled through the first three sites," Burke continued. "The plan was always to come back and do a remediation of those three sites, do an evaluation, and make things better."
Last week, members of Congress wrote a letter discussing their disapproval with the Cerner EHR contract negotiations. Specifically, the federal lawmakers said they were "deeply concerned by the malign neglect" and were also worried by the appointment of Acting VA CIO Camilo Sandoval.
READ MORE: Cerner Impersonator Convicted of $19M Health IT Fraud Scheme
"Mr. Sandoval should be removed from his temporary position as CIO and replaced with a first class leader who is capable of implementing the VA's EHR modernization and fulfilling the VA's obligation to our nation's heroes," members of Congress wrote.
An April 30 Operational Test and Evaluation report also discussed potential inadequacies in the MHS Genesis system, and said it was neither operationally effective nor operationally suitable." Additionally, the system "does not demonstrate enough workable functionality to manage and document patient care."
"MHS GENESIS is not operationally suitable because of poor system usability, insufficient training, and inadequate help desk support," the report said. "Users gave MHS GENESIS usability an average score of only 37 out of 100 on the System Usability Scale (SUS), well below the threshold of 70 that indicates acceptable usability."
"Training was insufficient to overcome usability problems, and a lack of documentation forced users to develop their own operational workarounds," authors continued. "User survey comments from the three IOT&E sites reported similar problems that included undocumented and inconsistent workarounds, excessive system latency, inaccurate patient information, badly assigned user roles, poor user training, uneven assistance from on-site trainers, and lack of visibility of the status of trouble tickets."
Burke disputed the recent claims, and seemed to indicate that a Cerner competitor may have been involved in the negative reports.
READ MORE: Cerner EHR Ranked Highest for 3rd Year in Nursing EHR Satisfaction
"If you had an ax to grind with us and wanted to perhaps keep us from getting a Veterans contract, and you're one of our competitors, you might want to use some information negatively," he said. "There was some negative information out there."
Cerner's largest competitor is Epic, but a company spokesperson said Epic had nothing to do with the recent reports on the MHS Genesis project.
"Epic was not involved in publicizing the DoD report calling Cerner's MHS Genesis project, 'neither operationally effective, nor operationally suitable,'" the spokesperson said in an email to EHRIntelligence.com. "We would suggest that instead of dismissing these concerns as 'fake news,' Cerner help its users by fixing the problems outlined in the report."
The Cerner EHR implementation will the DoD's MHS GENESIS EHR system, and the two agency's hope that operating on the same system will improve interoperability between them.
Health data exchange is also set to improve under the move, which will simplify and make care coordination for VA providers faster, Acting VA Secretary Robert Wilkie said in a statement.
READ MORE: Cerner EHR to Streamline Care at IN State Psychiatric Facilities
"When fully deployed, the new system will represent a monumental advance in Veterans' health care — bigger than VA's initial deployment of electronic health records 40 years ago," he stated. "We appreciate the DoD's willingness to share its experiences implementing its electronic health record."
Certain VA house appropriations subcommittee members have expressed concerns that the contract will cost $16 billion, but Wilkie stressed that there is a $10 billion ceiling in the contract to take place over ten years.
"And with a contract of that size, you can understand why former Secretary Shulkin and I took some extra time to do our due diligence and make sure the contract does what the President wanted," Wilkie explained. "President Trump has made very clear to me that he wants this contract to do right by both Veterans and taxpayers, and I can say now without a doubt that it does."