Cerner Named Top EHR Vendor for IT Outsourcing by Black Book
Black Book found Cerner, MEDITECH, and Allscripts were the top three EHR vendors for IT managed services among healthcare providers.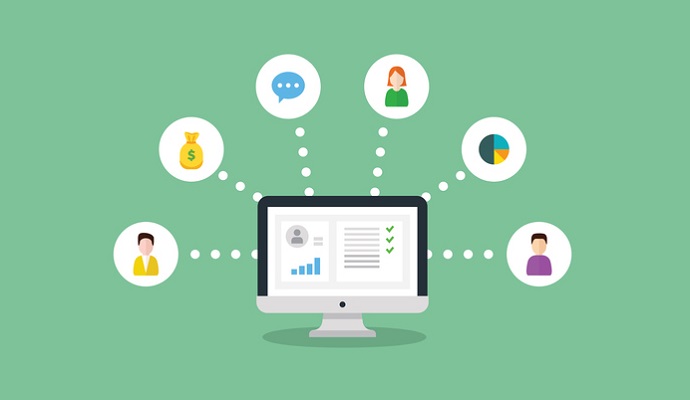 Source: Thinkstock
- A new Black Book survey puts Cerner Corporation atop all EHR vendors for it end-to-end, complex health IT outsourcing solutions in hospitals and physician groups across the United States.
Researchers polled 1,587 health IT users currently outsourcing solutions about their confidence in utilizing outside contractors in healthcare organizations. Of respondents, 807 were hospital CIOs and IT department leaders and 89 were CFOs and financial executives. Survey participants spanned 244 hospital and inpatient organizations and 789 physician practices and provided feedback about technology solutions and outsourcing services between March and August of 2017.
While Cerner earned top marks, MEDITECH and Allscripts also scored high for IT managed services for healthcare provider organizations by EHR firms.
Researchers found healthcare organizations overall are embracing the "as-a-service" model for infrastructure and becoming less satisfied with their outsourcing experience. However, Black Book stated the decline in overall satisfaction does not signal a decline in outsourcing — merely a stagnation in activity.
Fifty-eight percent of surveyed healthcare organizations reported they expect to continue using IT outsourcing at current levels through 2019, while 34 percent expect to use IT outsourcing increasingly over the next two years.
Seven out of 68 vendors received "exceeding expectations" marks on all 18 Black Book key performance indicators.
"In contrast, respondents said 17 vendors, which were rated 'superior' in 2015, were 'slipping' in 2017," noted Black Book researchers.
Overall, hospital CIO opinions of health IT outsourcing performance was mixed.
Forty-one percent of responding CIOs and technology managers stated their outsourcing partners met expectations. Meanwhile, 39 percent reported their outsourcing experience had declined, and only 10 percent stated their vendor exceeded expectations.
However, most respondents agreed outsourcing health IT had a positive effect on their hospital or practice. Eighty-four percent of respondents confirmed the increased efficiencies and reduced costs gained from outsourcing IT have been transformative to their business.
"Outsourcing included through hosting mission-critical applications and patient data, including EHRs," noted researchers.
IT outsourcing has especially increased among hospitals. Eighty-two percent of hospitals signed departmental outsourcing contracts or reported being in the process of selecting a vendor since Q3 of 2016 — a record number, according to Black Book.
The study also found 11 percent of responding hospitals stated they no longer outsource or decline to outsource because of a desire to keep health data on-premises to maintain control over applications. Meanwhile, 57 percent stated they do not believe it is necessary to keep infrastructure under their watch.
The most commonly reported benefit to IT outsourcing by hospital and physician practice CIOs was the reduced time spent on infrastructure. The second reported benefit was the ability to focus on the health system's core business.
Furthermore, 81 percent of hospitals and physician groups stated the return on investment was the primary motivator for IT outsourcing, while 73 percent emphasized the ability to have immediate access to trained staff. Lack of funding for infrastructure in secured IT facilities is also contributing to the growth of health IT outsourcing.
"Doing business with firms with insufficient healthcare experience that are not knowledgeable of current industry issues, such as compliance, cybersecurity, value-based revenue changes and interoperability, is extremely risky," said Managing Partner of Black Book Doug Brown "The successful client/vendor relationship depends that health care provider experience to ensure efficient connectivity between IT, clinical care and business workflows."
The majority of dissatisfaction with IT outsourcing came from IT managers in charge of managing a vendor with limited experience in the hospital or physician practice IT setting.