Chicago Health System Launching Health Information Exchange
Rush Health recently completed the first phase of implementing a health information exchange.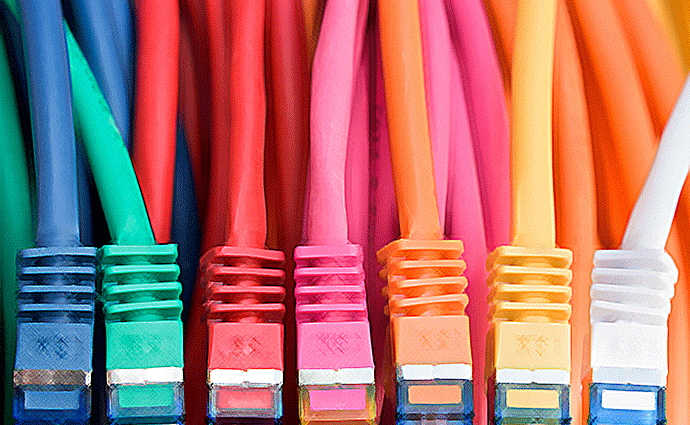 Source: Thinkstock
- The Chicago area could be getting a health information exchange (HIE) soon as Rush Health deploys the first phase of Rush Health Connect, a health IT solution designed to enable secure health data exchange.
Rush Health currently includes 1,100 physicians and 300 other clinicians in the Chicago area.
The burgeoning HIE recently entered into a partnership with Ready Computing, a consulting firm specializing in health information exchange implementations.
Together, the two will implement and customize the platform InterSystems HealthShare to support Rush Health Connect.
InterSystems recently appeared in the KLAS 2017 EHR market share report as one of the most widely-used EHR systems worldwide alongside Epic Systems.
The system's affordability, broad range of functionalities, and usability will now benefit Chicago patients and providers.
Rush Health Connect will offer its users aggregated clinical information, customized patient alerts, and lay the foundation for more advanced data analytics.
Currently, Rush Health Connect collects clinical data from Epic and Allscripts—the two most popular EHR systems used by Rush Health members.
While Rush presently includes only these two vendors, the health data network intends to include all EHR systems employed by its members including eClinicalWorks and athenahealth.
Rush also plans to connect to other health information exchanges and interoperability networks to widen the breadth of patient health data available to patients and providers.
By aggregating patient health data from various EHR systems and providers, consenting patients can provide clinicians in-network with a longitudinal view of their medical history.
Rush Health will offer clinicians access patient health data within their existing EHR system regardless of which system the information is sent from.
This enhanced level of interoperability will allow clinicians to access patient information faster and more efficiently, ultimately leading to more informed clinical decisions at the point of care.
Additionally, the ability to access patient information faster will eliminate the need for physicians to alter clinical workflows or sign on to another application in order to view, change or enter patient data into their own systems.
Rush Health also assists hospitals and physicians in-network in delivering improved support for patients with medical conditions requiring coordinated care.
For these patients, the growing HIE will provide real-time alerts and notifications to physicians and hospital staff.
With this functionality, members of a patient's designated care team receive an automatic, secure message whenever a patient appearing on a coordinated care notification list is admitted or discharged from an emergency department or hospital in Rush Health's network.
These notifications will offer clinicians instant notifications to allow case managers and clinicians sufficient time to deliver appropriate patient care.
Rush Health Connect also incorporates a real-time clinical analytics foundation to glean all the benefits of establishing a health information exchange network.
Possessing the capabilities to analyze the large amounts of patient health data the HIE will gather per day allows Rush Health to give providers insight into trends and patterns useful for improving care.
Rush Health's partnership with Ready Computing enhances existing health IT to optimize health outcomes, care quality, and reduce costs.
With the first phase of HIE implementation complete, Rush Health is now planning the next phase of the operation.
Phase two involves Ready Computing and Rush Health working together to extend data sharing capabilities across more hospitals and physician practices in the network.
Additionally, phase two will extend existing notification abilities by incorporating patient event data from Rush payers. The HIE also plans to further advance its analytics and reporting capabilities.