CHIME Commends CMS QPP Proposed Rule, AMGA Voices Criticism
While CHIME applauded the CMS QPP proposed rule, AMGA decried the rule as a "missed opportunity."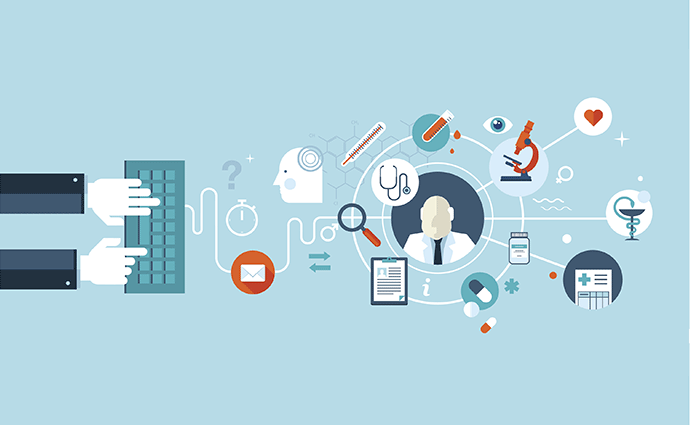 Source: Thinkstock
- Stakeholders have expressed conflicting opinions about the new CMS 2019 Quality Payment Program (QPP) proposed rule, which was released July 12 along with proposed rules about the 2019 Physician Fee Schedule.
The rule includes several key changes intended to reduce administrative burden, strip away process-based measures from reporting requirements, and promote EHR interoperability.
CMS Administrator Seema Verma framed the proposed changes as steps to "deliver on the pledge" to restore the provider-patient relationship in keeping with CMS initiatives including Patients Over Paperwork and Meaningful Measures.
CHIME Public Policy Steering Committee Chair and Tenet Healthcare Acute Hospitals and Applied Clinical Informatics CIO Liz Johnson issued a statement in support of the proposed changes, saying the rules reflect that CMS is listening to the provider community.
"CMS is certainly heeding calls from the provider community to reduce administrative burdens. We support efforts to reduce these burdens on clinicians, whether they were created by paper or electronic processes, and to give physicians more time to care for patients," said Johnson.
"We also applaud the discussion of expanded telehealth reimbursement, something that has been a priority for CIOs, and we commend efforts to incent use of PDMPs as we seek ways to leverage technology in our ongoing efforts to combat the nation's opioid crisis," she continued.
Meanwhile, AMGA released a statement about the QPP proposed rule saying CMS "is proposing policies that do not further the program's intent and potential."
In particular, AMGA is disappointed CMS did not lower the Merit-Based Incentive Payment System (MIPS) exclusion threshold.
"AMGA members will continue to work to provide superior quality care to their patients," said AMGA President and CEO Jerry Penso, MD. "We are concerned that CMS has again opted not to recognize the efforts of high-performing AMGA members. As we enter the program's third year, it is time for CMS to honor congressional intent and use MIPS to create value for Medicare."
Congress urged CMS to lower the MIPS exclusion thresholds to enable more clinicians to participate in the program in a letter issued earlier this month.
Current regulations reduce federal incentive payments by excluding many providers from participating in MIPS, ultimately cutting aggregate payment adjustments for high performers in 2019 from up to 4 percent to an estimated 1.1 percent.
AMGA applauded Congress for pushing CMS to lower MIPS exclusion thresholds. MACRA authorizes providers to earn an adjustment of up to 7 percent on their Medicare Part B payments in 2021 based on 2019 performance.
However — in light of the proposed rule — high performers will likely only receive an overall payment adjustment of 2 percent in 2021.
The 2019 Physician Fee Schedule proposed rules also include provisions to simplify, streamline, and boost the flexibility of evaluation and management (E/M) clinical documentation requirements.
These clinical documentation requirements have been a source of frustration for providers billing Medicare for services. The requirements have contributed to longer physician notes cluttered with non-essential, non-clinical information.
In an ONC blog post, National Coordinator Don Rucker, MD, called the proposed clinical documentation provisions "a historic shift."
"This proposal would help to significantly reduce administrative burdens imposed on the nation's clinicians, allowing them to spend more time with their patients," wrote Rucker.
ONC — which worked closely with CMS to reduce administrative burden on clinicians per provisions of the 21st Century Cures Act — will join CMS in responding to stakeholder feedback during the public comment period.
"This historic shift should also lead toward more efficient, effective use of electronic health records in clinicians' offices, improving the workflows needed to support patient-centered care instead of a focus on meeting billing documentation requirements," Rucker said.
The public comment period closes on September 10, 2018.
"This effort, if finalized, will help shift the nation's electronic documentation away from overly long, form-driven, hard-to-read documents written primarily to satisfy billing requirements to what it was originally intended for – providing high- quality care to patients," concluded Rucker.