Christiana Care Health System Enables Apple EHR Data Viewer
The health system will allow patients across locations to view their own health information through iOS devices using the Apple EHR data viewer.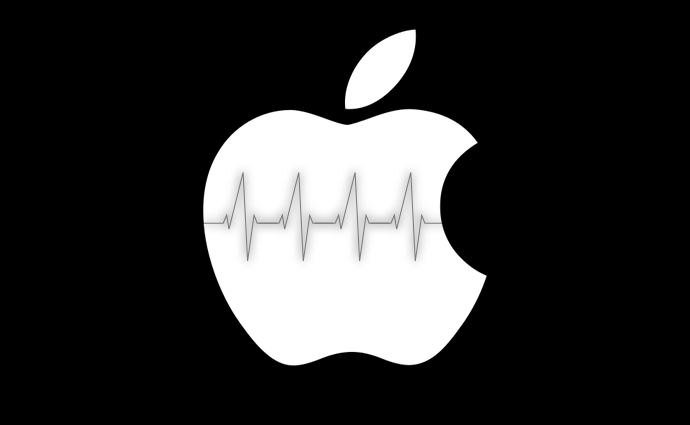 Source: Thinkstock
Christiana Care Health System now supports the Apple Health Records EHR data viewer to enable patients to view their health information from outside hospitals and clinics for a more accessible, complete portrait of their own medical history.
"In our digital world, we are meeting our patients' expectations that their health records should be available to them as readily as their newsfeeds, videos and social media," said Christiana Care CIO and Senior Vice President for Innovation and Strategic Development Randy Gaboriault. "Health Records on iPhone puts the ownership of health records where it belongs – with the patient."
Prior to engaging Apple's EHR data viewer, Christiana patients were required to log into each individual care provider's website to view information held across multiple locations. Accessing this information from different websites manually was an inefficient, time-consuming process.
Using the Health Records feature, patients can access medical data from participating institutions in a single view. The EHR data viewer presents allergies, medical conditions, immunizations, lab results, medications, procedures, and vitals on patients' personal iOS devices. Patients also receive notifications when their data is updated by different providers.
"Health Records on iPhone is a powerful tool to support patients in their care," said Christiana Care Senior Vice President of Consumerism and CTO Edmondo J. Robinson, MD. "This is a catalyst for important conversations between patients and health care providers."
"With their health information literally in their pockets, patients are empowered for more well-informed conversations and clinicians have the benefit of instant information from a validated data source," added Robinson.
Patient EHR data available through the Health Records feature is encrypted and protected with users' iPhone passcodes, Touch ID, or Face ID.
The Health app leverages the Fast Healthcare Interoperability Resources (FHIR) standard developed by HL7 to aggregate patient health data from disparate sources and present the information to patients in a consumer-friendly format.
"FHIR opens the door for other aspects of healthcare and health information to be more portable and at the touch of a button," said Christiana Care Information Services Manager of Clinical Application Services Barbara Stout. "We are excited as we continue to explore possibilities that can best serve our patients all along their health care journeys."
Christiana Care strives to make patient EHRs accessible, secure, and transparent for consumers. Another Christiana Care initiative currently underway enables patients to enroll in OpenNotes, which allows patients to read physician notes from their visits through the EHR system.
The Mid-Atlantic health system also offers consumer-generated star ratings and patient reviews of providers through its Find a Doctor website to enable patients to make well-informed decisions about which healthcare provider they visit.
Christiana Care Health System is a network of private, non-profit hospitals providing healthcare services for patients across Delaware and seven counties throughout Pennsylvania, Maryland, and New Jersey.
Apple debuted its Health Records feature in January 2018. The Health Records is available as an update through Apple's existing Health app. The update allows patients at participating hospitals and clinics to view their complete health data from multiple providers at any time.
Johns Hopkins Medicine, Cedars-Sinai, Penn Medicine, Rush University Medical Center, and Cerner Healthe Clinic are among the first to make the feature available to patients.
At the ONC 2nd Interoperability Forum in August 2018, Apple Clinical and Health Informatics Lead Ricky Bloomfield, MD, offered insight into how Apple Health Records works and expounded upon its potential for advancing interoperability, health data exchange, and health data use.
The feature includes straightforward, simple data visualizations that can highlight any values that are out of range if a reference range is provided from the health system. Additionally, users can view all FHIR data in raw form. Displaying the raw FHIR data used in the feature helps to promote complete transparency.
Overall, the feature serves as an example of the potential for increased health IT standardization to surmount long-standing challenges associated with health data exchange and aggregation.