Clinical Decision Support Tools Reduce Re-hospitalizations
A recent study connects using clinical decision support tools with pharmacogenetics testing to a reduction in hospital readmissions.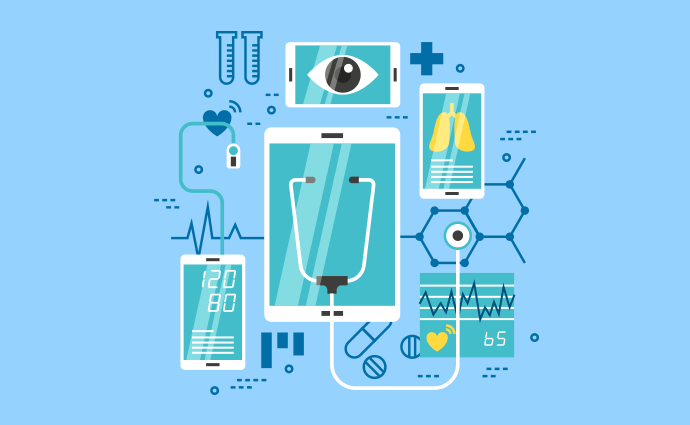 Source: Thinkstock.
- The benefits of clinical decision support use go beyond the initial point of care, according to new research published in PLOS One.
Elliott et al. conducted a study to find if clinical support decision tools have the capabilities to reduce re-hospitalizations and emergency department (ED) visits when used to assist pharmogenetic testing for polypharmacy patients older than 50.
Clinical decision support tools are useful in assisting clinicians in standardizing clinical best practices with staff and patients. Providers can link decision steps to existing EHR information through clinical decision support platforms to optimize available applications and workflows.
Patients older than 50 years of age often take multiple medications and experience poor compliance due primarily to adverse drug events (ADEs). Furthermore, elderly patients participating in a home health management program are often in a worse state than ambulatory patients as their health has likely been declining for a longer period of time. Because ADEs can often be severe in the elderly, emergency department visits, re-hospitalizations, and decreased quality of life are common.
Researchers observed 110 elderly polypharmacy patients under one Searcy, Arkansas hospital-based home health agency over a one year period to see if pharmacogenetics testing along with guidance from a clinical decision support tool reduced drug, gene, and cumulative interaction.
Ultimately, researchers concluded the combination of pharmacogenetics testing and clinical decision support is indeed successful in reducing re-hospitalization and ED visits at 60 days following enrollment.
Reducing re-hospitalizations and ED visits is not only beneficial to patient care, but it also results in potential health resource utilization savings.
"Reducing rates of re-hospitalization has attracted attention from policymakers as a way to improve quality of care and reduce costs. ED visits are also an important cause of morbidity, and may often be caused by ADEs, particularly among patients aged 65 years and older," authors report. "Six deaths were observed in the untested group versus one death in the tested group, an 85 percent reduction in the risk of death.
Likewise, the study found a 39-percent decrease of hospitalizations and a 71-percent decrease of ED visits compared to an identical retrospective control group. This consistency points to clinical decision support tools and pharmogenetic testing making substantial improvements in patient care in the long term.
Researchers concluded combining clinical decision support tools and pharmogenetic testing can minimize ADEs and reduce health resource utilization. The authors noted this is a sizable step toward meeting the objectives set forth by the Triple Aim, which seeks to improve the care of the individual, improve the health of the patient population, and save healthcare organizations money.
Similarly, EHR clinical decision support tools have also shown potential in improving testing and maintenance for chronic kidney disease. A study published in the Journal of the American Board of Family Medicine concluded that utilizing clinical decision support tools improved screening for albuminuria by 30 percent and monitoring by 25 percent. Once again, clinical decision support tools are shown to potentially streamline processes for monitoring patients and staying on top of conditions requiring serious medication.
Positive outcomes are not uncommon with the incorporation of clinical decision support tools into EHR technology. Another study last year found clinical decision support tools have a positive effect on identifying cases of sepsis and reducing sepsis-related mortality at an Alabama hospital. The Journal of American Medical Informatics Association published a report concluding clinical decision support tools accounted for 53 percent fewer deaths per 1,000 sepsis cases.
These frequent instances of clinical decision support tools improving patient health outcomes in a clinical setting suggest EHR clinical decision support tools may be instrumental in aiding patient care.