CMS Issues List of 32 Clinical Quality Measures for Consideration
The list of clinical quality measures reflects the priorities of the new CMS Meaningful Measures initiative.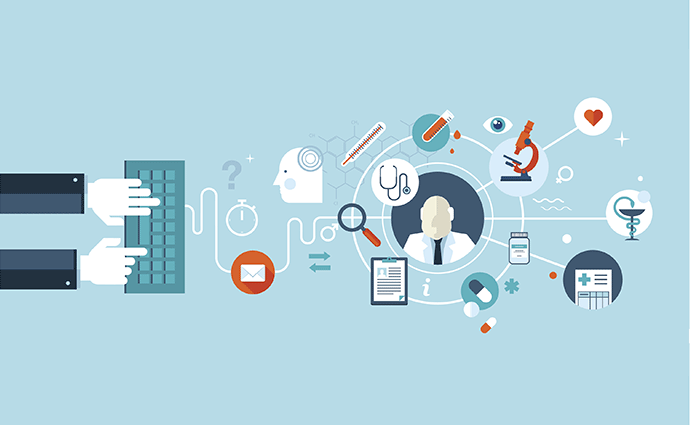 Source: Thinkstock
- CMS recently released a list of 32 clinical quality measures under consideration (MUC) as part of its Meaningful Measures initiative, which is designed to whittle down the number of quality measures to those most critical.
"CMS is committed to working with clinicians, consumers, and other stakeholders on the development and use of measures that are most meaningful to patients and clinicians and our programs," stated CMS Chief Medical Officer (CMO) and Center for Clinical Standards and Quality Director Kate Goodrich, MD.
The federal agency submitted the list of clinical quality measures to the National Quality Forum (NQF) to obtain input from stakeholders including patients, families, caregivers, clinicians, commercial payers, and others on which measures would be best suited for inclusion in Medicare quality reporting and value-based purchasing programs.
"This year's MUC List contains 32 measures that have the potential to drive improvement in quality across numerous settings of care, including clinician practices, hospitals, and dialysis facilities," wrote Goodrich. "CMS is considering new measures to help quantify healthcare outcomes and track the effectiveness, safety, and patient-centeredness of the care provided."
As part of the federal agency's efforts to reduce provider burden by implementing only the most meaningful quality measures, CMS focused on clearly defined measure priority areas aimed at safeguarding public health and improving patient health outcomes.
CMS considered 184 measures submitted by stakeholders during an open call for the development of the MUC list.
Ultimately, the federal organization narrowed the list down to 17 percent of the original submissions. CMS stated all measures that made the final cut focus the organization's efforts to achieve goals of high quality healthcare and meaningful patient outcomes while minimizing provider burden.
"CMS will continue to use the Meaningful Measures approach to strategically assess the development and implementation of quality measure sets that are the most parsimonious and least burdensome, that are well understood by external stakeholders, and are most likely to drive improvement in health outcomes," Goodrich maintained.
About 40 percent of the measures included on the MUC list for 2018 pre-rulemaking are outcome measures, including patient-reported outcome measures. These measures are intended to promote patient engagement and empower patients to make decisions about their own care management.
In addition to NQF, CMS invited all stakeholders to review the MUC list and provide feedback about which measures best align with the priorities of the value-based care system.
"We believe it is critical to hear a wide range of voices in the selection of quality and efficiency measures that are used for accountability and transparency purposes and look forward to another successful pre-rulemaking season," stated Goodrich.
The 2017 MUC list is open for public comment through December 7. Stakeholders can submit comments through the NFQ Measures Applications Partnership (MAP).
MAP brings stakeholders from the public and private sector together to provide guidance to HHS about the selection of performance measures for federal reporting and payment programs including the Merit-Based Incentive Payment System (MIPS).
"NQF is committed to meaningful measures that focus on outcomes and aspects of care that are most important to patients, while also identifying leading measure gaps that must be addressed to achieve the nation's healthcare priorities," stated NQF in a public statement.
NQF will be holding work group in-person meetings for clinicians, hospitals, and other providers from mid-December to late January. NQF will deliver its recommendations by February 1, 2018 and publish its reports about the selected measures in February and March of 2018.
The CMS Meaningful Measures initiative was first announced by CMS Administrator Seema Verma in October. The initiative came in response to frequent complaints across the industry about the significant administrative strain federal reporting requirements place on providers.