CMS Issues Provider Contact Sheet for ICD-10 Code Questions
- Two weeks into the transition to ICD-10, the Centers for Medicare & Medicaid Services (CMS) has reiterated various sources of help for providers and coders to consult if a coding issue should arise.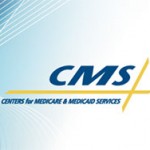 The agency also released a list of provider contact information for each state, including Washington DC and other US territories.
If entities should have general questions regarding ICD-10 coding, they are first to consult CMS's online resources such as the ICD-10 website and the Road to 10 website. When encountering specific issues with ICD-10 codes, entities should first consult their Medicare Administrative Contractor (MAC). However, since MACs cannot answer questions regarding Medicaid or private insurance claims, CMS suggests entities to contact the State Medicaid Office or the insurance company. Other forms of ICD-10 questions can be forwarded to the ICD-10 Ombudsman, William Rogers, MD.
According to CMS, providing this information is a part of the agency's efforts to facilitate a smooth transition to the new code set.
"Successful implementation of ICD-10 is important to us, the healthcare community, and the beneficiaries and consumers who rely on healthcare services," CMS said. "Recognizing that health care providers may need help with the transition, CMS has established an ICD-10 Ombudsman and ICD-10 Coordination Center to help track, triage, and resolve issues. We want to work with our healthcare partners to respond quickly and accurately to resolve issues."