CMS Outlines 2015 PQRS Reporting Challenges, Trends
A recent CMS report showed which areas of PQRS reporting proved most challenging for providers and how participation method affected reporting in 2015.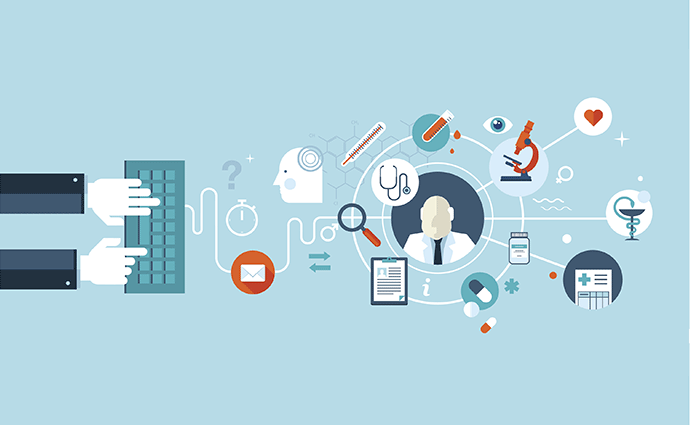 Source: Thinkstock
- CMS recently released a report outlining the reporting experience for providers under the physician quality reporting system (PQRS) in 2015.
The report also includes notable trends in provider experience from previous years of the PQRS program dating back to 2007.
CMS assessed existing quality programs, provider participation, and rates of satisfactory reporting to gain insight into aspects of PQRS proving most challenging for providers.
The federal agency gathered data regarding the number of individual measures satisfactorily reported compared to the percent of eligible professionals participating in PQRS to assess which participation methods were most effective for the highest number of providers.

"As in previous years, rates of satisfactory reporting of at least one measure in PQRS varied by participation method," CMS stated in the report. "For registry, EHR and QCDR, 100% of eligible professionals who participated were able to satisfactorily report at least one measure while only 80% of eligible professionals who participated through claims were able to do so."
CMS noted participation method also affected the number of measures eligible professionals reported.
"Eligible professionals reporting via EHR and QCDR were most likely to report 9 or more measures (96 percent of those using EHR and 86 percent for QCDR), compared to only 38 percent of those participating via registry and 4 percent of those reporting via claims," the federal agency noted.
Claims reporting was deemed largely the least effective participation method among participating eligible professionals.
Additionally, CMS assessed which participation methods were more likely to lead to increased instances of reporting errors.
"Some PQRS participants who used a registry, QCDR, or EHR experienced submission problems," stated CMS. "Eighty four percent of registries submitted data for eligible professionals who did not have Part B PFS charges; this affected 7,096 eligible professionals."
Common reporting errors for registries and Qualified Clinical Data Registries (QCDRs) included allowing charges and submitting data for eligible professionals under the wrong measure and showing a reporting rate that was not equal to the existing data upon closer review.
"CMS has communicated with the registries and QCDRs about these issues, so that they can improve on these submissions in future program years," stated the federal agency.
CMS also established similarities and differences between the PQRS program and the Merit-Based Incentive Payment System (MIPS) that recently went into effect as part of the Quality Payment Program (QPP) under MACRA in an effort to prepare eligible professionals for what's to come.
"The PQRS program, along with the Medicare EHR Incentive Program for EPs and the value modifier program, sunset in 2018," stated CMS.
"The quality component of MIPS should look familiar to clinicians that participated in PQRS," the federal agency continued, "CMS believes that given the flexibilities of the MIPS program, all clinicians, including those that received the downward payment adjustment under PQRS, can be successful in MIPS."
In terms of differences between the two, CMS stressed program eligibility and quality measure requirements as areas where MIPS diverges significantly from the previous federal incentive program.
"Fewer clinicians will be eligible for MIPS than PQRS due to volume thresholds and the quality reporting requirements are significantly less burdensome and complex in MIPS compared to PQRS," stated CMS. "Specifically, the PQRS program did not have an exemption for clinicians with a low volume of Medicare patients or allowed charges."
By replacing PQRS with MIPS, CMS intends to increase the percentage of participating eligible clinicians satisfactorily reporting to measure requirements while reducing stress and administrative burden on providers.