CMS Releases Batch Options for Meaningful Use Reporting
CMS updated its batch submissions document which reviews how to submit batches of Meaningful Use attestations for the 2015 program year.
- The Centers for Medicare & Medicaid Services (CMS) has updated its meaningful use batch upload page for the 2015 program year, according to a public announcement.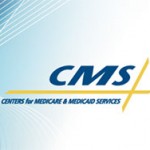 In 2014, CMS began its batch uploading policy, which states that groups may upload all of its meaningful use attestation materials in one batch file rather than in separate files. When using this method, eligible providers will still need to independently register for the program, or have someone else do that for them on their behalf.
Additionally, each provider type, stage number, and measure category also require separate submissions. For example, all providers of a certain specialty attesting to Stage 2 Meaningful use under a certain measure category must submit under a different batch submission than those attesting to Stage 1 Meaningful Use.
In an accompanying document outlining the guidelines for batch submissions, CMS explained the measure category combinations as the following:
Meaningful Use Core Measures and Meaningful Use Menu Measures (Program Year 2014)

Meaningful Use Core Measures, Meaningful Use Menu Measures and Clinical Quality Measures (Program Year 2014)

Clinical Quality Measures Only

Meaningful Use Objectives Only (Program Year 2015 and beyond)

Meaningful Use Objectives and Clinical Quality Measures (Program Year 2015 and beyond)
CMS will accept submissions for the 2015 program year between January 4, 2016 and February 29, 2016. The submission timeline is the same for eligible professionals, eligible hospitals, and critical access hospitals.
Earlier this year, CMS released its Meaningful Use Modifications Rule, reducing the number of objectives measures and eliminating extraneous attestation requirements. Additionally, the modifications rule aligns the reporting periods with the full calendar year. However, for participants in 2015 and new participants in 2016, the reporting period would be any consecutive 90-day period within that program year.