CO Health System May Save $5M on Epic EHR Replacement Over 5 Years
Memorial Regional Health will leverage a new affiliation with SCL Health St. Mary's to save $5 million on a new Epic EHR replacement.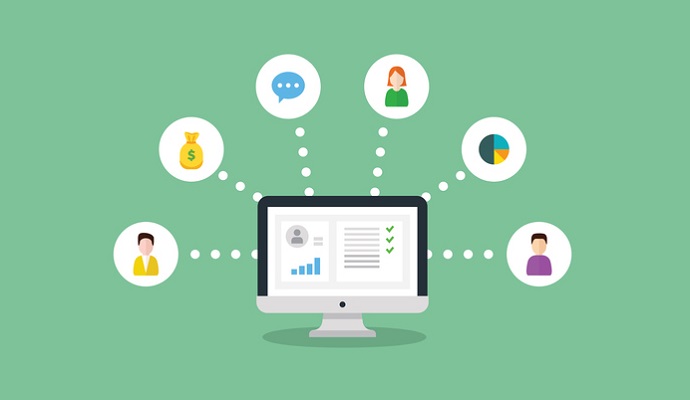 Source: Thinkstock
- Colorado-based Memorial Regional Health will invest in an Epic EHR replacement project as part of a decision to affiliate with SCL Health St. Mary's Regional Health System, according to Craig Press.
The Memorial Regional Health Board of Trustees recently made the decision to affiliate with SCL Health and implement Epic at a September 20 monthly meeting.
Affiliating with SCL Health will allow Memorial Regional Health to maintain independent management and governance while also gaining access to the buying power of the larger health system.
The affiliation will also allow Memorial Regional to achieve a savings of about $5 million over five years on its Epic EHR replacement with help from SCL Health. The health system made the decision to switch to Epic in part because of this opportunity for significant savings.
Memorial Regional Health is a full-service community healthcare system based in Craig, Colorado. The health system includes specialty, OB/GYN, and orthopedic clinics, as well as a hospital and rehabilitation center.
READ MORE: Epic EHR Now Includes Nuance Voice-Enabled Clinical Workflows
SCL Health is a large non-profit health system with locations spanning Colorado and Montana specializing in delivering care to lower-income patients.
Reeves County Hospital District selects Cerner EHR
Elsewhere in EHR implementation news, Reeves County Hospital District recently made a decision to implement a Cerner EHR system through the CommunityWorks deployment model.
The Texas-based critical access hospital (CAH) will implemented Cerner's integrated EHR and revenue cycle solutions across its 25-bed facility to support health data access and exchange for Reeves clinicians and staff.
"We need to keep pace with rapidly advancing medical technology and this will help us connect a person's health history to create individualized and informed treatment decisions that improve patient care and the experience of being a patient," said Reeves County Hospital District CEO Brenda McKinney.
"Paired with our state-of-the-art facility on the way, our hospital will be prepared with the tools to tackle health care's toughest challenges and enhance access to our services throughout West Texas," she added.
READ MORE: Cerner EHR Implementation to Support Behavioral Health at Spectrum
Reeves will implement Cerner Millenium. The EHR system will offer providers a comprehensive view of patient health and support care coordination between Reeves providers and clinicians at outside hospitals and health systems throughout the region.
"Cerner provides the technology to help rural hospitals like Reeves County Hospital District continue to offer specialty services and extend people's access to care, working to close the gap in rural health care," said McKinney.
"This hospital offers services that are becoming increasingly rare in rural areas, like maternity and obstetrics, nephrology and dialysis," McKinney continued. "With the next closest maternity services nearly an hour and a half drive away, it's clear how important of a role community hospitals play for large parts of America."
Reeves will utilize health IT tools tailored to support the unique needs of community healthcare organizations through Cerner's cloud-based CommunityWorks deployment model.
"While rural hospitals face special challenges in an often-unstable environment, they can use technology to thrive and improve patient care at a cost they can afford," said Cerner CommunityWorks President Mitchell Clark.
READ MORE: Centra Health Launches Cerner EHR After 2 Years of Preparation
The affordable CommunityWorks deployment model is specifically designed to relieve small, rural, and community hospitals of some of the financial burden that comes with implementing a commercial EHR system from a large, enterprise vendor.
"It is critical that hospitals like Reeves County Hospital District get all their departments on one system to limit disconnect and confusion for doctors and staff," maintained Clark. "With modern technology that pulls together all of a person's up-to-date health information in one place, doctors gain a holistic understanding of a person's health to guide care."
Lower Costs of Epic EHR Contribute to Revenue Gains at Temple University Health System
Finally, Temple University Health System (TUHS) saw a significant increase in revenue during the 12 months ending June 30, 2018 over the same time last year in part because of decreased spending related to its Epic EHR implementation.

The health system reported a net income of $28.9 million for the twelve months ending June 30, 2018 compared to $7.3 million at the same time last year in a recent unaudited financial summary.
"Operating expenses increased by ($81,477,000) or (4.7%) compared to the prior year period, primarily driven by supplies and pharmaceuticals, salaries, and faculty support, partially offset by lower costs attributed to the TUH implementation of the EPIC Inpatient Clinical Health Record that took place in fiscal year 2017 as well as improved insurance expense," noted TUHS officials in the summary.
Many health systems experience short-term financial losses and long-term gains after implementing a new EHR system.
A recent study found labor costs generally increase for up to 6 months after healthcare organizations go live with new systems before returning to pre-implementation levels.