Collaborating for EHR Usability Improvements, Patient Safety
A new report outlines how stakeholder collaboration can improve EHR usability, patient care delivery, and patient safety.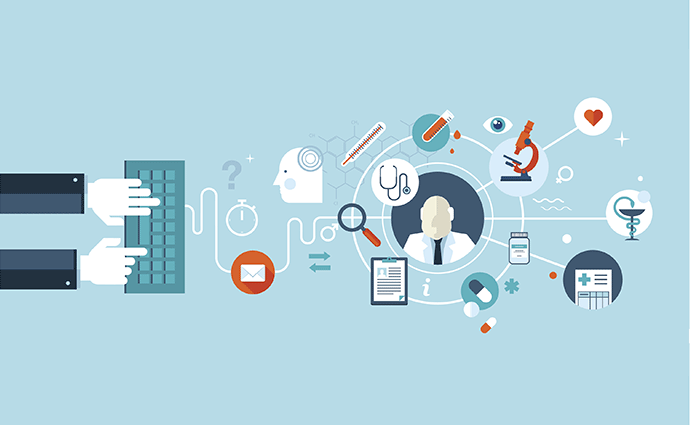 Source: Thinkstock
- A recent report from Pew Charitable Trusts addressed how collaborating for EHR usability improvements can benefit patient care and safety.
In the 32-page report, authors acknowledged that increased EHR use in healthcare has led to clinical efficiency improvements and unanticipated safety problems.
"For example, patients may receive the incorrect dose of a medication or clinicians may select the wrong person when inputting an order," stated authors.
In an effort to address EHR-related safety concerns, the Pew Charitable Trusts and ONC jointly held a Health It Safety Day in December of 2016 to discuss potential solutions with health IT developers, hospital representatives, government entities, and other industry stakeholders.
"Experts noted that health care facilities and health IT developers can detect safety concerns throughout a product's development—as it is being designed, when it is submitted for government certification, during implementation in hospitals and other institutions, and through staff training and use," wrote authors.
Stakeholders explained that safety problems often stem from an EHR system's design, EHR customization during implementation, or unique workflows within different healthcare organizations. To help reduce potential safety threats arising from health IT use, authors listed several problems and potential solutions for a variety of EHR-related issues.
First, authors focused on EHR design. The design and layout of an EHR system can pose a patient safety threat when the interface is cluttered or confusing for providers.
A poorly-designed interface can inhibit providers' ability to quickly locate information. Additionally, an interface that lacks key information altogether can cause clinicians to search for data in multiple places, which may negatively impact productivity.
"Important design principles include knowing what users need for a simple interface, removing complexity, using simple and clear terminology, emphasizing key elements, and using color effectively to draw users to important areas," advised report authors.
Researchers also cautioned healthcare staff against excessively customizing EHR systems.
"These customizations—which may be requested by a health care facility or staff—may not have undergone rigorous testing by the care team or the product developer to detect potential safety concerns," the research team wrote.
Authors also recommended involving end users in the development and testing of digital tools to deter safety problems arising from new technologies.
Nurses, doctors, and other hospital staff can flag potential safety problems during the health IT development and testing process that may not have otherwise been apparent. Collaboration between health IT developers and end users can help address problems that may occur before and after EHR implementation.
Authors also addressed the importance of effectively training doctors, nurses, and other healthcare providers during an EHR implementation. ONC currently offers resources to help with training and education through its National Learning Consortium.
"[The ONC] website allows users to share experiences with EHRs, helps to solve obstacles, and is a hub for EHR implementation materials," stated authors. "The consortium also offers training and other resources on workflow redesign, EHR implementation, and even vendor selection and management."
Improving EHR usability and design, collaborating during health IT development, and offering providers educational resources during EHR implementation can help to reduce safety problems ranging from patient misidentification to missing lab test results.
In addition to these recommendations, report authors also profiled several ONC and National Institute of Standards and Technology (NIST) initiatives focused on improving EHR safety. The ONC SAFER guides and NIST best practices report both include information about ways to improve EHR system safety, as well as ways to safely use certain EHR functions.
Authors also suggested stakeholders establish a national health IT safety collaborative. A national health IT safety collaborative would encourage more efficient participation from all stakeholders, facilitate government participation, and provide needed experience, authors wrote.
"For EHR developers, hospitals, and clinicians to benefit from a single nationwide health IT safety collaborative, the organization should demonstrate value, build trust among participants, establish a governance model, and secure the necessary funding," the research team stated.
Encouraging nationwide, cross-industry collaboration could help to ensure EHR systems are optimized for patient safety at each stage of the EHR life cycle.