Comparing Largest Epic, Cerner EHR Implementations to Date
In closing out 2015, here's a closer look top 5 largest EHR implementations by Epic Systems and Cerner Corporation.
- Epic Systems and Cerner Corporation provide the EHR technology for some of the nation's largest and most successful health systems and hospitals.
Previously, EHRIntelligence.com put together lists of the largest EHR implementation for four leading EHR vendors, including Epic, Cerner, Allscripts, and MEDITECH.
In closing out 2015, a year in which both Epic and Cerner vied for the lucrative Department of Defense EHR modernization project, here's a closer look the each vendor's largest EHR implementations by bed size with the help of data pulled from Definitive Healthcare according to the latest Medicare Cost Report.
Given Epic's most recent run of form in winning the EHR contract for Vanderbilt Medical Center, let's being with the private company based in Verona, Wisc.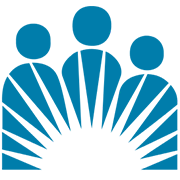 Kaiser Permanente
Beds: 8765
Hospitals: 38
Clinics: 619
READ MORE: Maury Regional Picks Cerner, MidMichigan to Launch Epic EHR
Kaiser Permanente is a recognized leader in EHR use, boasting one of the largest private electronic health systems in the world, which enables providers to connect with over 600 medical offices and 37 hospitals. Dubbed KP HealthConnect, it has Epic as its core. The organization reports rather significant statistics, such as 9.1 million members having an electronic record, 2.9 million lab results accessible online monthly, and 1.2 emails sent to providers each month. What's more, the health system produces health research powered by this robust health IT infrastructure, the latest focusing on caring for patients with chronic disease.
Providence Health & Services
Beds: 7932
Hospitals: 34
Clinics: 475
As with Kaiser Permanente, integration is a hallmark of how Providence Health & Services coordinates and delivers care to its 3.2 million unique patients in Alaska, California, Montana, Oregon, and Washington. According to the health system, all its hospitals, clinics, and patients have "immediate, secure access to individual health records anytime, anywhere." This connectivity is especially important in rural areas where the health system boasts of similar levels of integration via its Providence Community Connect program.
READ MORE: Indiana Health System Goes Live with Epic EHR, Patient Portal
Mercy
Beds: 6712
Hospitals: 23
Clinics: 314
Formerly Catholic Health Partners, Mercy Health is the operator of more than a score of hospitals across Ohio and Kentucky. Not only is the health system the largest provider of Medicaid services in Ohio, it is also the states' fourth-largest employer. Central to coordination and delivery of care at Mercy Health is its Epic-powered MyChart, which allows for online appointment request, access to lab results, and the ability to message doctors directly. Most recently, Mercy Health and Summa Health joined forces to create the largest clinically integrated network in Ohio.
Sutter Health
Beds: 6178
Hospitals: 24
Clinics: 283
The various of Sutter Health are too numerous to cover in just one go. Speaking strictly of heath IT, the health system took important steps to streamline information sharing over the previous year. In 2014, a focus on organizational and clinical efficiency led to $185 million in savings and cost improvements. On the HIT side, imaging has experienced tremendous improvements once they were integrated into its EHR platform. Sutter Health estimates $8 to $10 million in savings as a result of this investment.
READ MORE: Cerner Crying Foul Over University of Illinois Epic EHR Contract
Mercy Health
Beds: 5128
Hospitals: 46
Clinics: 321
The Sisters of Mercy Health System maintains an important presence in the states of Arkansas, Kansas, Missouri, and Oklahoma, providing upwards of $15 million in traditional charity care across its network. As far as its EHR technology is concerned, it actually experience so much success with its Epic EHR use that it formed Mercy Technology Services to help other healthcare organizations and providers get the most out of their Epic EHR technology.
Let's known turn our attention to Kansas City's Cerner and its largest EHR implementations.
Ascension Health*
Bed: 18,183
Hospitals: 131
Clinics: 1769 (sites of care)
*Cerner representatives rate this organization to be its largest customer in terms of bed size.
The national's largest nonprofit and world's largest Catholic health system spans 24 states and its information services team is responsible for managing more than 3700 applications. In 2004, Ascension teamed with Cerner to connect all of its care facilities to one EHR, aiming to improve quality along the care spectrum in its inpatient settings. Since the implementation of Cerner systems, Ascension has had several facilities be awarded for its health IT achievements. Earlier this year, eight Ascension facilities received Most Wired recognitions, one facility received the Most Wired -- Small and Rural distinction, and one received the Most Wired Most Improved distinction.
Tenet Healthcare
Beds: 18,191
Hospitals: 87
Clinics: 425 (est.)
At the time of its 2012 Cerner EHR implementation, Tenet was operating 49 hospitals and implemented the Cerner EHR system at 47 of those inpatient hospitals. Today, Tenet operates nearly 87 hospitals, 19 short-stay surgical hospitals, over 425 outpatient centers, all operated by more than 130,000 employees. Operating on pillars of quality, integrity, innovation, transparency, and service, Tenet Healthcare has received several accolades within the health IT industry. In September, Tenet Healthcare was one of 39 organizations selected to participate in the Centers for Medicare and Medicaid Services Transforming Clinical Practice Initiative to improve care delivery. It is also the successful manager of a Pioneer ACO Model setup and six Medicare Shared Savings Program (MSSP) models.
Universal Health Services
Beds: 16,950
Hospitals: 23
Clinics: 197 (including the United Kingdom and US territories)
Universal Health Services works in 37 states and employs over 70,000 people. In 2012, UHS adopted Cerner EHR systems in both its inpatient and ambulatory facilities, helping to improve care quality and patient safety across UHS's facilities. Within the past year, 46 UHS facilities have been recognized for their care quality by The Joint Commission, highlighting the health system's ability to utilize health IT to drive quality measures.
Trinity Health
Beds: 13,920
Hospitals: 88
Clinics: 126
Eighteen of Trinity Health's facilities, known internally as ministries, were recognized by The Joint Commission at "Top Performers." Since 2000, Trinity Health has been using Cerner EHR systems in both its inpatient and ambulatory facilities. With this utilization of health IT, Trinity Health has been named HIMSS Stage 6, showing exceptional use of IT to increase quality of care and interoperability. Additionally, Trinity Health and Cerner have received the College of Healthcare Information Management Executives (CHIME) 2013 Collaboration Award. As a major non-profit Catholic health system, Trinity Health operates several facilities in 21 states, including 88 hospitals and 126 continuing care facilities, home health and hospice programs.
Dignity Health
Beds: 7396
Hospitals: 39
Clinics: 250
Dignity Health made the switch to Cerner EHR technology in 2013 for both inpatient and ambulatory facilities and has since made strides in the health IT use. This includes receiving 2015 awards for Most Wired facilities, displaying exemplary use of EHRs and other health IT systems. As a result of its focus on reducing hospital readmissions and hospital acquired conditions, the organization was able to save $60 million over three years.