CVS Health, Cleveland Clinic Expand EHR Health Data Sharing
CVS Health and Cleveland Clinic are preparing to improve and expand communications between their EHR systems with health data sharing, including data on patient visit summaries.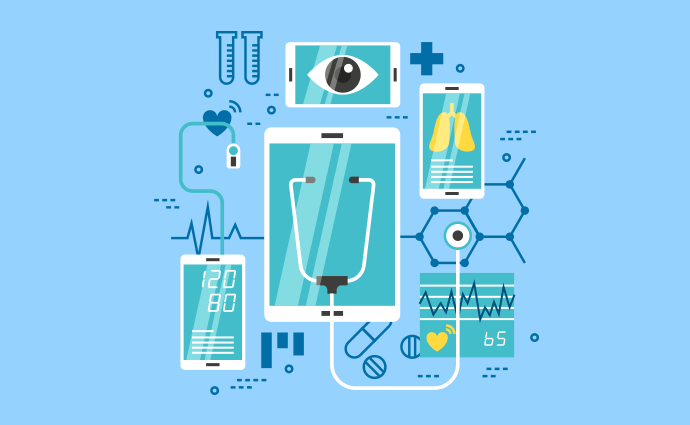 Source: Thinkstock
- CVS Health and Cleveland Clinic recently announced plans to streamline and improve their level of communication by enhancing the health data sharing functionalities in their EHR systems.
Minute Clinic, CVS Pharmacy, and Cleveland Clinic intend to work together to improve communication through their EHR systems by sharing messages and alerts regarding patient prescription information, patient visit summaries, diagnoses, and treatment protocol information.
With patient consent, the organizations will have the opportunity to share this information directly between treating physicians, CVS Pharmacy, and the MinuteClinic.
Improving methods of communication and care coordination between healthcare providers will allow for a more comprehensive view of a patient's medical history and health information for improved clinical decision making and disease management.
"Our clinical collaboration with Cleveland Clinic has successfully increased access to care for thousands of patients," said MinuteClinic Senior Vice President and Executive Director Sharon Vitti.
The two healthcare organizations will extend their eight-year clinical affiliation to improve coordinated care and patient care delivery for patients in Northeast Ohio and Florida.
"By expanding and enhancing our affiliation, we will broaden electronic communication between providers in both organizations and leverage population health data to help improve the health outcomes and reduce the cost of care for the patients we serve," said Vitti.
Extending the relationship between MinuteClinic and Cleveland Clinic will allow for improved health data access and coordinated care for patients in their communities including convenient clinical support, medication counseling, chronic disease monitoring, and wellness programs at CVS Pharmacy and MinuteClinic locations.
The organizations will also work collaboratively to develop joint clinical programs.
These programs will be used to address problems with high rates of chronic disease—such as hyper tension—in an effort to assist patients in improving methods of medication management.
"This collaboration enhances the quality of care patients will receive and allows us to oversee their care more seamlessly than we do today," said Cleveland Clinic Department of Family Medicine Chairman Michael Rabovsky, M.D.
CVS Health has also joined Cleveland Clinic's Quality Alliance.
Cleveland Clinic's Quality Alliance is one of the largest clinically integrated networks of healthcare providers working together to develop quality measures that focus primarily on chronic disease management.
Both organizations will share standard protocols and quality metrics. Additionally, the two will review population health data using integrated, secure EHR systems.
"As part of our Quality Alliance, CVS Health joins our clinically integrated network which uniquely positions us to share treatment guidelines and protocols and puts the patient at the center of a larger system of care when they need it," said Rabovsky.
Cleveland Clinic is a nonprofit multispecialty academic medical center focused on integrating clinical and hospital care with research.
"The expanded collaboration with CVS Health also allows us to provide better access to quality care for patients in Florida," said Cleveland Clinic Florida Department of Family Medicine Chairman Hermann Stubbe, MD. "The ability to share information, quality measures and protocols will reduce chronic disease and ultimately improve our patients' quality of life."
Earlier this summer, CVS also announced it is among the newest additions to Surescripts' Medication History for Panel Management data service.
CVS Health now delivers prescription health data to providers through the Surescripts service for improved population health management.
In addition to CVS Health, other new participants providing prescription information for the medication history service include Coborn's, Express Scripts, Giant Eagle, Hy-Vee, and Ventegra.
The service now covers nearly 240 million patients.