Different EHR Implementation Strategies May Affect EHR Usability
New research highlights how different approaches to EHR implementation affect EHR usability and clinical efficiency.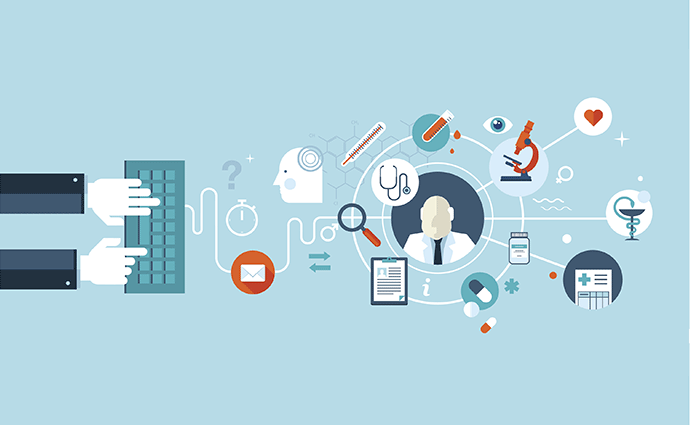 Source: Thinkstock
- The wide array of different approaches healthcare organizations take to EHR implementation projects may have a significant impact on EHR usability, clinical efficiency, task duration, and accuracy, according to a recent JAMIA study.
Ratwani et al. collected keystroke, mouse click, and video data on groups of emergency medicine physicians across four health systems to compare rates of EHR usability between users.
Each group included between 12 and 15 physicians. Two health systems participating in the study used Epic EHR and two used Cerner systems.
Researchers aimed to quantify variations in EHR usability between health systems using the same EHR system, as well as health systems using systems from different vendors.
Study participants used the same fictitious patient health data to complete tasks in six clinical scenarios. The research team observed and recorded differences in efficiency metrics, accuracy, and error types among physicians completing common clinical tasks.
"Because of some vendors' lack of adherence to usability requirements and the changes to the EHR product that may occur during implementation, the variance in EHR usability and safety of products used by frontline clinicians is largely unknown," wrote researchers in the study.
"Understanding this variability is important to improving EHR products and considering policies to guide design, development, implementation and use," the team continued.
Ultimately, researchers found accuracy and clinical efficiency varied widely between all four participating health systems.
"The results of this study reveal wide variability in task duration, clicks, and accuracy when completing basic EHR functions across EHR products from the same vendor and between products from different vendors," researchers stated.
For some tasks, researchers observed an eight-fold difference in task duration and clicks between care sites. Furthermore, error rates while completing prednisone taper orders ranged from 50 percent to 16.7 percent between health systems.
"The results highlight the variability that can be introduced from local site customization, given that products from the same vendor resulted in vastly different performance results," the team noted.
The significant variability in task duration, clicks, and errors between health systems using the same and different EHR systems points to existing problems with health IT standardization, EHR usability, and EHR use safety.
While each system may have met certain ONC health IT certification requirements and successfully completed EHR usability testing, differences in EHR implementation or customization lead to variations in clinical efficiency and accuracy.
"All of the products examined in this study were usability tested by Cerner or Epic Corporations, and certified by the ONC's accrediting bodies," wrote researchers. "These products go through vastly different implementation processes with variations in customization and configuration, physician training, and software updates."
"The differences in vendor testing, ONC accrediting body certification review, and implementation processes, as well as other factors, all contribute to the variability demonstrated in this study," researchers continued.
The team recommended stakeholders deepen their understanding of EHR implementation best practices to promote EHR usability and safety improvements across organizations and vendors.
Additionally, researchers suggested stakeholders consider establishing usability and safety testing for implemented EHR systems.
"Our results suggest that basic performance standards for all implemented EHRs should be considered in order to ensure usable and safe systems," stated researchers. "Both EHR vendors and providers should work together to ensure that usable and safe products are implemented and used."
Standardizing and improving EHR implementation processes across healthcare organizations could help to boost physician satisfaction with EHR use and reduce the number of early problems that often plague hospitals and health systems in the months after an EHR system go-live.