DirectTrust Backs ONC Focus on EHR Usability, Interoperability
DirectTrust CEO David Kibbe, MD concurred with ONC's priorities and its intentions to improve EHR usability and interoperability.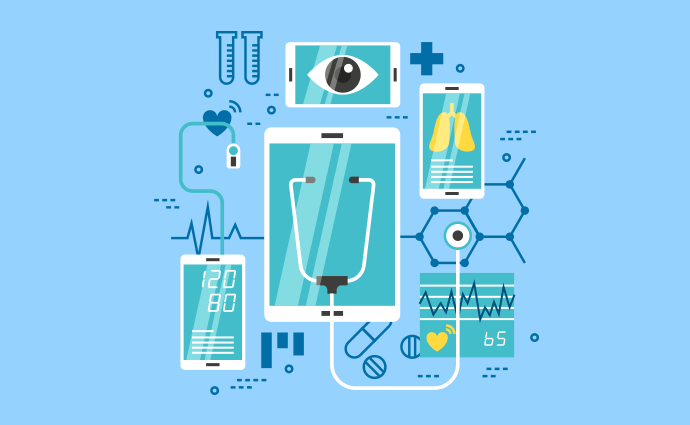 Source: Thinkstock
- DirectTrust CEO David Kibbe, MD recently released a statement commending plans discussed during the ONC press conference to focus on improving EHR usability and interoperability in health IT.
"I find the attitude and direction ONC is taking under Don Rucker's leadership to be as refreshing as it is practical," said Kibbe. "Everyone in the health care IT space, particularly EHR users in clinical practice, needs a breather from the rushed pace of regulations and the breathless hype around new standards and innovations of the last administration."
"We need time to let the five year push to get health care practices computerized settle in, normalize, and stabilize."
The ONC press conference earlier this week reflected the federal agency's intentions to continue driving improvements around patient health data access, accountability, and healthy competition among innovators to foster robust health IT and open API development.
"Focusing on usability, interoperability, patient access to health information and avoidance of information blocking makes a ton of good sense," commented Kibbe. "These priorities will allow the industry to realize the enormous investment that has been made in health IT over the past few years."
ONC also plans to reduce federal regulations and reporting requirements in an effort to give providers time to become better acclimated to EHRs by lessening administrative burden.
EHRs being an integral aspect of daily clinical and operational processes is a relatively new development, and providers are still learning how to navigate the technology.
"In many ways, this has been a great IT experiment," said Kibbe. "And like any new software and IT implementation, there will be bugs and fixes will be required. Those bugs are in the code, the networking, the standards, and in the way people behave."
"All of these—the entire health IT system—need attention and fixing. This will require focus, time and collaboration."
Collaborating to solve problems in health IT is high on ONC's list of priorities and will soon take place in the form of three multi-stakeholder meetings beginning July 24.
The meetings will gather information for the implementation of a trusted exchange framework and common agreement to fulfill provisions outlined in the 21 Century Cures Act.
"There is no 'silver bullet' in the application of IT to health care and health care processes," stated Kibbe. "Information technology can and should be capable of offering up efficient basic functionalities, including data collection, storage and retrieval; secure transport; and standards for interoperability across organizational and health IT boundaries."
"But health IT can't manage patients, only people can do that," Kibbe added. "Effective health IT needs to be accompanied by good human systems, workflow design and execution, quality assurance and improvement, and a consistent will to do better on behalf of the people served. Coordinating health care delivery, especially for people with chronic or severe illnesses, is very difficult. We should lose the illusion that smart devices are all we need to manage health and illness, either at the individual level or the level of populations."
As Rucker stated during the ONC press conference, the push for EHR adoption has successfully spurred widespread implementation of the technology in health systems across the country.
The next step is to facilitate seamless health data exchange to improve clinical efficiency.
"Health IT professionals and their organizations want and need a means of simplifying the transport of health and health-related information," said Kibbe. "They need the equivalent of a single, standardized track gauge for moving data, because, like the train and railways transport system of the 19th century, they now face the inefficiency of having to interact with multiple, non-standard track widths and the entirely different systems that use them."
"The cost in lost productivity of off-loading and on-loading people and cargoes is an apt metaphor for what is going on in health information technology in support of care today at every major health facility in the country," Kibbe concluded.