Doctor Shares Components of a Successful EHR Implementation
A former medical group CEO details the components necessary today's providers to complete a successful EHR implementation.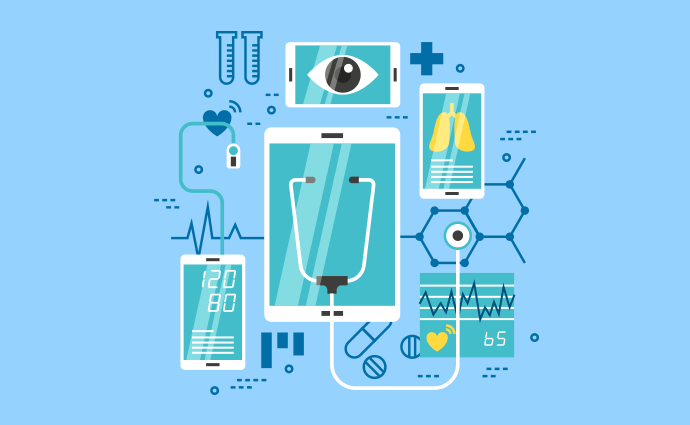 Source: Thinkstock
- In a recent article in Harvard Business Review, the former CEO of the Permanente Medical Group Robert M. Pearl, MD relayed his experiences installing an Epic EHR system ten years ago and the factors responsible for a successful EHR implementation.
Despite the hefty cost of implementation — in the area of $4 billion — the EHR system quickly proved beneficial in delivering more efficient, accurate patient care because of the right approach, according to the now Chairman of the Council of Accountable Physician Practices.
However, not all physicians have such a positive experience. Many remain skeptical the advantages of EHR implementation outweigh the costs and administrative strain. Several Boston physicians recently penned an op-ed expressing frustrations with the negative effect EHR technology has on the patient-provider relationship.
Pearl reasons much of the problem stems from the fact that few physicians have the opportunity to work with comprehensive EHR systems aggregating data from all of a patient's past providers.
Furthermore, not all physicians have systems capable of communicating gaps in care or potential medical errors.
READ MORE: EHR Implementation Projects Impact EHR Optimization Efforts
To allow physicians to fully realize the benefits of utilizing the technology, Pearl first recommends practices adopt comprehensive EHRs.
For its part, Pearl's practice purchased a single Epic EHR system designed to enhance the combined functionality of the system for all specialties and physicians.

"In addition, we worked with the company to develop an in-patient suite fully integrated with the outpatient modules," noted Pearl.
A single system provides optimal benefits because it offers more complete information and promotes data sharing.
"Patients benefit the most through the sharing of information across specialties, rather than the depth or ease of documentation within each," wrote Pearl. "Unlike many office-based stand-alone systems that focus on a single clinician's needs, a comprehensive EHR begins with the totality of the patient, and communicates their information to every physician who provides care."
When all physicians in a practice are able to access the same data they are more likely to detect gaps and communicate these potential problems to improve patient safety.
READ MORE: Do EHR Implementations Have Negative Short-Term Effects?
Another way hospitals and health systems can improve the EHR implementation process is to assure physicians of the value of the technology.
"Many of the current EHRs were designed predominantly for coding and billing, rather than clinical practice, and they often don't connect seamlessly with the EHRs in surrounding doctors' offices," wrote Pearl. "So rather than making patient care easier, they end up slowing clinicians down."
Convincing physicians of the usefulness of EHRs in acquiring patient records, accessing research, and communicating medical information to other physicians as quickly as possible helps boost physician opinions surrounding the technology.
Pearl also offered suggestions on how to reduce the amount of time physicians spend at their monitors—a problem cited time and again as proof the systems are more trouble than their worth.
"Like other doctors, our physicians worried about the added time required to learn the new system," wrote Pearl. "So we reduced their schedules by half during the implementation phase. They had to learn how to use the computers most efficiently, with some having to first master basic skills like typing."
READ MORE: How EHR Implementation Challenges Pay Off in the Long Run
Pearl also stressed the importance of health system leadership building trust among physicians.
CEOs, he said, should take the time to visit each facility within their network and meet face-to-face with physicians to discuss the challenges and potential clinical outcomes of the technology.
Additionally, Pearl advised hospitals and health systems keep other employees such as medical assistants in mind during the implementation process.
Documentation demands for these employees spike considerably, and they often miss out on seeing the benefits of the technology as clearly as physicians.
Finding ways to make sure medical assistants and other employees see positive outcomes from increased EHR documentation can boost morale.
"In addition to providing extensive training on the new system, we launched a program called 'I Saved a Life,' aimed to change how medical assistants interact with patients," said Pearl. "When patients came to the office, rather than just asking them the reason for their visit and documenting vital signs, the medical assistants were expected to use the EHR to look for gaps in preventive care, and when appropriate for their level of training, address them."
"The department threw a celebration when any of these interventions identified a cancer, as a way to recognize the contribution the medical assistant had made," Pearl added.
In closing, Pearl emphasized the need for health systems to provide on-site technical assistance.
Physicians from other locations already familiar with the implementation process should be available to offer support to less experienced colleagues during the pivotal first weeks of EHR use.
"Finally, we invested in additional IT staff to provide consultative support for months following implementation," stated Pearl.
While investments in EHR technology may seem to outweigh their value from the outset, Pearl insists positive outcomes begin to pour in overtime.
"It has helped Kaiser Permanente in Northern California become the only program in the country with a five-star ranking by the National Committee for Quality Assurance for both Medicare and commercial members," wrote Pearl.
Ensuring hospitals and health systems know how to optimize their EHR systems is imperative with impending developments such as precision medicine and artificial intelligence on the horizon.