DoD MHS GENESIS EHR System Has 6K Unresolved Trouble Tickets
Only 1,000 of a total of 7,000 trouble tickets flagging problems with DoD's MHS GENESIS EHR system have been resolved.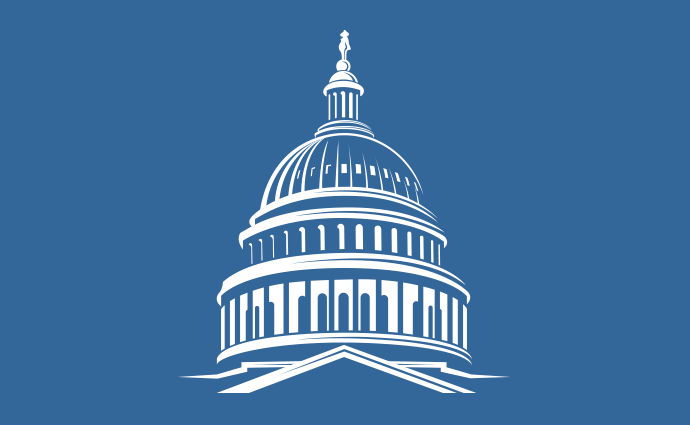 Source: Thinkstock
- DoD has so far resolved about 1,000 of a total of 7,000 trouble tickets submitted by clinicians to report problems with the MHS GENESIS EHR system, according to Defense Healthcare Management Systems Program Executive Director Stacy Cummings.
While only one-seventh of all submitted trouble tickets have been resolved, Cummings testified at a recent Defense Health Program fiscal year 2019 budget request hearing that another 2,000 trouble tickets are currently being addressed.
Clinicians at care sites part of the initial operating capability (IOC) program — including Fairchild Air Force Base, Madigan Army Medical Center, and Naval Hospitals Oak Harbor and Bremerton — submitted these trouble tickets during the early adoption phase.
DoD officials scheduled an eight-week strategic pause on the MHS GENESIS EHR implementation project to address early problems, resolve trouble tickets, solicit user feedback, and begin EHR optimization efforts.
In the early days after an EHR system go-live, technical problems are the norm. However, Senator Patty Murray (D-WA) pointed out that some problems with the MHS GENESIS system may have put patients' lives at risk.
READ MORE: DoD Providers Prefer MHS GENESIS EHR System Over Legacy System
"I was out there," said Murray at the April 26 hearing. "I heard issues about inaccurate prescription submissions, misdirected patient referrals, long waits to resolve problems in the program that were identified by the clinicians, and some practitioners reported that they couldn't even open the program in a timely manner."
"Worse, I've received reports that staff have received inadequate training on the system and fear they may have to take training out of their own operating budget to pay for that training," continued Murray. "As you can imagine, this has had a significant morale impact on the practitioners in my state—not to mention serious concern about putting patient's lives at risk."
Cummings acknowledged that providers dealing with MHS GENESIS have experienced significant issues and submitted less-than-favorable feedback. In response to this feedback, federal officials are taking steps to streamline clinical and administrative processes for providers.
"Just last night we did an implementation of a technology upgrade that significantly is bringing down the time to log on," Cummings stated. "We recognize that log-in time was a huge challenge, especially with doing documentation with the patient in the room."
"So that was one of the things we partnered with the DoD CIO, as well as the DHA CIO to make sure we were bringing the technology together in a way that would help ease the adoption of MHS GENESIS," she continued.
READ MORE: DoD MHS Genesis EHR Implementation Proceeding on Schedule
Despite these early concerns, Cummings said the federal department is on track to fully deploy the MHS GENESIS EHR system at all DoD care sites in the next four years.
"We have successfully deployed to our four initial sites and we have received a great deal of feedback and lessons learned from those deployments," said Cummings. "We are on track to fully deploy by 2022 and to begin the remainder of our deployments in 2019."
DoD will focus on EHR optimization to enhance the system over the next year, Cummings said. DoD also plans to soon begin deployments on the West Coast.
So far, Cummings highlighted two areas of the MHS GENESIS system and deployment that are in need of improvement.
"One is the adoption of enterprise workflows," she said. "And we recognize that during our training we focused more on training the IT as opposed to training the transformation and workflow that we are implementing through the IT, so that is one of our major lessons learned."
READ MORE: DoD Completes Third MHS Genesis EHR Implementation
Cummings stated DoD is revamping its training strategy to focus first on optimizing workflows, and then on using the workflows within MHS GENESIS.
"The other lesson learned is around the infrastructure," said Cummings. "The IT infrastructure is the backbone that MHS GENESIS rides on and it needs to be stable and reliable."
"One of our pacing items for our full deployment will be the infrastructure," she continued. "Our intention is to have that infrastructure in place and stable for 6 months so we can do all of our testing, connect our medical devices, and make sure we're delivering a secure, reliable, and fast electronic health record that meets the needs of our providers."
DoD will draw from its experience and lessons learned to streamline deployments at other care sites across the country. Additionally, the federal department plans to share its experiences with VA to ensure its Cerner EHR implementation runs more smoothly than DoD's deployment.
According to Cummings, DoD is continuing to meet consistently with VA to discuss its Cerner implementation despite the recent changes in VA leadership.
"We've had regular engagement with VA," confirmed Cummings.