Duplicate Patient Medical Records Stem from Lagging MPI Process
Researchers determined that a lack of a standardized Master Patient Index process can lead to duplicate patient medical records.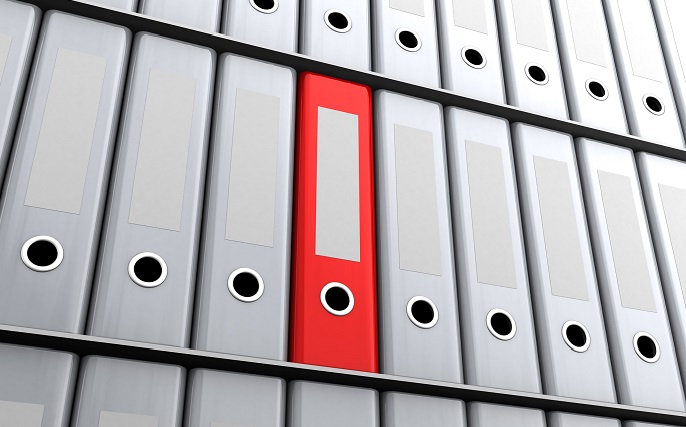 Source: Thinkstock
- Discrepancies with duplicate patient medical records are often because of a healthcare organization's lack of data standardization, specifically with the Master Patient Index (MPI) record process, according to a study published in AHIMA's Perspectives in Health Information Management.
Record matching is becoming increasingly complex, and there has been a decrease in capturing accurate and valid Social Security numbers (SSN), explained Parker University Health Information Management Program Director Joe Lintz, MS, RHIA. Therefore, medical record numbers (MRN) are becoming more important so organizations can identify duplicate medical records.
"Clinical managers need to work together to reengineer and standardize the MPI record process by developing an extensive, organization-wide MPI record cleaning project, focusing especially on areas in which duplicate patient record discrepancies are often due to a blank entry or a default entry in one of the key identifying fields," Lintz wrote.
The study reviewed challenges associated with the MPI in healthcare delivery from HIM professionals' perspectives. Five HIM professionals at Primary Care Clinic of North Texas were interviewed, with job roles ranging from billing specialist to release-of-information specialist.
Five themes emerged in the research, identifying the main challenges HIM professionals face:
Data standardization challenges
Challenges in patient-provided information (demographic data)
Multiple demographic data point challenges
Issues in key identifying fields
Challenges in the MPI that hinder the organizational workflow.
READ MORE: ONC, CMMI Institute Release Patient Data Quality Framework
Focusing on better collection of data on errors and standardizing the approaches to patient identification across all points of registration in the healthcare system are key to creating a holistic plan to address those challenges, Lintz stated. Additionally, organizations should encourage patients and families to take an active role in the data integrity process.
Data standardization with constantly changing patient demographic information is an organization's biggest challenge. One participant reported that a lack of MPI training also fueled the overall lack of standardization.
"One of my concerns is the increased volume of the patient records in the MPI records," a study participant explained. "And I have a hard time figuring out which record is an authenticated patient record with the same last names due to lack of standardized procedures."
There is also not a consistent process with regard to collecting the ever-changing patient demographic information. Patients could potentially change their name, address, or even gender.
MPI records were also found to not have enough matching data points, which could help create an overlaid record. This is "when two different patients are associated with the same record," Lintz wrote.
READ MORE: CHIME Suspends 2-Year National Patient ID Challenge Initiative
One participant explained that it would be beneficial to have "more time spent on monitoring and conducting regular audits on MPI system data instead of deleting preexisting overlaid records."
All five participants said they had experienced duplicate patient record discrepancies in the MPI, from a blank entry or a default entry in one of the key identifying fields. The majority of the discrepancies were in either the SSN or MRN fields.
Participants added that overlaid records and inconsistent methods for collecting changing patient demographic data hindered their organizational workflow. For example, not having a standardized method for entering a record into the MPI system can slow down workflow.
"The results of the study provided the organization leaders a foundational framework to develop a comprehensive strategic plan of action to address the challenges proactively," Lintz stated, adding that study results are not meant to be generalized for all healthcare facilities.
Along with potentially hindering daily workflow, duplicate patient medical records have also been found to cost organizations more money.
READ MORE: ONC Patient Matching Algorithm Challenge Selects 3 Winners
Fragmented and duplicate EHRs can cost hospitals an average of $1,950 per patient per inpatient stay, according to Black Book research published earlier this year. Patient EHR matching was found to have a significant effect on hospital spending and patient safety.
Prior to implementing an enterprise master patient index (EMPI) tool, an average of 18 percent of patient health records were discovered to be duplicates. This cost healthcare organizations over $800 per emergency department (ED) visit, and over $1,950 per inpatient stay.
Hospitals with EMPI tools in place since 2016 reported patient matching accuracy rates of 85 percent during external health data exchange with non-networked providers. Comparatively, hospitals without EMPI support tools said they had an average patient matching accuracy rate of 24 percent.
"Ultimately, the real challenge of identity management and parsing together a longitudinal health record has to do with integration and interoperability," Black Book Research Managing Partner Doug Brown said in a statement. "Many systems still do not communicate and store data in disjointed architectures and an upsurge of identifiers continue to be created."