eClinicalWorks EHR Receives 82% Physician Satisfaction Rating
A sizeable majority of eClinicalWorks users report satisfaction with the EHR company currently embroiled in legal battles.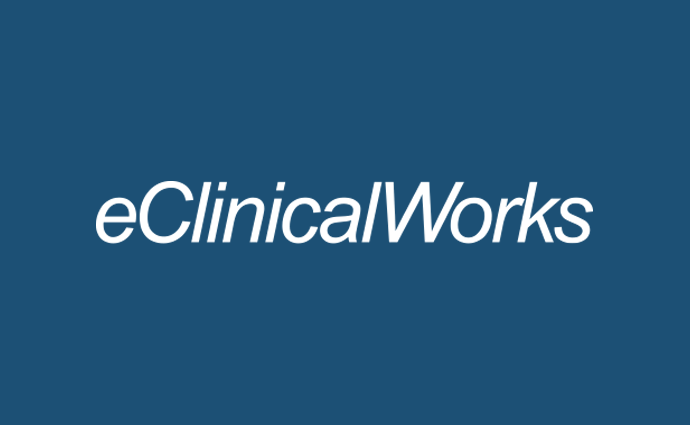 Source: Thinkstock
- eClinicalWorks received top marks in physician satisfaction with an approval rating of 82 percent among users, according to a recent report from Reaction Data. Fifty-three percent would advocate for choosing eClinicalWorks while 29 percent (the "fence sitters") approve of the technology but wouldn't necessarily recommend selecting the EHR company.
Researchers surveyed 889 physicians from specialties including pediatrics, internal medicine, anesthesiology, psychiatry, surgery, neurology, urology, and others about their level of satisfaction with EHR technology.
Providers from physician-owned practices and clinics, hospitals affiliated with integrated delivery networks (IDNs), practices and clinics owned by IDNs or health systems, and stand-alone hospitals were included in the survey. Physicians were surveyed about both acute and ambulatory EHR solutions.
Researchers quantified percentages of physicians that either reported being on the fence about their current EHR system or reported being enthusiastic advocates of their system.
Ultimately, survey findings indicated eClinicalWorks ambulatory EHR received the highest overall satisfaction rating from users at 82 percent. Epic received the second-highest satisfaction rating at 67 percent, while athenahealth users also reported relatively high levels of physician satisfaction at 58 percent.
Fifty-five percent of NextGen users reported being generally satisfied with the technology, while Greenway Health's EHR offering had an approval rating of 58 percent.
Only 44 percent of Cerner users reported being generally satisfied with the health IT company's acute or ambulatory EHR solution. MEDITECH and Allscripts fared poorly among users, with satisfaction ratings of 38 percent and 28 percent, respectively.
While Allscripts received one of the worst overall satisfaction ratings from users, Practice Fusion received one of the highest at 75 percent. Additionally, the highest number of Practice Fusion users reported being enthusiastic advocates of the technology, with 70 percent reportedly being happy with the EHR offering. Allscripts recently acquired Practice Fusion's EHR offering in a $100 million deal.
In addition to user satisfaction ratings, researchers also surveyed clinicians about future decisions related to EHR replacements. Study findings showed 11 percent of acute facilities plan to leave their current vendor, while 16 percent of ambulatory facilities are in the process of finding an EHR replacement.
Of the surveyed participants leaving their old EHR vendors, 33 percent have chosen Epic to provide their EHR replacement. Eighteen percent have opted for Cerner, and 7 percent have selected athenahealth as a replacement vendor.
Allscripts and eClinicalWorks both won 5 percent of EHR replacements among survey participants, while NextGen won 4 percent of replacement contracts.
Strong eClinicalWorks user satisfaction ratings come in the wake of several lawsuits brought against the company in under a year.
In May 2017, eClinicalWorks agreed to pay $155 million to settle allegations it had misled customers about its EHR certifications and paid some customers kickbacks in return for positive product promotion.
The lawsuit had far-reaching implications for the EHR industry. One study found over one-third of surveyed providers became more suspicious of all EHR vendors as a direct result of the eClinicalWorks settlement.
A few months after the $155 million settlement, eClinicalWorks was sued for nearly $1 billion in monetary damages for breach of fiduciary duty and gross negligence following claims an individual died of cancer due to the vendor's faulty patient EHRs.
The class action lawsuit also claimed millions of patients with health records stored on eClinicalWorks EHR systems have been compromised since the solution did not meet health IT certification requirements set forth by ONC.
In January, eClinicalWorks also faced a lawsuit over allegations of unsolicited advertisements.
Despite the string of lawsuits, eClinicalWorks' client base has largely stayed consistent, with only 4 percent of customers seeking EHR replacements following the $155 million settlement.
This most recent research from Reaction Data shows levels of satisfaction among eClinicalWorks users has also remained relatively high despite the flurry of legal activity surrounding the EHR vendor.