ECRI Institute Names Provider Burnout Top Patient Safety Concern
Provider burnout was cited as a top patient safety concern in 2019 by ECRI Institute, along with 9 other safety threats.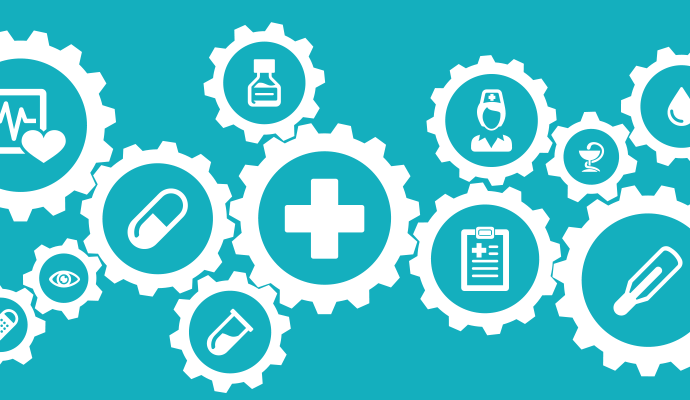 Source: Thinkstock
- ECRI Institute placed provider burnout near the top of its list of patient safety concerns in 2019 in a recent report.
"Burnout is indiscriminate," wrote authors in the report. "It affects physicians (including trainees), nurses, allied healthcare providers, and organizational leaders alike. And it can no longer be ignored."
Provider burnout can negatively affect patient satisfaction and wear on the patient-provider relationship.
"Healthcare providers tend to be self-critical, high functioning, and very motivated," said Ellen Deutsch, MD, ECRI Institute Medical Director. "They will increase demand on themselves and have high expectations for their own performance, which is laudable, but it can also be problematic."
ECRI institute researchers noted that EHR systems are a contributing factor to rising rates of provider burnout, but burnout extends beyond the frustrations of clinical documentation.
"Healthcare is evolving rapidly and keeping up with the changes can be a challenge," wrote ECRI Institute officials. "Time pressures are intense. Providers are caring for an increasing number of patients with complex medical conditions, drawing on limited resources."
ECRI recommended healthcare organizations reprioritize the needs of clinicians to help deter burnout. However, the healthcare system itself must shift in a major way to turn the tide of provider burnout, emphasized authors in the report.
"If burnout is to be addressed effectively, organizations must listen to providers' concerns about workload, performance criteria, and suboptimal resource allocation and fix these problems at a system level," stated ECRI. "Moving to a safety culture that rewards and recognizes a job well done is necessary."
Overall, ECRI stressed the need for healthcare leadership to treat providers like human beings rather than cogs in a wheel to reduce stress and boost morale.
"Ideally, it's the patient's goals that are the most important," said Deutsch.
While provider burnout ranked as the third-highest patient safety concern this year, the institute named diagnostic stewardship and test result management using EHRs as the top patient safety threat.
"When diagnoses and test results are not properly communicated or followed up, the potential exists to cause serious patient harm or death," wrote report authors.
EHR systems allow providers to view and share comprehensive patient health data, but they can also cause confusion among clinicians if information is not entered clearly and accurately.
"Technology is just a tool — there's currently not an algorithm that is going to identify all the key elements and analyze them to give you the correct diagnosis," said Lorraine B. Possanza, Partnership Health IT Patient Safety Program Director.
"The information must be accurate and must be written so that future clinicians looking at the EHR can understand it," said Patricia Stahura, ECRI Institute Senior Analyst and Consultant. "If you have faulty information or missing test results, you are predisposed to making a diagnostic error."
ECRI recommended providers recognize the importance of clear communication among caregivers and providers when utilizing EHR systems to reduce the likelihood of diagnostic errors and improve test result management.
"You need to have all the information and test results available, and you have to know when and where to look for that information to make the right diagnosis," said Possanza. "If you don't get the diagnosis right, appropriate care cannot follow."
Other patient safety threats on ECRI's top 10 list include antimicrobial stewardship in physician practices and aging services, patient safety concerns involving mobile health, and discomfort with behavioral health.
Report authors also highlighted problems with detecting changes in a patient's condition, developing and maintaining clinical skills, and early recognition of sepsis across the care continuum as patient safety concerns.
Infections with peripherally inserted IV lines and problems with standardizing safety efforts across large health systems also made the list of patient safety concerns in 2019.
"Regardless of organization size, the goal is to institute structures that effectively allow patient safety leaders to support organization leadership in engaging with patient safety priorities," wrote ECRI researchers.