ECRI Launches Health IT Use, Innovation Safety Initiative
A new assessment from the ECRI Institute will promote safety in health IT use, innovation, and implementation.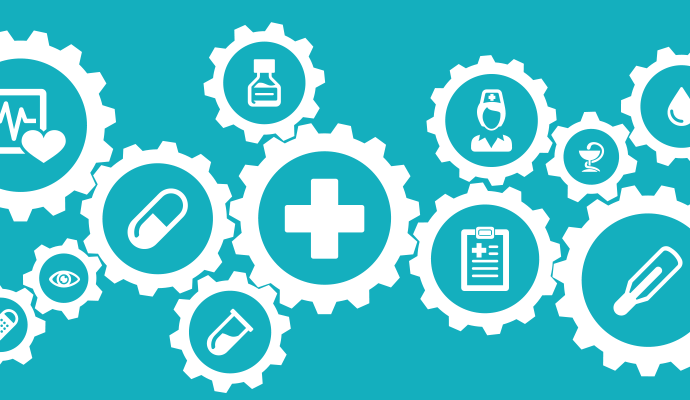 Source: Thinkstock
- The ECRI Institute recently launched the Insight Culture of Safety Assessment for Health IT Companies program aimed at promoting safety in health IT use, innovation, and implementation.
The program is a joint effort between the ECRI Institute and its multi-stakeholder collaborative, the Partnership for Health IT Patient Safety.
Established in 2014, the partnership is centered on building sustainable infrastructure in the private sector to optimize health IT safety practices. The partnership comprises healthcare providers, health IT developers, researchers, patient safety organizations, patient advocates, and other stakeholders.
The initiative will encourage health IT companies to improve the overall safety of health IT design and development.
"As shown in the EHR Developer Code of Conduct, patient safety is a priority of the EHRA and our members," said EHRA Executive Committee Chair Sasha TerMaat. "Surveys like this one created by ECRI offer health IT developers additional tools for continuous improvement."
The program will enable health IT developers to assess their products' level of safety with a tool specifically designed to suit their organization.
Health IT companies can securely access confidential surveys intended to facilitate the development and implementation of safety improvement plans. These plans will be based on analyses of survey responses.
"ECRI's experience in similar surveys for provider organizations has shown that monitoring safety-related perceptions and experiences over time, and comparing teams and departments, will strengthen an organization's safety focus and improve safety across product lifecycles," said Partnership for Health IT Patient Safety Program Director Lorraine B. Possanza. "Ensuring a strong culture of safety can help avoid costly disruption of business and unwanted legal and regulatory actions."
Specifically, the tool will allow health IT companies to evaluate organization-wide perceptions of safety issues, gauge the effectiveness of existing safety training, identify gaps in safety, and contrast survey results with the results of similar organizations using de-identified comparative data.
This effort to improve health IT safety among EHR companies may help to reduce the patient safety risks inherent to utilizing new technologies. With EHR adoption nearly universal across ambulatory and hospital-owned practices, health IT use safety has become increasingly important in recent years.
Last year, eClinicalWorks was sued for nearly $1 billion in monetary damages for breach of fiduciary duty and gross negligence following claims that an individual had died of cancer due to faulty patient EHRs.
Kristina Tot filed the class action lawsuit against eClinicalWorks after Stjepan Tot died of cancer. The complaint alleged Stjepan Tot was unable to reliably determine when his first symptoms of cancer appeared because his medical records did not accurately display his medical history.
The class action lawsuit named eClinicalWorks as negligent for failing to provide secure access to health information. Additionally, the lawsuit claimed eClinicalWorks failed to safeguard the accuracy of its EHRs, among other charges.
Problems with health data and health IT use can lead to misdiagnoses and health risks for patients, as well as legal challenges for health IT companies.
Problems with EHR usability have also been linked to possible incidents of patient harm. Last month, a JAMA study tied EHR usability to more than 557 reported patient safety events.
Researchers cited a variety of EHR usability problems as contributing factors to these instances of potential patient harm, including data entry, interoperability, and availability of information.
Researchers advised that legislators refine policies related to EHR usability to promote patient safety and reduce the likelihood of EHR-related patient harm in the future. Enforcing strict legislation surrounding health IT certification and EHR usability requirements may motivate health IT companies to further prioritize patient safety.