ECRI Will Host Retired AHRQ Clinical Decision-Making Guidelines
ECRI plans to bring AHRQ's shuttered clinical practice guidelines back online to assist providers with clinical decision-making.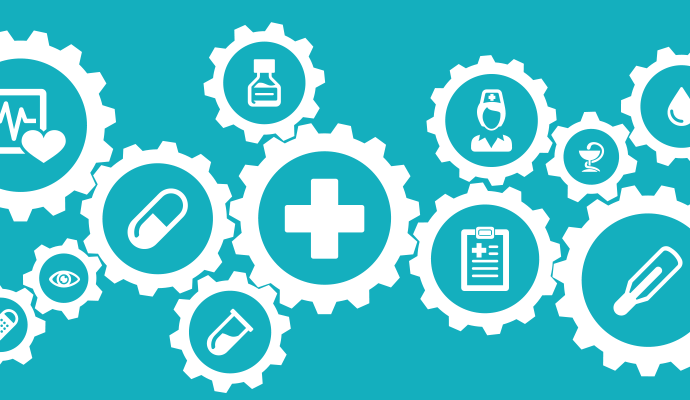 Source: Thinkstock
- The ECRI Institute recently announced it is bringing the Agency for Healthcare Research and Quality's (AHRQ's) retired National Guideline Clearinghouse (NGC) back online to provide healthcare professionals with clinical practice guidelines for well-informed clinical decision-making.
AHRQ announced its NGC resource would go dark on July 17 due to lack of funding. According to ECRI, providers were disappointed by the news and inquired about where they could find a centralized source of evidence-based clinical practice guidelines in the future.
In response, ECRI stepped up to host the site and continue providing a source of reliable guidelines to the provider community.
"ECRI Institute's team of highly trained guideline and measure experts are taking the lead to ensure the global healthcare community has access to guidelines," said ECRI Institute-Penn Medicine Evidence-based Practice Center and Health Technology Assessment Consulting Services Director Karen M. Schoelles, MD.
The guideline resource will function as a centralized repository of up-to-date, well-vetted, evidence-based clinical practice guideline summaries. The resource will also include additional features and other information in the near future, ECRI stated. An interim website will launch in the fall.
"Not all guidelines are created equal," said ECRI Institute Medical Director Jane Jue, MD. "Clinicians want to know what stands behind a particular recommendation, and whether they can trust that recommendation. Trustworthy guidance is the real value that we will be providing."
The initial site will allow users to search and retrieve ECRI summarizations of clinical practice guidelines from hundreds of participating guideline developers. The site will include unbiased evaluations on the rigor and transparency of guidelines against standards developed by the National Academy of Medicine (formerly known as the Institute of Medicine) to ensure reliability.
The second phase of the site launch will feature advanced search capabilities, support for guideline implementation and clinical decision-making, as well as an enhanced user interface to promote usability.
"For 20 years, the medical societies and professional associations that develop clinical practice guidelines have trusted ECRI Institute to maintain the integrity of their guidance and disseminate it to a larger audience," said ECRI Institute Project Manager Lisa Haskell. "We are delighted to be able to continue those relationships."
Participating guideline developers will be able to access and contribute to the resource free of charge, ECRI clarified.
ECRI is a nonprofit organization centered on pairing applied scientific research to healthcare to identify which medical procedures, devices, drugs, and processes enable improved patient care.
Earlier this year, ECRI launched the Insight Culture of Safety Assessment for Health IT Companies program to promote safety in health IT use, innovation, and implementation.
The program is a joint effort between the ECRI Institute and its multi-stakeholder collaborative, the Partnership for Health IT Patient Safety.
The initiative is designed to encourage health IT companies to improve the overall safety of health IT and design. The program enables health IT developers to assess their products' level of safety with a tool specifically designed to suit their unique organization.
Health IT companies can securely access confidential surveys intended to facilitate the development and implementation of safety improvement plans. These plans will be based on analyses of survey responses.
The tool allows health IT companies to evaluate organization-wide perceptions of safety issues, gage the effectiveness of existing safety training, identify gaps in safety, and contrast survey results with the results of similar organizations using de-identified comparative data.
The effort to improve health IT safety among EHR companies may help to reduce the patient safety risks that may accompany EHR adoption.