EHR Adoption Rises, User Satisfaction Falls for Ophthalmologists
User satisfaction with clinical productivity has declined as EHR adoption increases among ophthalmologists.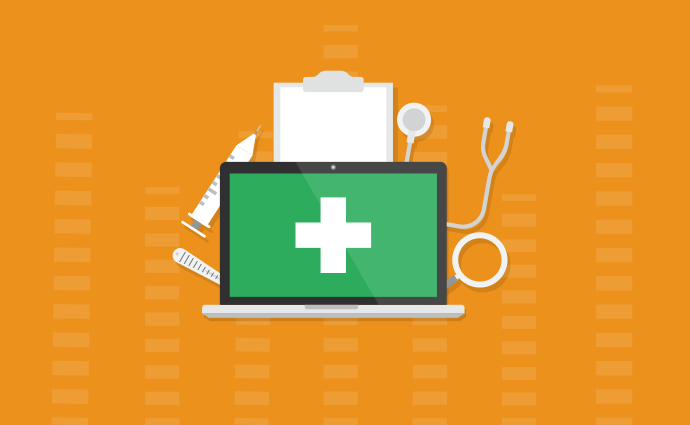 Source: Thinkstock
- EHR adoption among ophthalmologists nearly doubled between 2006 and 2016, but user satisfaction with financial and clinical productivity has declined, according to a study published in JAMA Ophthalmology.
A research team headed by Michele C. Lim, MD, conducted population-based, cross-sectional surveys to measure EHR adoption rates among a sample of 2,000 ophthalmologists.
Using a series of three surveys, researches collected data about EHR adoption, provider perceptions of financial and clinical productivity, and provider engagement with the EHR Incentive Programs. A total of 348 ophthalmologists responded to the most recent survey in 2016.
Study findings indicated that EHR adoption rates spiked from 19 percent among ophthalmologists in 2006 to 72.1 percent in 2016. Ophthalmologists associated with integrated, government, or university health systems were more likely to have adopted an EHR system, researchers stated.
While EHR adoption more than tripled in 10 years, more surveyed providers reported negative perceptions of EHR use, productivity, and practice costs in 2016 than in previous years.
"These negative perceptions suggest that more attention should be placed on improving the efficiency and usability of EHR systems," stated researchers.
In 2006, only 15 percent of surveyed ophthalmologists reported perceiving that productivity had decreased as a result of EHR implementation. In 2016, that number more than tripled to 55 percent.
While providers reported feeling that implementing an EHR system had negatively impacted productivity, researchers found little evidence to back up this widely-held belief. Researchers found a discrepancy between provider perceptions of productivity and actual clinical productivity by consulting findings in previous studies.
"Ophthalmologists in this survey felt that productivity in terms of number of patients seen per day dropped after EHR implementation; however, three studies in large academic ophthalmology practices found that patient volume did not change after implementation," researchers stated.
However, researchers explained clinical productivity may have decreased in some practices due to the administrative burden stemming from federal incentive programs.
Provider perceptions of cost increases following EHR implementation also multiplied by several times from 2006 to 2016. In 2006, around 13 percent of respondents perceived that practice costs had increased following implementation, while more than 70 percent reported cost increases in 2016.
"Although our survey respondents had negative perceptions of the financial effects of EHR implementation, two prior studies of large ophthalmology practices showed no significant differences in net revenues or charge capture before and after EHR implementation during short-term and long-term follow-up periods," noted researchers in a discussion of the report.
Opinions about whether EHR use improves care quality appeared mixed in the 2016 survey. Twenty-five percent of respondents stated it was easier to provide quality care using EHRs rather than paper health records, while 35 percent believed it was harder. Thirty-six percent said their ability to provide quality care was about the same before and after switching to EHRs.
"Despite their dissatisfaction, however, only one-third of ophthalmologists surveyed said that they would return to paper records if they could, and more than half said they would not," said UC Davis Eye Center Vice Chair and Medical Director Michele C. Lim in a press release.

Lim suggested collaboration between industry stakeholders and providers could help to improve provider perceptions of EHR use and its effects on clinical productivity.
"In a perfect world, EHR systems would help providers deliver efficient patient care and include a positive, user-friendly interface," Lim said. "EHR technology is evolving, and we will end up with such systems if appropriate stakeholders, including health care professionals who use EHR, and those who design them work together."
Provider engagement with federal incentive programs remains relatively consistent despite rising levels of user dissatisfaction. Of those who attested for stage 1 meaningful use, 83 percent were already planning to attest to stage 2 meaningful use at the time of the survey. Among all survey respondents, 60 percent had already attested to stage 1 meaningful use, 7.5 percent planned to, and 21 percent were not planning to attest at all.
Those who were not planning to attest to meaningful use stated either that their EHR systems were not certified, the incentive was not relevant to their practice, or that the cost of participating was too high. Some also reported not participating because of the program's overly complex requirements.
Ultimately, researchers echoed the advice of several other industry stakeholders and recommended entities improve EHR usability and federal reporting requirements.

"[The] cost and complexity of the programs are potential barriers to participation, and this emphasizes the need to simplify measures that are a part of the new Advancing Care Information program that is the successor to meaningful use," concluded researchers.