EHR Adoption Unsuccessful in Reducing Administrative Costs
Despite promises that EHR adoption would save health systems money, new research shows administrative costs remain high.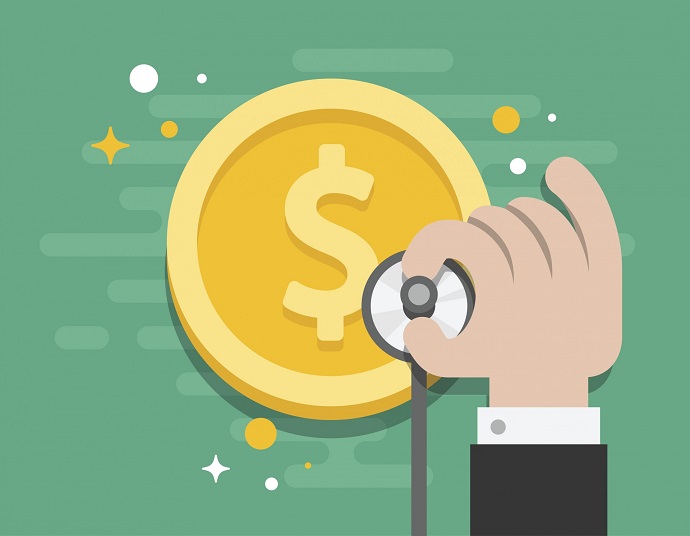 Source: Thinkstock
- EHR adoption has not significantly reduced administrative costs related to billing and insurance activities, according to a new study published in the Journal of the American Medical Association (JAMA).
Researchers at Duke University and Harvard Business School conducted interviews with 27 health system administrators and 34 physicians in 2016 and 2017 and built a process map charting the path of an insurance claim throughout the revenue cycle management process. Using time-driven, activity-based costing, researchers calculated the cost for each major billing and insurance related activity and aggregated data from interviews to estimate the total cost of processing insurance claims for each health system.
In total, Tseng et al. estimated billing and insurance-related costs for 5 types of patient encounters: primary care visits, discharged emergency department visits, general medicine inpatient stays, ambulatory surgical procedures, and inpatient surgical procedures.
Processing times and total costs for billing and insurance-related activities ranged from about 13 minutes and $20 for primary care visits to about 100 minutes and $215 for inpatient surgical procedures.
Researchers also found billing costs for primary care visits represented about 14.5 percent of health system revenue, while billing costs for emergency department visits represented about 25.2 percent. Comparatively, previous studies about health system billing costs prior to widespread EHR adoption found physician billing costs represented about 10 to 14 percent of revenue.
Ultimately, these newest findings suggest EHR adoption has not successfully reduced administrative costs. Instead, billing costs following EHR adoption are at the higher-end of costs reported by previous studies about billing using paper records.
"Billing activities were associated with these high costs despite specific efforts to streamline billing operations," wrote researchers.
The high cost of billing associated with EHR use shows that EHR systems have failed to fulfill one of their main intended purposes — cutting administrative costs.
"Certified EHR systems were implemented, in part, to address concerns about the significant administrative cost burden in the US health care system," researchers stated. "The Office of the National Coordinator for Health Information Technology has suggested that adoption of certified EHR systems could have economic benefits for physicians and health systems by directly addressing these costs."
However, study findings indicated utilizing a certified EHR system appears to have no effect on reducing administrative costs in a variety of care settings.
Researchers provided two potential causes for this failure to cut costs.
"Although the EHR system can automatically generate bills for clinical visits, these systems require the time of high-cost physicians to perform coding and documentation activities that are unrelated to clinical services," suggested researchers.

Additionally, researchers found billing processes require multiple steps by many staff members, which can drive costs upward.
"Full allocation of certified EHRs to billing activities significantly increased billing costs from the base-case estimate," they stated.
The wide variety of payment requirements across payers and health plans may also contribute to the high cost of billing and insurance-related activities.
"The lack of standardized contracts and price schedules within and across markets might explain why administrative costs in the United States are significantly higher than those in other nations that also make fee-for-service payments to private hospitals and physicians," wrote researchers.
Improving standardization among payers and health plans may help to reduce administrative costs and streamline billing.
"Adoption of certified EHR systems by hospitals appears to have been unable to cope with the complexity of multiple payer contracts or to catalyze significant transformation of the administrative business processes in US health care," researchers maintained.
In an editorial about the study, Vivian Lee, MD, suggested the current financial burden of billing for physicians is likely even higher than researchers estimated.
"For one, the hospital and physicians of this academic system share a single billing organization, an unusual efficiency for an industry in which hospitals and physicians are typically separate business entities," Lee wrote. "In addition, billing costs in this study did not include costs within clinical departments for credentialing and other billing-related functions or charge integrity costs."
After accounting for the full costs of EHR implementations, the estimated costs of billing increase by another 44 to 68 percent, she stated.
"Despite the pre-implementation assumption that EHRs would streamline coding and reduce clinical documentation requirements, this study suggests that, if anything, administrative time needed for billing has increased for physicians and other staff as EHRs have become more widespread," she said.