EHR Data Helps Predict Survival for Patients With Circulatory Issue
An EHR-integrated health IT tool effectively leveraged EHR data to predict survival rates for patients with peripheral arterial disease.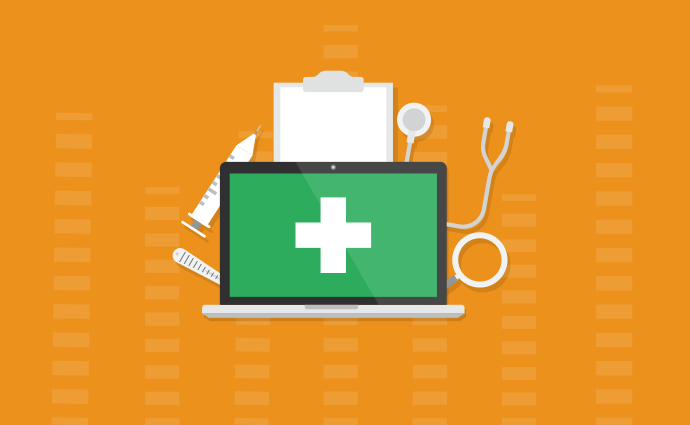 Source: Thinkstock
- A group of researchers from Mayo Clinic used EHR-integrated risk calculators to predict survival rates for patients with peripheral arterial disease (PAD) using EHR data.
The study demonstrating the effectiveness of EHR-integrated risk calculators was published in the December issue of the Journal of the American Heart Association (JAHA).
As part of the study, researchers deployed a phenotyping algorithm to an EHR system linked to the Rochester Epidemiology Project (REP) to identify PAD cases from Olmsted County, Minnesota from 1998 to 2011.
"The REP linkage system matches medical records of participating institutions to specific individuals and assigns unique identification numbers for each person, which enables health records to be electronically retrieved," clarified researchers in the report.
Healthcare facilities affiliated with Mayo Clinic and Olmsted Medical Center contributed EHR data to the study. The study cohort included a total of 1,676 patients. Nearly 600 patients part of the cohort died over a five-year follow-up period.
Participating institutions provided researchers with patient demographic information, provider-specific identification numbers, diagnostic codes, and the full texts of patient EHRs.
Researchers leveraged this data to predict each patient's risk of mortality in five years using a prognostic model and an individualized risk prediction tool.
PAD diagnoses are associated with high mortality rates — in the Netherlands, almost half of patients diagnosed with PAD die within a 10-year follow-up period, researchers wrote.
Ultimately, researchers developed an algorithm and health IT tool capable of accurately predicting patients' risk of mortality.
"This automated informatics approach enabled creation of a robust prognostic model for patients with PAD with strong discriminatory power," noted researchers.
"Furthermore, as the data elements were retrieved from an EHR, which serves a single practice and community, it reflects usual clinical practice encompassing information from both inpatient and outpatient settings, and as such may be broadly generalizable to other healthcare systems and EHRs," researchers continued.
To gauge the value of the EHR-integrated risk prediction tool in the clinical setting, researchers are currently conducting a quality project evaluating the impact of clinical decision support (CDS) for patients with PAD.
"The creation of a CDS for patients with PAD, which includes a risk calculator and promotes use of guideline‐recommended strategies, is aligned with the vision of the quality program endorsed by the American Heart Association," researchers wrote.
Researchers will compare the health outcomes of PAD patients managed with CDS to the health outcomes of a control group managed without CDS.
By the end of the quality project, the team hopes to identify a number of guideline-recommended strategies healthcare organizations can implement along with EHR-integrated clinical decision support tools. Together, these strategies and health IT tools may help to improve patient health outcomes for patients diagnosed with PAD.
This latest research on the value of leveraging EHR data to improve care management for patients with common health conditions follows a similar study earlier this year.
In September, a team of researchers from Stanford University created a personal health management tool that combined EHR data with machine learning to accurately diagnose patients with abdominal aortic aneurysm, or AAA.
Researchers integrated genome and EHR data into a machine learning framework to predict patient diagnoses of the heart condition. The team also performed whole genome sequencing on patients with the form of aneurysm and modeled personal genomes with EHR data to assess the effectiveness of adjusting personal lifestyles to manage patient health.
The study served as a proof-of-principle for using available clinical information to diagnose the heart condition earlier and promote healthy lifestyle changes.