EHR Data Useful for Measuring Low-Value Clinical Service Overuse
Research shows analyzing EHR data can help identify the prevalence of unnecessary or low-value testing and clinical services.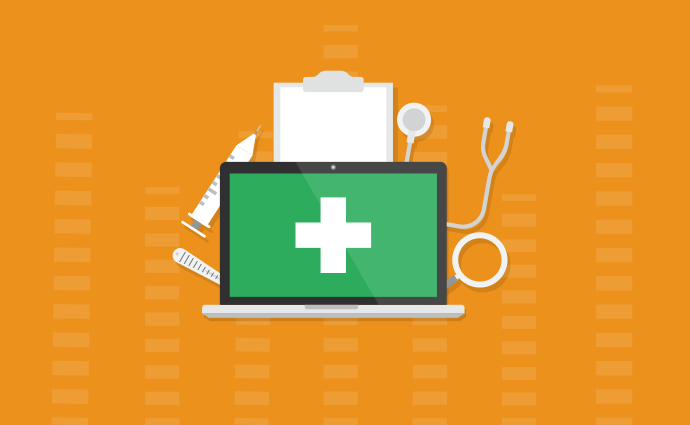 Source: Thinkstock
- EHR data can be useful for accurately measuring overused clinical services and low-value testing, according to a recent study published in the American Journal of Managed Care (AJMC).
A research team led by Thomas Isaac, MD, extracted performance information on 13 healthcare services. The services were identified by the Choosing Wisely campaign using EHR data at a large physician practice group from 2011 to 2013. The Choosing Wisely campaign identifies health services that are frequently ineffectual to help providers cut back on unnecessary testing.
In addition to using EHR data to measure rates of clinical services overuse, researchers also manually reviewed charts for 200 cases of overuse for each measure to see if tests had been ordered due to clinical risk factors.
Researchers found varying levels of unnecessary test ordering using both automatically extracted EHR data and manual chart review in 13 low-value tests and screenings. Unnecessary tests included Pap smears on women aged 18 to 21, head imaging for syncope, sinus-computed tomography, and others. While some low-value tests were frequently overused, others were rarely administered.
For example, less than 1 percent of physicians performed Pap smears on women aged 18 to 21 years in 2013. Meanwhile, 57 percent of DEXA exams were performed on women aged 18 to 65 in the same year.
While rates of overuse varied significantly between measures, researchers noted the prevalence of overuse decreased significantly over time. Specifically, the prevalence of overuse decreased for 67 percent of measures over three years of data.
Researchers also found variation related to the number of risk factors motivating low-value screening.
"We found wide variation in the number of risk factors identified by the automated EHR extract across measures," the research team wrote. "In Vitamin D deficiency screening, imaging for low-back pain, and both DEXA measures, over half of the sample was shown to have risk factors that could explain the test or screening using the automated EHR extract."
"However, other measures, like Pap smears performed on women younger than 21 years, found no explanatory risk factors when using the EHR extract alone," researchers continued.
Ultimately, researchers determined EHR data can be useful in quantifying the prevalence of low-value testing and identifying causes for overuse of unnecessary testing.
"Previous study findings indicate that administrative claims are a useful, albeit limited, source of data for identifying overuse," the research team maintained.
Researchers recommended using EHR data, manual chart review, and administrative claims in combination to identify risk factors and instances of low-value testing overuse.
"Reliance on claims alone may misclassify a clinically appropriate test or screening as overuse of low-value care, as patient history is an integral factor in clinical decision making," the research team suggested.
While manual chart review is particularly useful in identifying risk factors for clinical services overuse, researchers admitted the method can be labor-intensive. However, health IT innovators could develop automated text-based EHR data extraction methods such as natural language processing to streamline risk factor identification in the future.
"Further, as practices incorporate clinical decision support to identify low-value testing in real time and query providers to specify a clinical justification, the utility of EHR data extracts should improve," wrote researchers.
As healthcare transitions to a value-based care system, identifying and reducing instances of unnecessary or low-value clinical services will become increasingly important.
Earlier this year, a team headed by researchers at the University of Virginia (UVA) Health System developed a plan to cut unnecessary medical testing by enabling EHR systems to limit the number of daily labs ordered on a repetitive basis.
UVA's own Be Safe initiative provided the framework for these and other methods to reduce excessive testing.
Reducing excessive testing can cut medical costs, improve patient satisfaction, and allow for more accurate patient care.