EHR Integration Aided with Patient Intake Management
KLAS research determined that patient intake management solutions can improve EHR integration by increasing efficiency and improving data capture.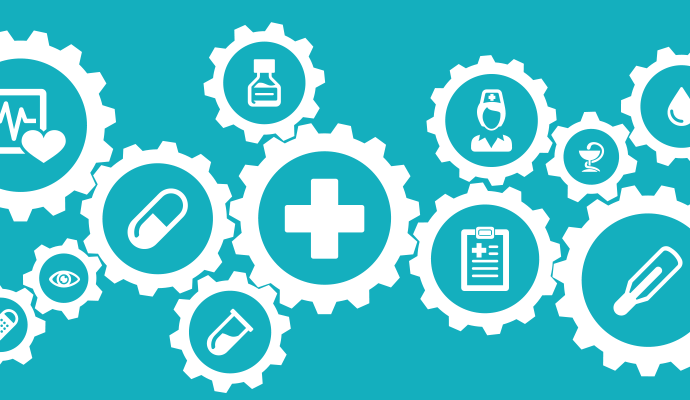 Source: Thinkstock
- Healthcare organizations can greatly benefit from EHR integration tools, such as patient intake management solutions that eliminate duplicative processes and also raise patient satisfaction levels, a recent KLAS report determined.
Additionally, increasing efficiency and improving data capture can directly impact an organization's finances, researchers stated in the Patient Intake Management 2018 report.
"Nearly 60% of respondents report that their patient intake management solution helps their practice be more efficient, focus better on the patient experience, and eliminate some of the overhead associated with processing patient questionnaires and managing patient check-in," researchers wrote.
The healthcare industry as a whole is working on transforming from being largely paper-based to being more digital, the research team stated. Outpatient facilities still depend on patients filling out patient forms though, which clinic employees must then enter into clinical and practice management systems.
"Many respondents reported that their solution has been able to drive ROI and reduce the overhead associated with capturing data from patient questionnaires," the report said.
READ MORE: Opioid Roadmap Stresses Regulatory Requirements on EHR Integration
"While no patient intake management solution has been successful at completely eliminating paper from the check-in process, many have come quite close and are on the verge of helping practices go completely digital," researchers continued. "Going paperless is a goal for many practices KLAS interviewed, but it should be noted that completely eliminating traditional paperwork is not the end goal for all organizations that purchase a patient intake management solution."
KLAS reviewed several patient management solutions and how healthcare organizations were able to utilize them, including Phreesia, OTech Group, AdvancedMD, GetWellNetwork, Epion Health (athenahealth only), and Tonic Health.
OTech Group customers highlighted EHR integration benefits, and that it is programmable and customizable.
"Each kiosk has a scanner that can scan in licenses and cards," a CMIO said in the survey. "The kiosk has a webcam that we can use to take pictures of patients. We are able to customize our forms and have patients fill out the forms. The system can keep a credit card on file. It allows us to customize things as needed."
AdvancedMD customers who utilize the EHR and patient intake management system "enjoy robust integration and extended features," the report found. However, organizations that use a different vendor EHR said that integration was more difficult and that they were not able to take advantage of all capabilities.
READ MORE: Case Study Supports EHR-Integrated Patient Generated Health Data
"We have had some occasional problems with the intake; data doesn't always get saved when people fill out forms," an office manager explained.
"There are no problems once patients get to the office," the respondent continued. "Patients can fill things out on-site, but the system was designed to allow patients to fill out the forms at home, and we get numerous complaints. The portal is not user friendly."
Overall, EHR integration can help healthcare organizations focus on the patient experience, KLAS wrote.
"Integration between their patient intake management solution and core ambulatory systems is a high priority for provider organizations," researchers explained. "Practices that have extensive integration between these systems often report large gains in efficiency as a result."
For example, some respondents said nurses have been given more time to focus on interacting with patients because they spend less time entering and reviewing data.
READ MORE: EHR-Integrated Tools Help Improve Chronic Kidney Disease Care
EHR integration varies between vendors, but respondents largely found success when integration is available and leveraged by patient intake vendors.
There can be numerous benefits through a strong EHR integration process, as data collection and analytics capabilities will impact organizations in several aspects of patient care.
The College of Healthcare Information Management Executives (CHIME) made recommendations to lawmakers earlier this year on how improved EHR integration and interoperability could help curb the opioid crisis by aiding prescription drug monitoring programs (PDMPs).
"Today, oftentimes the information offered to a clinician in a PDMP is presented in a disjointed manner, requiring the prescriber to take additional steps to review past scripts from other healthcare providers," CHIME explained. "This creates a fragmented picture for clinicians and results in data that is not integrated seamlessly within an EHR."
Challenges in registering for PDMP access and logging into the PDMP can interrupt normal clinical workflow if data is not integrated into EHRs, the letter stated.
"Data collection efforts should be encouraged among healthcare providers to help ascertain who the highest prescribers are and to deduce patterns and abuse concerns," CHIME said.
Overall, EHR technology must improve to better support opioid and substance abuse treatment.
"Unless the barriers at the local level can be overcome, prescribers will continue to have an incomplete picture of a patient," CHIME stressed. "These obstacles amount to a serious patient safety issue and until corrected will plague prescribers' ability to treat patients holistically."