EHR, Management Systems Facilitated Transition to ICD-10
According to a WEDI survey, healthcare stakeholders were able to smoothly transition to ICD-10 because of EHR and practice management systems that supported ICD-10 functionality.
- While the majority of healthcare stakeholders have fully transitioned to ICD-10, many providers and vendors are crediting the smooth changeover to their EHRs and practice management systems.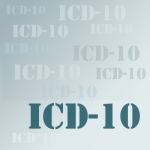 According to the WEDI ICD-10 Post-Implementation Survey, healthcare stakeholders reported that the transition and implementation of ICD-10 was overall a positive experience, especially with the help of EHR systems that already had ICD-10 functionality.
"All provider respondents had either an electronic health record or practice management system although a very small number responded that the product was not delivered in sufficient time or lacked expected functionality," wrote Jean Narcisi, Chair of WEDI, in a letter to the Department of Health and Human Services. "For the most part, having these tools in place simplified the transition due to inclusion of ICD-10 codes and mapping suggestions."
In addition to capable EHR systems, healthcare stakeholders also stated that early planning of budget and staff resource acquisition helped to ease the industry into ICD-10 implementation. The survey participants also cited an increase in internal and external communication along with ICD-10 testing as positive results of the new system.
The survey showed that most of respondents were ready for the October 1, 2015 compliance date. However, only one participant out of the 66 healthcare stakeholders surveyed indicated that their facility needed outside assistance to fully implement ICD-10 and one other respondent reported that their organization was still not ready.
READ MORE: Updated ONC SAFER Guides Encourage EHR Usability, Safety
READ MORE: New Policy Should Accomodate Physician EHR Documentation Demands
READ MORE: CIOs Set to Channel Future Spending Toward EHR Optimization
Researchers found that ICD-10 implementation minimally disrupted the normal functions of healthcare organizations despite concerns with the new system.
"The majority of vendor respondents indicated there was no significant impact to business operations," explained Narcisi. "The majority of health plans did not indicate negative operational impacts due to ICD-10 and some indicated that there were positive impacts in areas such as claims validation, post payment reviews and data analysis."
Most survey participants also stated that the impact to productivity in general was neutral. The majority of healthcare stakeholders said that productivity was only slightly reduced with the transition, particularly with coding and clinical documentation.
Despite overall neutral responses about the impact of ICD-10, more healthcare providers did not respond with positive impacts of the new system. Most reported that productivity was actually diminished for authorization and pre-certification functions.
Additionally, survey participants were generally satisfied with the cost of implementation. About half of the healthcare stakeholders reported that the cost of ICD-10 compliance was within their organization's budget. Nearly 25 percent reported that the implementation cost more than anticipated while the other 25 percent indicated that it was less than the budgeted amount.
While the survey showed that ICD-10 implementation was a general success, researchers did uncover some lessons to learn from the transition.
"Vendor respondents indicated that the primary lessons learned were that they would not have slowed efforts during the delays and that they would have performed more external testing," stated Narcisi. "The most often cited lesson learned by health plan respondents is that more extensive external testing would have been helpful. Provider respondents did not clearly indicate any particular item that might have been done differently, although a few indicated they could have worked more closely with their vendors."
The majority of participants also responded that there were significant delays with implementing the coding system, which generated extra healthcare costs and a loss of momentum with the transition. Despite the delays, most of the healthcare stakeholders used the extra time to perform additional testing, which resulted in a "smoother transition."
Additionally, more vendor respondents reported that they did not expect any return on investment with ICD-10. Healthcare plan representatives were split about anticipating a return on investment.
The survey indicated that ICD-10 implementation was an overall positive or neutral experience for most healthcare stakeholders. WEDI also elaborated that only 66 healthcare stakeholders responded to the survey this year, which was the lowest response rate since the creation of the survey.
Researchers attributed the low response rate to healthcare stakeholders moving on from ICD-10 implementation. The majority of respondents indicated that their organizations have developed and executed a process for using the new system.
The survey was intended to act as a learning tool for implementing future coding systems, but WEDI found that the transition was smoother than expected, especially with EHR systems that already had ICD-10 capabilities.
"WEDI has played a tremendous role in educating the industry and helping to best ease the impacts of the ICD-10 transition for many years," said Narcisi. "We wanted this post-implementation survey to be a closing chapter of assessment on why the transition went so well overall and to also leverage specific lessons learned for future large implementations."
Dig Deeper:
• 7 Time-Saving EHR Use Tips to Boost Physician Productivity
• Moving from EHR Fragmentation to EHR Optimization in Miss.