EHR System Costs Contributed to Bankruptcy at 3 MS Hospitals
Three MS hospitals and their physician practices filed for bankruptcy, citing EHR system costs as a main contributing factor.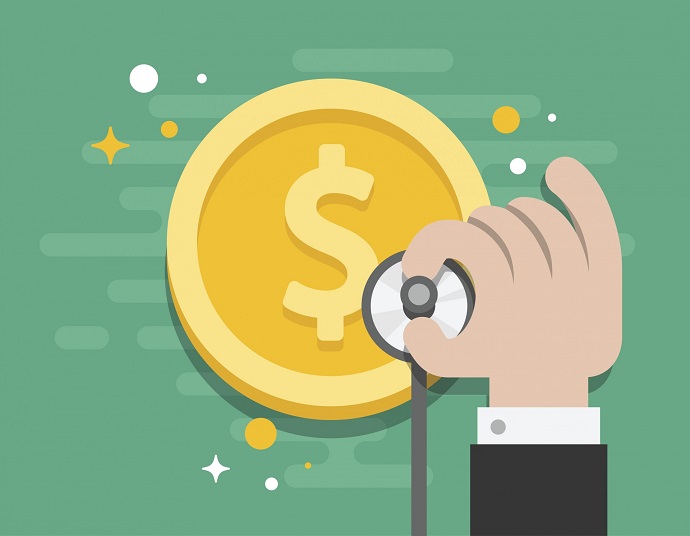 Source: Thinkstock
- A Tennessee-based healthcare company that owns three hospitals and several physician practices in Mississippi recently filed for bankruptcy in part due to costs associated with its EHR system.
Curae Health in Knoxville filed for Chapter 11 bankruptcy reorganization on August 27, according to MyPlainview.
The nonprofit healthcare company owns Amory-based Gilmore Memorial Hospital and Panola Medical Center in Batesville. Curae Health also leases Northwest Mississippi Regional Medical Center in Clarksdale.
One of Curae's healthcare facilities — Russellville Hospital in Alabama — will not seek bankruptcy.
The hospitals were primarily driven to file for bankruptcy when revenue declined and hospital spending increased significantly after the facilities purchased EHR technology.

According to statements from Curae Health CEO Stephen Clapp found in court documents, the company struggled to pay EHR vendors for lagging bills. The Mississippi hospitals' billing snags ultimately led to the bankruptcy filing.
Mississippi Hospital Association General Counsel Richard Roberson told the Northeast Mississippi Daily Journal other hospitals are similarly struggling to pay EHR vendors due to problems with reimbursement and the high costs associated with EHR technology.
"Large hospitals are feeling the pressure," said Roberson. "But it's a more acute situation in rural hospitals."
EHR adoption and health IT use generally lags in rural areas due to lack of financial and technical resources. The cost, time, and technical expertise necessary to implement on premise EHR systems can put a strain on small hospitals that lack the backing of urban academic medical centers or large health systems.
Many rural hospitals have begun merging or forging alliances with larger urban hospitals partly to share the costs of EHR technology.
Curae will continue operating the three Mississippi hospitals until it can sell them, according to Clapp. The company currently includes 1,245 employees. Employees will continue to receive payment during the bankruptcy proceedings.
Clapp made efforts to cut expenses for the rural hospitals by eliminating property taxes and reducing operating costs through a nonprofit business model. However, these efforts to cut costs did not compensate for the expenses of implementing and maintaining an EHR system.
Curae currently owes Community Health Services of Franklin $28.6 million for the three hospitals, which Curae purchased in 2017 at a time when profits were high.
The healthcare company owes ServisFirst Bank of Birmingham, Alabama $18.8 million, and Midcap Financial of Bethesda, Maryland $10.2 million. The company stated it also has more than 1,000 creditors.
All told, Curae had more than $70 million in debts at time it filed for bankruptcy.
Many small, rural, and community hospitals are taking unique approaches to EHR adoption in an effort to offset steep up-front capital investments.
Tahoe Forest Health System signed an agreement with Mercy Technology Services in 2017 allowing Tahoe to implement Epic through a Software-as-a-Service (SaaS) partnership.
Through the agreement, Tahoe Forest will have the opportunity to use Epic EHR while shirking the costs of on premise equipment. By providing SaaS services to smaller and midsized hospitals, Mercy helps to improve patient care for patients at hospitals in need of more cost-effective health IT solutions.
Web-based EHR systems are another cost-effective option for small, rural, and community hospitals.
Ellenville Regional Hospital opted to implement a cloud-based athenahealth EHR system in part because the flexible payment structure allowed the hospital to purchase the system with no money down.
"With a lot of these systems, you have to buy the hardware, the software," said Kelley. "You have to install all that stuff — millions of dollars — and you have to install all these licenses, which are typically paid for up-front," Ellenville Regional Hospital CEO Steve Kelley told EHRIntelligence.com.
Cost-effective health IT offerings can help smaller organizations avoid hefty IT investments.