EHR System, Physician Burnout Contributed to Problems at ME Hospital
Central Maine Healthcare has seen 80 of its 300 physicians leave in the past year partly due to problems with its EHR system.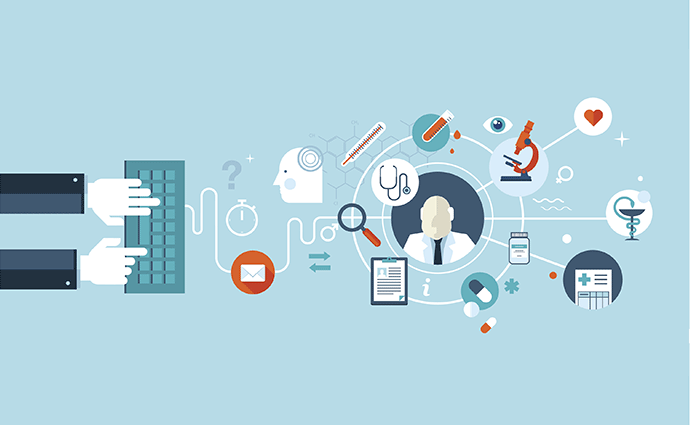 Source: Thinkstock
- Executives at Central Maine Healthcare have been struggling to reduce high rates of physician burnout with 80 of the health system's 300 employees leaving in the past fiscal year partly because of dissatisfaction with its EHR system.
Employees at network hospitals including Central Maine Medical Center (CMMC), Bridgton Hospital, and Rumford Hospital have also been resigning due to dissatisfaction with health system leadership, according to the Sun Journal.
"Every couple of days there are several more resignations," an anonymous Central Maine Healthcare provider told the Sun Journal.
While providers stated the physician turnover rate at the health system is having a negative effect on patients, Central Maine Healthcare officials told reporters the turnover rate is lower than it was in the previous two years.
According to providers, a new Cerner EHR implementation at the health system contributed to rising rates of physician burnout.
"For some of the physicians it was just one more thing that they just didn't want to go through, the pain of learning a new electronic medical record," said Central Maine Medical Center Executive Vice President and CMMC President David Tupponce, MD. "And so they said, 'You know what, I'd rather retire,' or, 'I'm going to go find somewhere else.' Honestly, that did drive some of the turmoil."
The system was implemented across the health system's three acute care hospitals. The single, integrated system supports inpatient care, emergency care, medical imaging, pharmacy, and computerized order entry (CPOE).
"CMH has worked to individualize the electronic patient record system to help our healthcare professionals document the care of our patients according to our particular work-flow processes," stated Central Maine Healthcare in a post on its website.
According to health system providers, some physicians had been required to see patients faster as a result of staffing cuts. Remaining employees were tasked with making up for lower numbers. Some physicians were required to see patients as quickly as every 15 minutes.
This accelerated pace of patient visits increased patient load in one physicians' office by about 50 percent. Physicians were unable to complete EHR clinical documentation or transcribe notes after each appointment. Some waited until the end of the day to add health data to their patients' EHRs.
Adding patient health data to EHRs took hours—especially for those still adjusting to the new Cerner system, providers told the Sun Journal.
Despite the time-consuming demands of clinical documentation, Central Maine Healthcare spokeswoman Kate Carlisle said physicians were encouraged to be thorough in their notes.
"We would never suggest a provider compromise either patient care or documentation," said Carlisle.
In addition to problems with its Cerner EHR system, administrative burden, and physician burnout, Central Maine Healthcare has also changed the way its physicians are compensated.
"Significant change has been necessary to ensure the organization's financial stability," said Carlisle. "We recognize that change can be difficult and may create a sense of disruption or uncertainty. We encourage our staff to ask questions and raise concerns, and it is certainly not our practice to terminate employees for doing so."
According to Tupponce, health system leaders are listening to the concerns of staff members, community members, and patients and are looking into ways to resolve problems with internal conflict and physician burnout.
"We do have a plan," said Tupponce. "We're going to make sure that we're providing access to our communities."
Other health systems including Banner Health have struggled to adjust to new processes and problems with administrative burden after going live with an EHR implementation.
Ensuring physicians receive adequate EHR training and maintaining open lines of communication between hospital management and staff can help to reduce problems with a new EHR system launch.