EHR Systems Should Be Systems of Engagement, Not Recordkeeping
Health IT experts discussed how machine learning and AI can boost provider engagement with EHR systems at the World Medical Innovation Forum.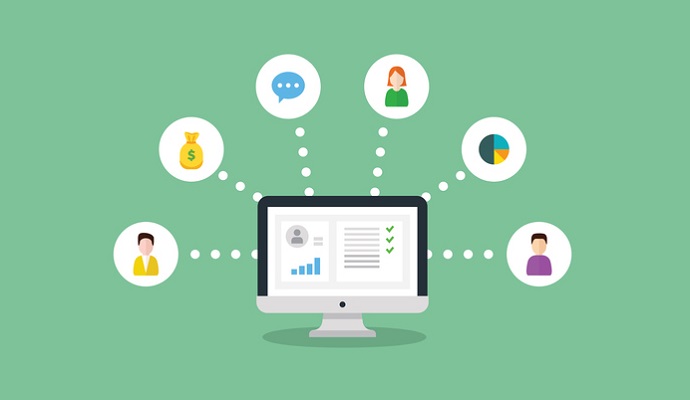 Source: Thinkstock
- EHR systems need to be re-engineered as systems of engagement rather than systems of recordkeeping to yield real improvements in clinical efficiency.
That was the sentiment of Persistent Systems Digital President Sudhir Kulkarni at the 2018 World Medical Innovation Forum hosted by Partners Healthcare.
Kulkarni and health IT experts, including Epic Director of Analytics and Machine Learning Seth Hain and Wolters Kluwer Health CEO Diana Nole, discussed the ways artificial intelligence (AI) and machine learning can optimize EHR use, EHR usability, and clinical decision-making in a panel led by Mass General Hospital CMO O'Neil Britton, MD.
While EHR adoption is now ubiquitous across the healthcare industry, the actual value EHR systems contribute to patient care is still a point of contention among physicians, nurse practitioners, and other hospital staff. Problems with EHR usability, administrative burden, and physician burnout continue to overshadow the benefits of the technology.
To overcome persistent challenges with EHR usability, Kulkarni emphasized that health IT developers need to look to other industries for guidance on how to design user-friendly interfaces. Ridesharing services such as Lyft and Uber — mobile apps that integrate seamlessly with Google Maps —serve as shining examples of what users want in an interface.
READ MORE: EHR Usability Problems Likely Contribute to Patient Harm
"An Uber-like experience, which is immediate, interconnected, and completely easy to use — that's the kind of interface people are looking for," said Kulkarni.
He added that part of the reason EHR system design lags behind that of other industries is because the systems were built for billing and recordkeeping. Now, the technology should be redesigned and used with a new central focus.
"It's not to say that the EHR systems haven't caught up with the kind of application interfaces that need to be there, but I think they're being used primarily as systems of record, not as systems of engagement," Kulkarni said.
"If you were to look at them as systems of engagement, you'd be looking at an entirely different ballgame," he continued. "And that requires not just the EHR for structured information that you get, but for all other systems that capture unstructured data — whether within the control of the hospital system or not — to be brought together."
Kulkarni argued that a platform-centric approach to health IT, in which systems are designed to seamlessly integrate and interface with other systems, is the optimal model.
READ MORE: CMS to Prioritize Health IT Innovation, Regulatory Relief
"It's the same model you would see in many other industries in ER pre-systems, supply chain systems," said Kulkarni. "There is a lot you can learn from those systems on how to make the life of a user much easier."
Another way to improve EHR usability is to push automation wherever appropriate, according to Wolters Kluwer Health CEO Diane Nole.
Health IT developers work to automate certain aspects of EHR use and "serve up topics that should be relevant" for specific clinical processes or providers, Nole explained.
Customizing and training EHR systems to predict what topics may be relevant to different providers will take time. However, Nole maintained that the extra steps providers may need to take in the short-term to train EHR systems will be worth it in the long run.
"Ultimately you can automate and learn it," said Nole. "We are in this place where we're structuring the data, normalizing the data, and it's much more intense but there is a long-term goal. We've all got to gut it out and see that the end, when we trust the system a little more — especially for certain things — it's going to be so much more powerful."
READ MORE: How Clinician Engagement Can Make or Break an EHR Implementation
Marrying AI and EHR use will ultimately catapult medicine and patient care delivery to new heights, experts said. If healthcare organizations opt to utilize and integrate quality EHR data and algorithms into clinical decision-making, the possibilities for medical advancements are endless, stated Picnic Health CEO Noga Leviner.
"We don't have perfect data now, but if you look at just genomics in and of itself — genomics and EHR — you put them together and you're already dealing with a data set that's providing a perfect use case for AI," Leviner said.
"Doctors on their own [are] just not going to be as good at saving lives and providing care as those doctors combined with algorithms," Leviner added.
While AI and EHR use could greatly augment care quality, Leviner cautioned that it's still too early for health systems to introduce AI into all facets of care delivery. However, she suggested there are certain areas of healthcare where AI would be a significant boon to care quality improvement.
"We're not ready to introduce it everywhere and just let computers run the healthcare system," Leviner said. "But there certainly are places."
The potential to improve care quality and clinical decision-making through EHR-integrated machine learning and AI technology holds promise.
While a few large health IT companies currently dominate the EHR market, new technologies that leverage AI and machine learning may provide more opportunities for smaller innovators to thrive. According to Epic's Hain, health IT innovation in this area will come from a variety of vendors.
"There are real opportunities through providing platforms for organizations to deploy their technologies into workflows," said Hain. "So with our machine learning platform, one of the keys there is that organizations can build models."
"Whether it comes from a third party, the healthcare organizations building it, one of these smaller EHR groups — it's being able to take that content and put it into the context in real-time and be able to try workflow," continued Hain.
Once new technologies are deployed into provider workflows, Hain recommended healthcare organization leadership and health IT developers prioritize taking in user feedback.
"That feedback loop between the implementation and clinical practice, the algorithm to the data scientists, adjusting the algorithm and continuing in that circle — that needs to become kind of a standard conversation we're able to have," he maintained.
While EHR technology has yet to meet many clinicians' expectations, advancements in AI, machine learning, and EHR usability may soon unlock the technology's full potential to transform and improve patient care delivery.